International students are four times more likely to use medical and counselling services than Irish students, the College has said.
Speaking to The University Times, Senior Tutor Aidan Seery said: "A bit of research has been done and an international student who is here for at least a year is four times more likely to use the services of the medical centre or counselling than a local student."
"They do use our services much much more. Cases are more complex. The supports are not there", Seery said. "The burden on the system is greater – it has been measured. It's not a secret that the student services for international students need to be supported more than they have been."
ADVERTISEMENT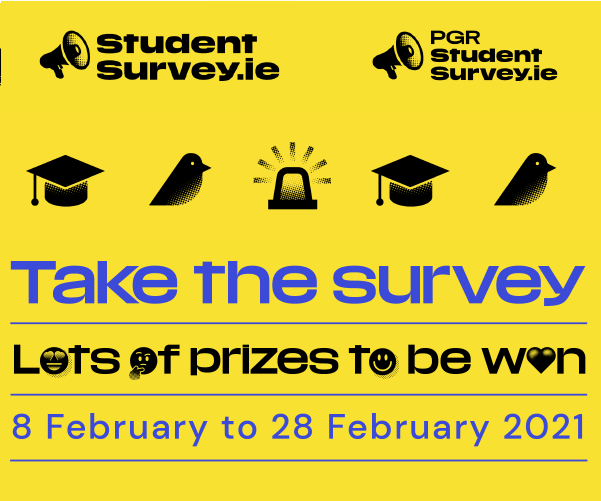 Dr Deirdre Flynn, the Director of the Student Counselling Service, told The University Times in an email statement that 21 per cent of the students they served were non-EU students.
"The higher relative usage by non-EU students is to be expected, as they sometimes do not have the same family and peer networks available as many students who are normally resident in Ireland. Also, living and studying in a new culture can be unsettling – transitional issues can arise for the students, some of which are psychological in nature", Flynn said.
Seery agreed: "When people become ill here it can be distressing. Any of us who have lived away from their familiar surroundings know that the one time you really feel like a foreigner is when you get sick. Your whole psychology changes and you become a lot more vulnerable. So we do quite a bit to support students who become ill when they are visiting."
Dr David McGrath, the Director of the College Health Service, said in an email to The University Times: "It is clear to us from working closely with them, that International Students, as a group have different and more complex expectations of what a College Health Service should provide. In particular, international postgraduate students access our services much more frequently that Irish undergraduates."
"This is completely understandable, they are older, may have pre-existing medical conditions, are living away from home, don't have a local Doctor in Dublin and particularly, the students in the later stages of their PhDs may have significant stresses, be they, financial, accommodation related, academic, or family or relationship issues that are complex to deal with when a long distance from home", he stated.
McGrath previously told The University Times: "So when College takes on 2,000 international postgrads that's the same work for the health centre as 9,000 Irish undergrads".
McGrath said that the staff of the College Health Centre "have been simply hamstrung by the lack of space" in the building. This has left them unable to recruit additional professionals to meet the growing demand on their services.
"In fairness to the Architect who designed the current building, the terms of reference identified that the building should be able to accommodate medical services for a Total Student and Staff population that would never exceed 10,000 people", McGrath told The University Times. The current population of Trinity College is roughly around 25,000 people.
Printing House Square, a redevelopment of the Oisín House property on Pearse St, will house the new College Health Centre, as well as the Disability Services and 250 students. The Health Service hopes to see "at least" two more full time GPs and practice nurses being hired in conjunction with the move. "They're future-proofing it against the increase in student numbers and the demographic changes", says McGrath, "so we will have the infrastructure".
It is hoped that the construction will be complete in time for the new academic year, but Dean of Students, Kevin O'Kelly, said in an interview with The University Times that there is a "significant risk" the building will not be completed on schedule this July.
As well as being more reliant on Trinity's medical and counselling services, international students are not equipped with the same resources, such as access to a tutor, afforded to local undergraduates. "We don't assign them tutors because the statutes say that all full-time undergraduate students get a tutor", said Seery. "However, we are conscious that we can't leave them on their own. We deal with all of their issues, which can be complex."
International students are not eligible for many of financial-aid schemes College offers. In terms of assisting non-EU students financially, Seery said: "We have almost nothing we can do." "There's a whole traunch of money we can't use for international students. European Social Structural Fund money cannot be given to international students, only to EU students."
In addition, Trinity cannot provide financial assistance to international students struggling to meet the cost of enrolment. "Our hardship funds are almost all earmarked for living costs. We cannot pay fee", Seery said.
Last year, The University Times reported on the fact that the number of non-EU students studying in Trinity more than doubled between 2011/12 and 2017/18. College had achieved 98.5 per cent of its target for international student registrations set out in its Global Relations Strategy. The Global Relations team also achieved 97.3 per cent of the target of income from international students.
Earlier this month, Trinity launched its third global relations strategy, aiming to increase engagement with students and universities around the world and providing more opportunities for students to study abroad. The strategy aims to expand Trinity's partnership with universities around the world, with a focus on increasing the number of students who study abroad.