Irish-language rap group Kneecap, scheduled to play Trinity Ball in just over a month, were removed from the stage of their own concert in University College Dublin (UCD) after a member of the band knocked a rope barrier and the crowd began chanting "tiocfaidh ár lá".
The University Observer reported that the group were escorted by bouncers off the stage and out through the back door of UCD's Clubhouse Bar, towards the end of a gig on March 7th.
The member of the group who knocked over the barrier was subsequently accompanied by members of University College Dublin Students' Union (UCDSU) to the union's offices.
ADVERTISEMENT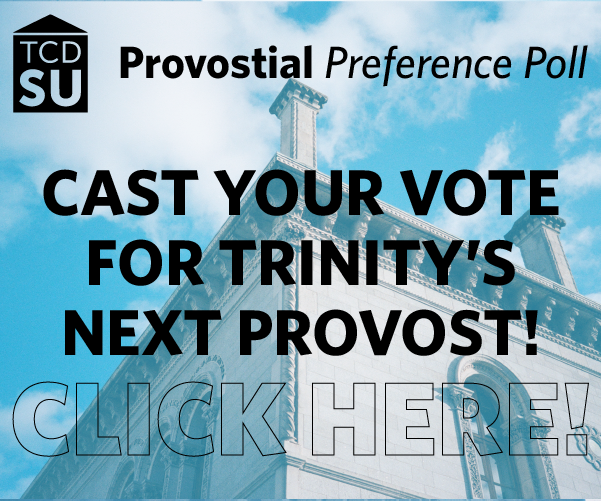 Footage of the concert surfaced on the group's Instagram story. Clear chants of "tiocfaidh ár lá" could be heard in the background as the group were escorted out by the venue's bouncers.
A tweet from Kneecap after the event said: "Hahahhaha we were fucked off the stage hahha fuck me."
In an email statement to the University Observer, UCDSU President Barry Murphy said: "Kneecap were brought in as part of Seachtain na Gaeilge in conjunction with Bord na Gaeilge. They agreed in advance of the gig to abide by [UCD's Equality, Diversity & Inclusion policy] and UCD's Dignity and Respect policies. When these policies were broken, they were removed from stage."
The concert in UCD marks a fresh controversy for Kneecap, who were recently hit with a three-day ban by Facebook for uploading videos, taken outside Belfast's Empire Music Hall, that included chants of "Brits out".
The videos were condemned by Christopher Stalford, a South Belfast member of the Democratic Unionist Party (DUP), who described the chanting as "outrageous behaviour" and "hate-filled".
Kneecap said the chanting was "about Brexit", and tweeted: "3 day ban from facebook for our activities, we will wear it as a badge of honour. GRMA for all the support."
Kneecap are set to play Trinity Ball on April 12th, with the Coronas announced as the headliners. Tickets for Europe's largest private party sold out within an hour this year, with some students facing technical issues when applying for tickets.
At the time, in an email statement to The University Times, Trinity College Students' Union (TCDSU) Ents Officer David Flood said: "Its fantastic to see the pace at which the back sold out! The ticketing server was improved this year and I've had multiple people say it was much quicker than before which I'm delighted about. Let roll on the ball!"
Kneecap also played an Ents night at this year's freshers' week, at an event organised collaboratively by Cumann Gaelach, Trinity Law Society (Law Soc), Dublin University Business and Economics Society (DUBES) and Trinity Ents. Around 150 counterfeit bands were confiscated by bouncers on the night.