Well, we all knew this day would come. Yes, it is, quite unexpectedly, this side of reading week. So, gone are the naive days of thinking that "I'll get that done over reading week!", and the blissful security of "that's not due until after reading week!". Devastatingly, we can no longer defer, in a state of bashful optimism, all productivity to one meagre set of seven days in early March. I'm sorry to inform you that it is in fact mid-March, it is, somehow, week eight, and that deadline is, unalterably, next Friday. I implore you however, to dispose of that reinvigorated, passionate hatred for semesterisation, and that nagging remorse for all the reading not done during reading week. Where's the fun in that? Let's all avoid our problems: it seems the more rewarding option. Let's celebrate women's week with Trinity College Dublin Students' Union (TCDSU), welcome an Irish theatre legend with Trinity Musical Theatre (TMT) and the University Philosophical Society (the Phil), and maybe even head to Cumann Gaelach's first-ever musical.
Monday
TCDSU is joining up with Trinity Fashion Society, Trinity Environmental Society, DU Gender Equality Society (DUGES) and Transparent Magazine for a swap-shop in aid of Homeless Period Ireland. Homeless Period is an organisation that collects sanitary products for homeless people across Ireland. The event will be taking place between 2pm and 6pm in the Graduates Memorial Building (GMB), where attendees can pick up some new-to-you pieces and raise some much-needed funds for for a deserving organisation.
Tuesday
TMT and the Phil are welcoming Irish tenor and actor Colm Wilkinson to celebrate a fruitful and inspiring career that has spanned some five decades. Best known for originating the role of Jean Valhean in Les Miserables and his iconic performance as the title role in The Phantom of the Opera in the original Canadian production and at the Sydmonton Festival, Wilkinson has been lauded as something of a theatre icon. Head over to the GMB at 1pm to learn of the intricacies of the world of theatre, and what life as an outstandingly successful actor really entails.
ADVERTISEMENT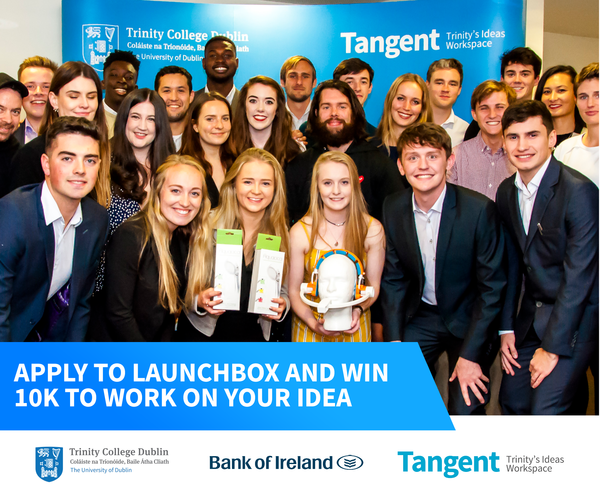 Wednesday
Trinity Environmental Society (EnviroSoc) and DU Gender Equality Society (DUGES) will be coming together this Wednesday at 7pm in the Atrium, Room 3, to celebrate all things green, and all thing women. The event is set to explore the transformative work of Irish women in recent decades in the increasingly urgent fight against climate change. Former Greenpeace activists Grace O'Sullivan and Jeanne O'Gorman will be discussing their experience in climate activism during the 1980s and 1990s. If the promise of an enlightening and inspiring conversation isn't enough, maybe the promise of free pizza might tempt you.
Thursday
The Science Gallery is launching its latest exhibition, Open Labs, this Thursday at 6pm. Open Labs is a Science Gallery first as a group exhibition, one that is set to explore the ways in which the resources, already at our disposal, can be used in a myriad of different ways to create new and surprising projects. Dublin Digital Radio (DDR), a radio collective, will be on hand to provide the soundtrack for the night, while the gallery's Open Shop co-creation space, a digital framework station, will offer attendees an opportunity to create their own poster. Places are limited so be sure to confirm your space through Eventbrite.
Friday
In an unprecedented turn of events, Trinity Cumann Gaelach is staging its first ever musical, Oisin i(n) (d)Tir na nOg, at 7pm in Players' Theatre. Written by the society's very own Drama Officer, the production is sure to celebrate the Irish language and culture in all its glory and vibrancy. If you manage to overcome the flashbacks of Irish paper two exam, why not head over and support the cast for just €5 at the door.