Students old and young took to the streets today to push for action on climate change, as a movement of young people came together to fight against government inaction across the world.
Trinity students, led by Trinity College Dublin Students' Union (TCDSU), met in Front Square before joining thousands of school students at St Stephen's Green. The crowds marched down Dawson St, turning onto Molesworth St towards the Dáil, with a stage set up for speeches.
Students' unions and student branches of political parties had a strong showing at the march, displaying support for the younger protestors.
ADVERTISEMENT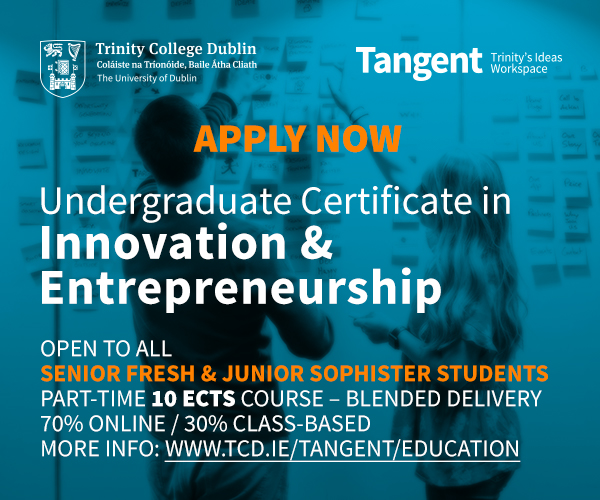 Speaking to The University Times, TCDSU President Shane De Rís said: "As was stressed at our council the other night, we can't afford to wait any longer. It's the younger generation and students that need to take up the mantel of enacting change and demanding that it comes now and not later."
Class representatives were strongly encouraged to attend today's march at the last meeting of the union's council on Tuesday.
The President of USI, Síona Cahill, was full of praise for the school student participants when she spoke to The University Times at the march today: "What we're witnessing today is a phenomenal surge of youth activism in relation to climate change and climate action in Ireland. The Union of Students in Ireland are proudly standing in solidarity with huge numbers – unprecedented numbers – of schools and secondary schools from across Ireland who are gathered here today in Dublin and there's local actions happening around the country."
"What's incredible", she said, "is that we have young people standing here and calling for action from the government in a way that the government has ever seen before, and they should be incredibly careful what they're next move is, and they certainly should be scared of this generation calling for change".
The march was held in conjunction with global strikes taking place in over 105 countries. Greta Thunberg, who founded the Youth Strike for Climate movement, was just yesterday nominated for the Nobel Peace Prize for her work to promote climate action.
Speaking to The University Times, TCDSU President-elect Laura Beston said: "Obviously as a college we'll be having a lot of these students coming up through the years and I think it's important to show solidarity now because their futures matter and climate change is going to get more intense."
Beston emphasised the effect climate change could have on future students, especially those from lower socio-economic backgrounds, as well as those from countries where the impact of climate change will be greater. "I think it's very important for all of our students that we go out and show solidarity today", she said.
---
Malachi O'Marcaigh also contributed reporting to this piece.