Trinity College Dublin Students' Union (TCDSU) tonight voted in favour of a motion to compile anonymous data on the gender of students running for positions within the union.
The motion, proposed by TCDSU Gender Equality Officer Aoife Grimes, was passed at council this evening. The collection of gender data aims to ensure gender balance among those elected to positions in the union.
The information gathered will focus primarily on class representatives, part-time officers, convenors, academic senators and sabbatical officers of the union.
ADVERTISEMENT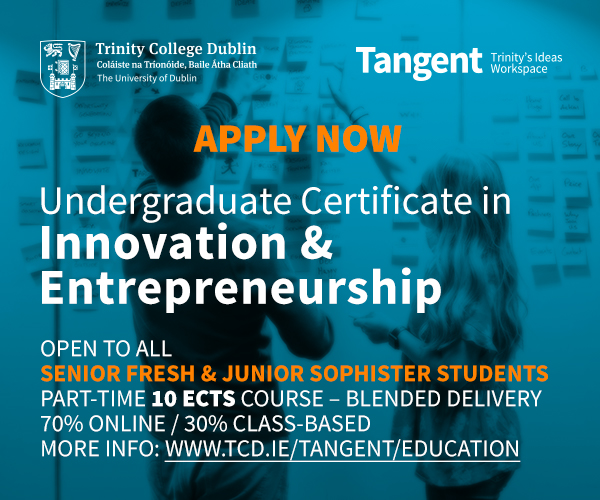 Speaking in favour of the motion, Grimes said that it's "about looking to the future to decrease gender disparity. It's important to note, it's not just people who get the position, it's also the people who are running".
The motion was seconded by Education Officer Aimee Connolly, as well as Niamh McCay, who was elected next year's education officer at this year's TCDSU elections.
Engineering, Mathematics and Science (EMS) Convenor Sally Anne McCarthy spoke in favour of the motion, saying: "This is about collecting evidence and using it in a scientific method."
The motion specifies that the information will be gathered by the Education Officer, the Chair of the Electoral Commission and the Gender Equality Officer, and must be "compliant with GDPR regulations".
The motion aims to gather data that would help the union recognise trends, such as gender imbalance in lower positions of the union, that will help make the union more inclusive.
A discussion of the motion was postponed during a council meeting in October after a number of members raised concerns about the gathering of the required information, pointing out that the motion, as it was then worded, was in breach of GDPR regulations.
Five women were elected to the five TCDSU sabbatical positions during this year's union elections. The results come after last year's election brought widespread condemnation after only two of the candidates were female.