Trinity College Dublin Students' Union (TCDSU) voted tonight to support the introduction of an off-campus officer to the union.
This motion was called due to concerns surrounding a lack of engagement with students situated off Trinity's main campus, including in locations such as St James's Hospital and D'Olier St.
The motion was brought forward by newly-elected Education Officer Niamh McCay, and was seconded by Tídgh Maguire, a first-year Class Representative for Medicine.
ADVERTISEMENT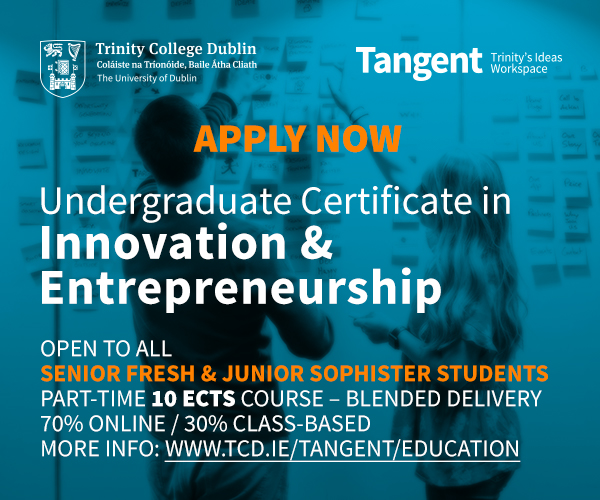 Council recognised that these students' needs differed greatly from those on-campus, and voiced concerns of disillusionment and the need for greater representation within the Union Forum.
Speaking at council this evening, McCay said: "This officer was in place a couple of years back and they did get rid of it for very valid reasons. But it's time to bring them back onto Union."
McCay said she has ideas for "tangible plans that can ensure the officer doesn't just sit on the sidelines".
TCDSU President Shane de Rís also spoke in favour of the motion. "It's that voice that makes sure you're catering to the widest student base possible. There's that feeling of disconnect when you're not coming in and out of Front Arch every day", he said.
"This is the voice to make sure they're not forgotten about."
Megan O'Connor, a third year nursing student, also asked those present to support the motion.
The reinstating of an off-campus officer would mean establishing an off-campus committee, composed of students studying degrees primarily based off-campus. Such degrees would include dentistry, medicine, nursing and occupational therapy.
The number of positions on this committee will be up to the off-campus officer, and would be tasked of dealing with issues facing off-campus students.
This is not the first time that TCDSU has moved to elect an off-campus officer. Previously, an off-campus officer was stationed within the union, but the role was subsequently rescinded in 2016 amid concerns that the role's effectiveness was limited.
In 2017, however, TCDSU moved to adopt a new strategy for engagement with off-campus students, aiming to tackle issues of representation, financial hardship and isolation.