Trinity's Free Legal Aid Society (FLAC) has won best overall society at the Central Societies Committee's (CSC) annual award ceremony, with the society also named best small society.
FLAC overcame competition from DU Meditation, Trinity Arts Festival (TAF) and Trinity's Christian Union in the small society section. Nevertheless, the Christian Union still enjoyed immense success on the night, with their Christian Union freshers' guide named best publication. Its "What if?" week-long celebration was also named best multi-day event.
DU Players, winners of the best multi-day event at last year's awards, was named best large society.
ADVERTISEMENT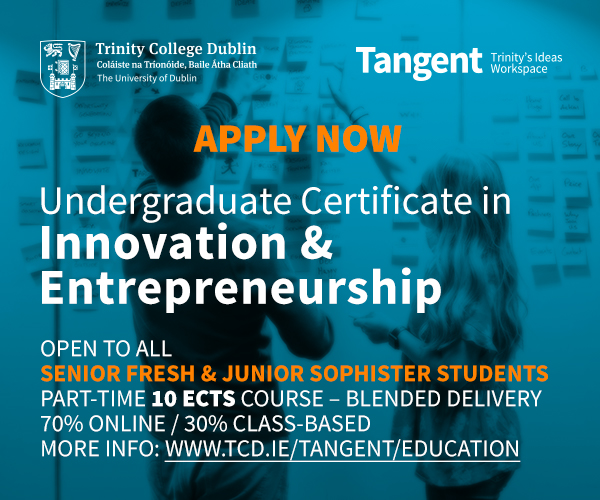 Trinity Musical Theatre (TMT) was awarded best medium society at the award ceremony.
Vegan Soc beat its sole opponents, TCD Workers' Party, in the best new society category.
Every year, ball goers are given the opportunity to vote for their favourite society, with Trinity Environmental Society winning the approval of those present.
The Voluntary Tuition Programme also saw success, taking home the award for the most improved society, successfully overcoming both the Mature Student and the Engineering Societies.
The prize for the best event was shared by the Vincent de Paul society (VDP) for their pantomime and the University Philosophical Society (the Phil) for their debate entitled "Society is failing people with disabilities" which took place in November.
The Multicultural Showcase, hosted by DU Music, Cumann Gaelach, TradSoc, TCD Arabesque society, TCD Russian society, DU Hispanic society, TCD French society, DU Germanic society, Trinity Indian society and Trinity Chinese Society, was named best collaborative event. The event, which took place in November, celebrated the diversity of culture on campus.
DU Music Society's Sam Hardiman was named best individual of the year, while Todd Pender, who is involved in Trinity Literary Society, was awarded best fresher.
Trinity Arts Festival (TAF) were successful in their bid for best poster, having won for their advertising of the annual GMB takeover The World Was Purple Shadow.
DU Meditation's Mindfulness day was named best fourth week event. The society collaborated with a number of societies for the event, including the Visual Arts Society (VisArts) and TCD Botanical Society, for a day celebrating the benefits of mindfulness.
The award ceremony, hosted in Clontarf Castle, is organised every year to celebrate the vibrant work of the Trinity's many societies.