The Department of Near and Middle Eastern Studies is set to introduce a new Trinity elective next year, examining the Middle East and students' perceptions of it.
The module, entitled Cultures and Societies of the Middle East and North Africa, will be run by Prof Anne Fitzpatrick, the Head of the Department of Near and Middle Eastern Studies.
Speaking to The University Times, Fitzpatrick said that the course was designed "to examine their perceptions and then to look at the foundations of those perceptions".
ADVERTISEMENT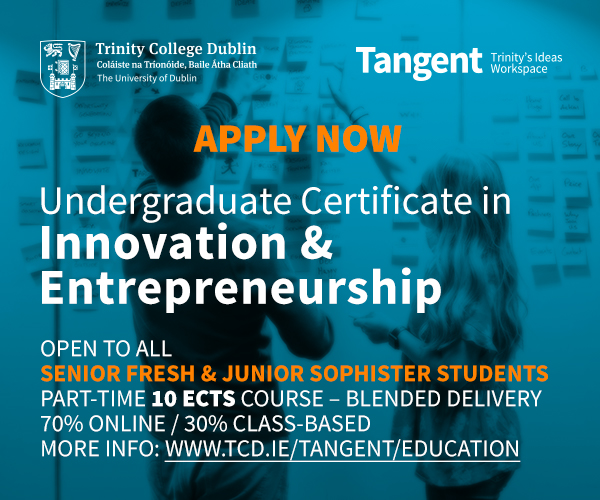 The elective will delve into the perceptions students have of the Middle East and North Africa and the historical foundations of these perceptions. The course begins with a look at classical thinkers in Ancient Greece and continues into modernity through the 21st century.
The conclusion of the elective will see students participate in an "international webinar where they link up with students in the Middle East", Fitzpatrick explained, where both groups of students "engage and hear different voices and different sides and representations of European culture".
The Department of Near and Middle Eastern Studies is a relatively new addition to the School of Languages, Literatures and Cultural Studies, after being set up six years ago.
In 2017, Provost Patrick Prendergast expressed concerns about the ability of the Department of Near and Middle Eastern Studies to be included in Trinity's partnership with Columbia University.
At a meeting of University Council, Prendergast questioned the capability of the department, with its current resources, to contribute to the Middle Eastern And European Languages and Cultures programme and the "significant risks" of an under-resourced department to the programme.
The Dean of Arts, Humanities and Social Sciences, Prof Darryl Jones, in an email to The University Times, confirmed that there were plans to make an appointment in Near and Middle Eastern Studies to bring the academic staff in the department up to four, which would be in place for the 2018/19 intake.
The introduction of the Trinity Education Project saw the implementation of new "electives and approved modules", comprised of both mandatory and optional modules, available to all students entering in and after 2018/19 and existing outside of a subject's core curriculum.
The electives are stand-alone, university-wide modules that are not available to a student within their core programme of study. They are available to all students across all disciplines, with students able to choose which modules they will take.
Speaking to The University Times in a previous interview, Vice-Provost Chris Morash, who has led the Trinity Education Project since he took over the role in 2016, describes the electives as "a really distinctive feature of Trinity education. They're offered across the university. They will be large. And they will, in theory, be able to accommodate anyone who wants to take them. They're going to be based around things like our research teams".