UCD's School of Computer Science has apologised for forwarding an email from a medicine student that asked computer science students to help develop a consent app, which would allow users to electronically sign a contract before sex to "fights[sic] the ever growing fear for men to be sued post intercourse".
The original email, forwarded to computer science students yesterday by the School of Computer Science, was sent by a fourth-year UCD medicine student. The student said they were working on a mobile app that "allows for others to electronically sign/verify pre-made contract before engaging in sex, to ensure consent is recorded".
The email continued: "With your help we can fights[sic] the ever growing fear for men to be sued post intercourse due to consent not being recorded/denied/retracted the life destroying legal ramifications that follow – as well as allowing for a clear opportunity if the other, for instance female, does not wish to continue in the act – and leaves out the lack of communication which is responsible for the destruction of thousands of lives every year."
ADVERTISEMENT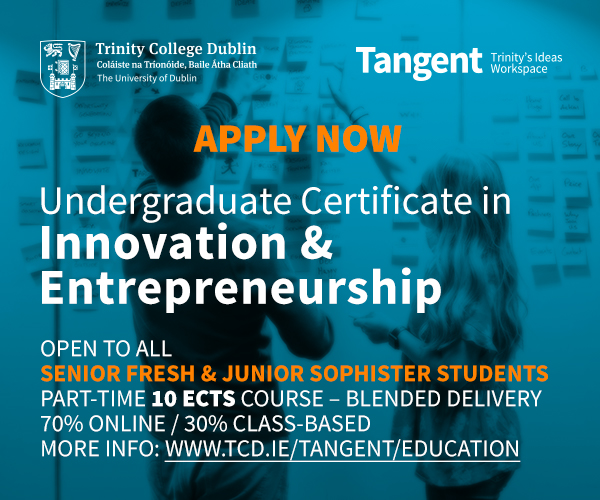 The student offered equity in the company to anyone who volunteered to help develop the app.
In an email sent out to students today and obtained by The University Times, The Head of UCD's School of Computer Science, Prof Pádraig Cunningham, apologised, saying that the school had not reviewed the email before it was forwarded to students.
"The School emailing lists should not have been used to circulate this email. It was issued in error. Please disregard the email", Cunningham said.
In an email statement to The University Times, UCD Students' Union (UCDSU) President Barry Murphy said that the union was "appalled at the content of the message sent to our students".
He said that the more worrying aspect was the idea behind the app. "We understand that the message of consent can be a difficult one to grasp, which is why we provide education campaigns as well as lobby the government for better consent education from a young age", Murphy said.
He went on: "This app will not solve any consent related issues. Consent goes a lot further than the click of a button, or two clicks, or three. It is about having conversations with people we have sexual experiences with, it's about mutual respect and understanding that everyone's boundaries are different and that feelings can change from moment to moment."
Murphy implored those involved in the development of the app to "find another avenue to promote the message of consent".
"It is also not possible in an app to retract consent. This is each person's right. Consent is something which must be maintained throughout the experience and each person can stop at any point", Murphy said.
Over the last few years, consent has become more and more relevant, with many students' unions organising consent workshops.
In 2017, UCDSU was forced to cancel its workshops due to low attendance.
Trinity College Dublin Students' Union (TCDSU) was one of the first students' unions to introduce consent workshops, which have taken place in Halls for years. In recent times, the workshops have been rolled out for clubs and societies.