Today was a historic one for Dublin University Football Club (DUFC) Men, as they took on Cork Constitution in the AIL semi-finals. It was, beyond any doubt, a sensational achievement to get as far as they did, after a season in which they have blossomed, playing with panache and fearlessness and coming out on top against the country's biggest clubs – including, last month, Con themselves.
But today they never really got going. There were bursts of magic, mainly from captain Colm Hogan and full-back Michael Silvester, but all in all DUFC can have few complaints after falling 23-3 to a Con side clearly determined to inflict a measure of revenge on Trinity after being bullied off College Park last month. After weathering an iffy start, Con played with a hunger and directness that Trinity failed to match and deservedly steamrolled their way into another AIL final.
The game started frantically. Right from the kick-off, Silvester – who has rarely appeared in DUFC's colours this season for one reason and another – broke through the line, chasing his own grubber kick into touch. Trinity, though, were unable to take advantage of the territory.
ADVERTISEMENT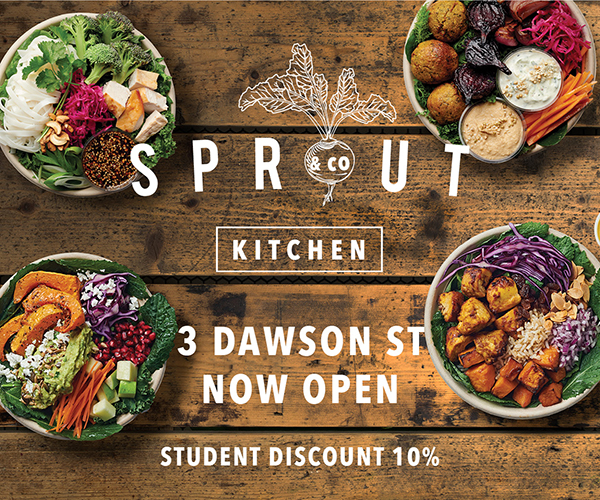 Minutes later, winger Sean French nearly went over for Con, sliding into touch under pressure from DUFC tacklers. Trinity lost the ensuing lineout, and a hospital pass from Leinster back-row Jack Dunne – a rare mistake in a game he mostly excelled in – handed Con a scrum. The hosts failed to take advantage, though, letting Trinity off the hook.
If Con, showing a startling lack of discipline, were yet to start playing, then Trinity will regret not punishing them more for their lethargy. Micheal O'Kennedy, usually so reliable with the boot, scuffed an early effort at goal, though he did redeem himself after 18 minutes with an easy three-pointer.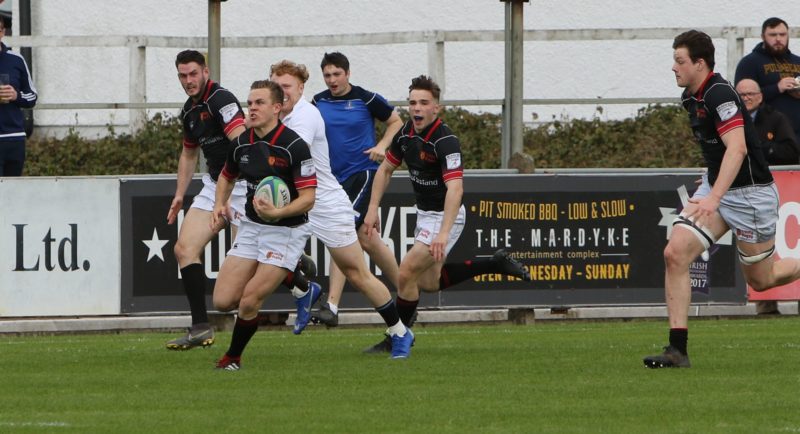 But DUFC should have made more of an opening 25 minutes that had promising shades of College Park a month previously. Today they coughed up possession at crucial times or gave away silly penalties from good positions. Slowly, Con began to regain a foothold in the game. Just before the half-hour mark they got their first points on the board when out-half Aidan Moynihan kicked a penalty in front of the posts. Six minutes later, Moynihan had added another three points to his tally, and now it was Trinity who were looking ill-disciplined and shaky.
They did push back at times, with Jack Kelly and Johnny McKeown making good ground, but looked a bit lost in attack in the face of Con's relentless high press. Con in defence were exhausting to watch – never mind break down.
It was during one such spell in Con territory – the last play of the first half – that disaster struck for Trinity. Dunne, left isolated in midfield, was caught in possession, and in a flash the hosts had the ball out on the wing in the hands of French. Con's mercurial attacker beat his man and chipped a delightful grubber down the line, which he reached before any would-be tacklers before stepping inside Silvester and diving over. Moynihan added the conversion, making the scoreline 13-3 going in at the break.
This was the game's pivotal moment, and if it seemed heading into the break as though the game was fast slipping away from DUFC, then this feeling was confirmed within moments of the restart. Con went 16-3 before five minutes were up thanks to another Moynihan penalty, and two minute later Trinity's Niall O'Riordan was sent to the bin, leaving DUFC's punch-drunk defence under more strain still.
With 20 minutes to go, Cork got the try that confirmed their place in the final and made DUFC's elimination certain. Philip Murphy, normally so good in possession, dropped the ball in the throes of a big hit from Shane Daly in midfield, and Moynihan was the quickest to pounce. He jogged away from a desperate James Fennelly and the game was effectively finished when he added another straightforward conversion.
DUFC, to their credit, continued to try and claw their way back into the game, and spent the game's dying minutes in the hosts' half. But Con were happy to soak up the pressure and showed the sort of defensive nous that has seen them concede fewer points than any other side in Division 1A this season. They will face Clontarf in the final on May 5th.
As for DUFC, they will look back on this season with immense pride. Today they didn't always display the attacking flair that they have shown so often this year, but even if today was a source for disappointment, making it this far is an almost mind-bogglingly impressive achievement. Trinity face into next year's AIL as one of the teams to beat – a status that, last year, they could only dream of. With a cup-winning under-20 side coming up to supplement Tony Smeeth's current crop of players, DUFC fans will await next year's AIL with bated breath.
---
Cormac Watson was reporting from Cork.