Gisèle Scanlon has been elected Vice-President of the Graduate Students' Union (GSU).
Scanlon, who ran a campaign on a joint ticket with presidential candidate Shaz Oye, won with nearly 82 per cent of the vote.
Scanlon received 414 votes out of a total of 507 valid votes.
ADVERTISEMENT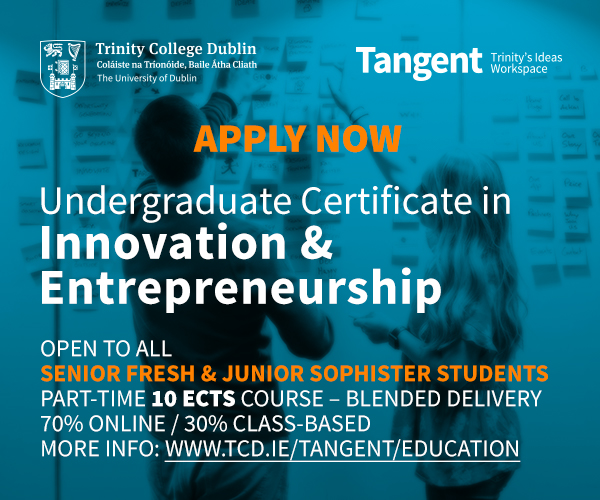 Speaking to The University Times, Scanlon said: "We're going to put postgraduates first to support them to achieve the highest form of excellence possible in Trinity College."
Scanlon and Oye ran on a platform of campaigning for the allocation of affordable accommodation, employment rights for PhD students and the abolition of re-entry visas for postgraduate students.
Scanlon is currently studying for an MPhil in art history in Trinity and was the sole candidate in this race for vice-president. Scanlon previously held the position of AHSS Faculty Officer and worked as editor of the College Green.
The role of vice-president is one of two full-time sabbatical officers elected by the union and focuses on the academic and welfare-based issues facing postgraduate students.
Scanlon takes over the role from incumbent Vice-President Gogoal Falia.
Engagement has been the key issue in this campaign. Speaking to The University Times, Scanlon said: "We need to create an environment next year where no one feels isolated – not on my watch. Making sure that everyone feels valued next year. Making sure that everyone feels special. Making sure that everyone feels heard and we want to create platforms and opportunities and spaces for that to happen."