Relegation is traumatic for any team. Part of a team's identity is formed by the league in which they play, and after Dublin University Ladies Hockey Club (DULHC) dropped out of the EYHL last season, one could be forgiven for assuming this year would be a struggle. Trinity, however, have shown remarkable resilience. They have bounced back and bossed Division 1 of the Leinster League, bullying teams off the park and scoring goals at will, and embarking on a sensational unbeaten run.
An opposition manager summed up their dominance succinctly – and sadly – a few weeks ago after another Trinity blew his team off the pitch with a 3-1 win: "They just move the ball too quickly."
But yesterday all of this dominance could have been overshadowed by a crushing defeat, a loss that would have marked Trinity's first of the season in provincial hockey. Trinity took on Monkstown Hockey Club, their only real competitors in the league. A draw or win would secure the league title for Trinity. A win for Monkstown, however, would mean they missed out on silverware and ended up in second place.
ADVERTISEMENT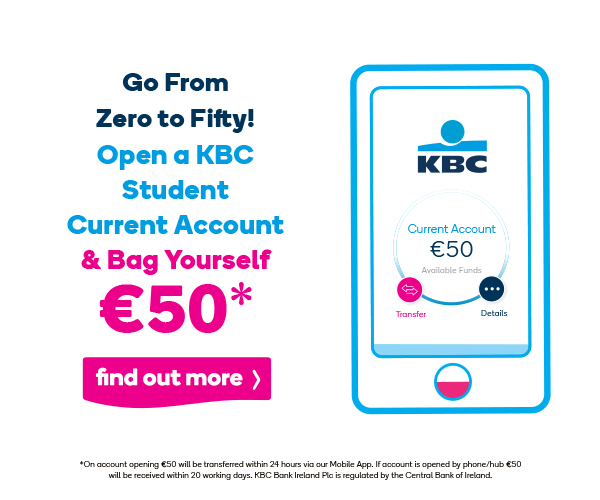 Trinity, though, delivered another masterclass in professionalism and deservedly lifted the trophy after a 2-1 win.
Playing away from home in Rathdown School, Trinity started the game in their usual dominant fashion. Six minutes in, Ailish Long picked up on a dispossession and dribbled towards the D, laying it off to Sally Campbell. A defender's tackle meant the ball landed at the stick of Rachel Burns, but her effort flew inches wide.
Monkstown looked nervous but cobbled together opportunities of their own (mainly, it must be said, as a result of Trinity's mistakes) and could have taken the lead themselves when Emily Kealy was left in acres of space at the halfway line. Running unchallenged towards the D, she laid the ball off to Sadhbh Hobanlogan, whose shot went left of the Trinity goal.
Ten minutes later Trinity gifted Monkstown another opportunity, this time giving away an extremely soft penalty flick. Rossie Carrigan, however, put the flick wide by a yard, again letting the away side off the hook.
When this DULHC team gives you opportunities, though, you have to take them, or you'll be punished at the other end. This axiom was borne out five minutes before the break, as Trinity made Monkstown pay for their profligacy. Long picked up the ball outside the D and stormed towards the goal before unleashing a rocket towards Laura McCarthy in the Monkstown goal. McCarthy's save, however impressive, proved futile as the ball dropped to Clodagh Fullston, whose flick across the D caught a hapless Laura Pinder unawares and deflected off her stick to put the visitors up by one.
Almost directly from the tip-off, Erica Markey picked up the ball and dashed confidently towards the D, before rattling in a sensational strike that will surely go down as one of the goals of the season. Two goals to the good, DULHC did not look likely to cough up their lead.
Monkstown had nothing to lose at this point and from the restart it was clear they would have to take risks to claw back the deficit. As the second half restarted, however, the two goals seemed to knock the wind out of them. For their part, Trinity's hockey players appeared happy to keep playing their counter-attacking game and keep Monkstown at arm's length.
Monkstown's Rachel Moore had an opportunity to peg back DULHC but could not repeat Markey's emphatic finish and her reverse-stick effort was saved excellently by Isabel McGovern.
With 10 minutes to go, however, a glimmer of hope appeared for Monkstown. Dribbling into the Trinity D, Carrigan whipped the ball across the goalmouth and Sophie Moore got on the end of it.
With the scoreline reading 2-1 and only minutes remaining, Monkstown's keeper made way for another attacker as the hosts began throwing the kitchen sink at DULHC. But the students held firm, repelling wave after wave of attacks, and the final whistle precipitated rapturous celebrations on both field and sidelines, as Trinity deservedly claimed the Division 1 trophy after a sensational season in which they went unbeaten over 18 games.
DULHC have been one of Trinity's biggest sporting success stories this year, but their season isn't yet over. Promotion to the EYHL, the top tier of Irish club hockey, comes via the Irish Hockey League (IHL) 2 and with one game remaining Trinity have already secured a spot at the finals weekend. There they will battle it out against Queen's, Catholic Institute and Monkstown as they bid to make an immediate return to the EYHL.
After five IHL 2 wins on the bounce and the Leinster Division 1 trophy in the bag, DULHC should be brimming with confidence as the season approaches its climax.