Live Collision International Festival returns to Dublin this month, running between April 24th and April 28th. Founded by Lynette Moran in 2009, Live Collision, beyond being a festival, is a year-round curatorial creative production organisation which seeks to unite artists across disciplines.
The festival is set to showcase an array of original works of theatre, dance and multimedia art in the hopes of illuminating a previously unexplored dimension of the cultural landscape. The aim of Live Collision is to play with platform and context beyond the conventional model, while also supporting new Irish voices. Thus, the featured works are, without fail, principally experimental and have won the attention of internationally acclaimed practitioners.
One look at the 2019 programme suggests that this goal, in its premise, has been achieved. Live Collision will mix a seemingly unlimited cocktail of theatre, dance, song, visual arts, cabaret, mathematics, film and ocular interdisciplinary experiments over four days and 14 unique performances, offering both formal experimentation and a keen focus on a reshaping of modern conceptions of place and identity.
ADVERTISEMENT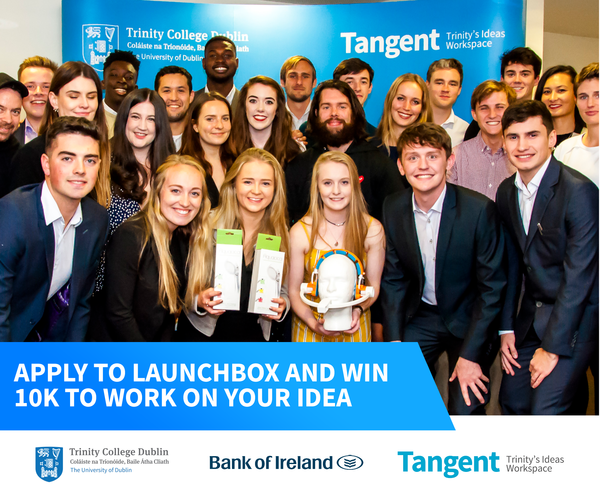 Sonia Hughes's I am from Reykjavik, which runs from April 24th until April 27th, offers audience members a chance to contact the international theatre-maker and Live Collision artist-in-residence in order to, quite simply, have a chat. The goal of the project is to give Hughes – and perhaps her interlocutors – an image of what it is like to be from Dublin, all in the quest of becoming bona fide post-racial global citizens. The aim of the project is to give Hughes an insight into the lives of people, a little like her, who can show her "how her life would be" in Dublin. If you're interested in participating, you can find out how to on the festival's website.
Also running from the April 24th to April 27th is Natasha Davis's Welcome Town in which Davis is inviting audience members on a walking conversation. Beginning at the Project Arts Centre, Davis will be mixing facts, performative episodes, recollections and fantasy, in an effort to explore resilient towns and their migrant identities. Davis plans to journey through the post-migrant realities of our society through this innovative event.
Inspired by verbatim interviews with women who worked in Dublin's 1960s factories, actor Niamh McCann's work-in-development The Factory Line explores the changing social landscape through the eyes of girls who became women overnight and the near-forgotten members of the working class who so advanced the economic situation of the nation in the latter half of the 20th century. The project will be staged at the Chocolate Factory on Kings Inn St, and tickets cost €5.
Ultimate Dancer's For now we see through a mirror, darkly combines dance with visual description to capture that which cannot be seen, but is present. In The Kindness of Strangers, dancer & performer Lisa McLoughlin collaborates with mathematician Prof John McLoughlin in an attempt to create an equation of dependency and care to explore our interdependence as a species.
At the Project Arts Centre Cube, Live Collision will be presenting Admin on April 26th, a work-in-progress from Oisin McKenna about an Irish emigrant in London having an existential crisis in a Pret toilet, all while trying to remember his mindfulness techniques.
On April 27th there will also be a performance of Nic Green's Cock and Bull, also at the Cube. This show won the Total Theatre Award for physical visual theatre at Edinburgh Fringe 2016, and responds through experimental choreography to a political landscape of meaningless and empty repetition.