Declan Treanor says that, as a child, his teachers thought him "really stupid". He smiles: a small, subtle twitch of the mouth, so faint as to barely exist, but it's enough. The Director of Trinity's Disability Service is of course far from stupid. Rather he's acclaimed, depending on who's talking, as either one of the College's great visionaries or "the biggest nuisance in the village". (Treanor tells me the second one himself: it's a reputation he has garnered among some of College's administrators, he says.) But in primary school in Monaghan an unidentified hearing impairment, "quite significant when I was younger", meant he fell victim to a stigma that he has spent almost his entire working life seeking to overhaul at a societal level.
Is there a chip on Declan Treanor's shoulder? It's hard to tell. He certainly betrays no sign of it as he takes me on what he firmly calls a "whistle-stop tour" of his childhood, adolescence and working life. Details are scant. Treanor is not a man for self-characterisation.
Nevertheless, a picture emerges. After spending time in Christian Brothers, a "very anti-religious" Treanor went to a vocational school in Monaghan, before moving to NUI Galway to complete a science degree. Next, he headed for London, where he established an advocacy movement, People First, to give people coming out of institutions a chance at reintegration back into society. Here, then, began a life working alongside people with disabilities, and herein, perhaps, lies an answer to the question of the chip on the shoulder.
ADVERTISEMENT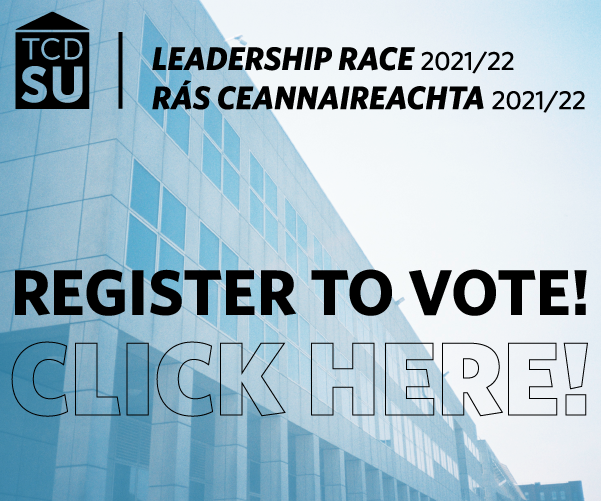 Treanor is not a bitter man. But he is a born advocate – and, as he says himself, his childhood "probably relates to the context of why I do my job". It's not a stretch to suggest that helping people with disabilities is less a job for Treanor and more a vocation. Headhunted by Trinity in 2000 as the College moved – belatedly – to establish a service for students with disabilities, he has now spent 19 years in Trinity at the helm of a service that seems widely understood as the country's best in terms of its approach to helping students with disabilities.
Speaking to The University Times, Prof Michael Shevlin, a professor of inclusive education in Trinity's School of Education, says Treanor's work is at the "cutting edge". Shevlin is a big fan of Treanor. It's a theme that will become familiar. He says it's Treanor's foresight and intuition that has helped him create, effectively from the ground up, a service that seems to manage to be all things to all students.
For Treanor, the service's ambition and reach can not be put down to any one factor. He credits a "different cohort of students to what other universities have" for creating an atmosphere in which he can work to make mainstream the issues affecting students with disabilities.
But more important, it seems, is the ethos of the service. Treanor said he made a conscious decision, from the beginning, that he wanted to create something that prepared students with disabilities for the world outside, while offering them the supports to allow them have a "normal" experience of College. "Everything we do", he says, "is built around making students go out to work. Look at the model: most of the people who come here come from a place where everything was done upon them, to a place where you want them to become themselves. So it's moving from a transactional, we call it, to a transformational. So you're building a person up to feel confident about their identity, and living with a disability and understanding it's not a bad thing".
It wasn't always simple for Treanor – and at times it still isn't. The early-2000s-era Trinity that he describes seems comically set in its ways: Treanor can't suppress a baffled giggle when he describes the "10 years" of fights that overshadowed attempts to lay down the paths in Front Square. "The arguments you'd have with people! And now everybody thinks it's the best thing. Everybody walks on it, but it's fascinating that there was such a fight over that initially. So you have to be quite a bit of a fighter to deal with the sort of arguments you're going to have here. Because you're dealing with people who see things very much from an able-bodied perspective."
He is not interested in drama for drama's sake – he says the hardest part of his job is the politics that it necessitates – but drama for solutions' sake
Treanor's fingerprints, in truth, are to be found all over the College. Having begun his work in 2000 with a determination to make the Pav wheelchair accessible – "it was just wrong", he says, that it was inaccessible – he has since been at the centre, directing operations, as one by one Trinity's buildings have moved towards accessibility. The progress can be slow, he says, but it's about bringing people around to your way of thinking, of mastering the art of seeking the maximum before meeting in the middle.
In the summer, Trinity became the first university in Ireland to install concealed, cantilevered wheelchair lifts. There is a quiet pride about Treanor as he describes managing to change how "College's buildings work". Now, the Disability Service is set to move into Trinity's newest hub, Printing House Square. Treanor is palpably excited. "It's going to be brilliant", he says. "It's our own space. It is going to be quite dynamic because we're hoping to open it out to the community. We want people to start coming in and using our facilities."
If Treanor's life seems busy enough running the service, he also makes significant time for meeting students – the part of the job he describes as his favourite – and for research. Generally speaking, he says, his own specialist field is neurodiversity, and he operates closely with students with autism, exploring issues surrounding sensory overload. Treanor says even something as small as the consistent clicking of a pen can represent sensory overload to someone with autism. It's a matter of raising awareness, he says.
The chip on the shoulder, then, is not there for himself, but on others' behalf. It's something that has allowed him to wage a 19-year crusade against the inaccessibility of the College's infrastructure and, just as importantly, its attitudes. But now another anomalous factor emerges: how to reconcile Treanor's reputation as a tenacious thorn in the College's side with the matter-of-fact self-assurance that radiates off him?
It all comes down, Treanor says, to achieving results. He is not interested in drama for drama's sake – he says the hardest part of his job is the politics that it necessitates – but drama for solutions' sake. "There's always a solution", he insists. "I drive them mad. I'm totally solution-focused. I think and I say that to students as well. It's only a problem until you find the solution. You know, you have to educate people and get them to meet you somewhere in the middle."
Treanor's fingerprints, in truth, are to be found all over the College
Daniel Kelly, a final-year computer science student and the College's longest-serving Disability Ambassador, is as well-placed as anyone to corroborate Treanor's obsession with answers. "I would think that's a very good way to describe him: that he wants to find the solution", Kelly tells The University Times. "He's direct, and very persistent when he wants something done." Kelly laughs. "This can be both a good and a bad thing."
This isn't the first time I hear these sentiments expressed, and it isn't the last, either. Speaking to The University Times, Trinity College Dublin Students' Union (TCDSU) Officer for Students with Disabilities and president-elect Laura Beston says, by turns, almost exactly the same thing. "Declan's biggest strength is that he's never afraid to stand out", she offers. "And in a way, I think that could be his biggest weakness at times." A chuckle. "Because even myself, I know that you get into trouble some times for doing it. Sometimes people don't get that you mean it in a constructive way, and they get offended."
But it seems unlikely that Treanor would be unduly bothered by it. I emerge from our interview thinking of Treanor variously as dryly self-aware and enduringly passionate, but this fails to account for the zeal with which others say he does the job, and the vision that Shevlin insists is his defining characteristic.
For his part, Treanor becomes animated, in a conversation that is otherwise sedate if substantive, when I ask him if, after 19 years, he has lost any enthusiasm for the job. It's perhaps needless to say that he refutes the question. "I'm very passionate about this stuff", he interrupts me, still sanguine but less understated than before. "I do genuinely believe in it. I think I'm authentic. I feel it, I see it, I live it. I have a good sense of the battles and the struggles that people go through. That keeps me going, and I think that's always going to be there."
Perhaps, then, Beston's diagnosis is most apt: "I think that Declan is just fearless, and that's something that should be commended. You know, he always stands up, he always says what's right. He'll fight for the students to the death, eventually. He'll do what's right. Everything we've gotten in the last few years has been down to Declan. And it's fearlessness, and it's putting people before himself."