In a video titled Why Is My Curriculum White?, released by students in University College London (UCL) in 2014, one student quotes Dominican-American writer Junot Díaz from a speech he delivered to students in a community college in New Jersey: "If you want to make a human being into a monster, deny them, at the cultural level, any reflection of themselves."
The video argues that British institutions are guilty of bolstering systematic racism by normalising whiteness and Eurocentrism in academia. While universities often pride themselves on their inclusivity and diversity in the student and staff body or in the wide range of courses offered, we often fail to recognise that the content of these courses, the very bedrock of the university experience, is far from inclusive or diverse.
Launched in 2014 by UCL's Black & Minority Ethnic Students' Network, The Why Is My Curriculum White campaign sought to challenge the narrow-mindedness of third-level courses. Created in response to a study carried out by the National Union of Students in 2009, which revealed that 42 per cent of black students in higher education did not believe their curriculum reflected issues of diversity, equality and discrimination, and a further 34 per cent stating that they felt unable to bring their perspective as black students to lectures and seminars, the campaign soon became a catalyst for a student-led national protest to confront the lack of diversity in teaching materials.
ADVERTISEMENT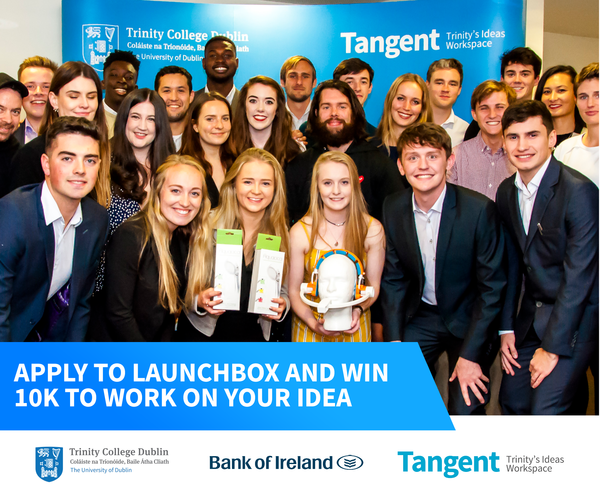 We often fail to recognise that the content of these courses, the very bedrock of the university experience, is far from inclusive or diverse
Fortunately, many institutions have taken this on board. Birmingham University has made its curriculum more LGBT inclusive by including LGBT case studies and encouraging awareness of exclusive language. Despite this, however, it appears that such reforms are often no more than tokenistic gestures when it comes to tackling the issue. Speaking to The University Times, Monisha Jackson, a member of the Why Is My Curriculum White working group at Leeds University, says meetings with staff discussing her issues with the curriculum often feel "like a way of shutting you up".
She adds: "It's becoming very much like a tick-the-box kind of thing, like, 'oh, it's the trendy thing to do, let's add in a module here and there and let's add in some non-white writers', [and] not really addressing the wider structural problems." In response, Jackson advocates the use of virtual technology in workshops to make them more accessible and engaging so that the conversation doesn't remain within the university "bubble". Similarly, in an email statement to The University Times, Olivia Daly, a first year human, social and political sciences student at Cambridge University, says that although great progress has been made to decolonise the curriculum in recent years, "we still have a way to go before our curriculum is taught from a truly unbiased and inclusive perspective".
Speaking to The University Times, Dr Michael A Peters, a professor in the Faculty of Education at Beijing Normal University and the author of Why is My Curriculum White? A Brief Genealogy of Resistance, acknowledges that while student protest has pushed a shift towards more diverse curriculums, this is not because of "greater openness and democracy but an issue of power and control". This raises the question: are we really doing enough to tackle a Eurocentric curriculum?
The answer, surprisingly, is to be found within the walls of Trinity. Niamh McCay, the incoming Trinity College Dublin Students' Union (TCDSU) Education Officer, is seeking to spearhead the movement on campus by introducing a more diverse range of authors and researchers in Trinity's curriculum. Speaking to The University Times, McCay says: "It's very easy to let things like this fall through the cracks because you put your faith in your lecturers and their subject. But from what I've studied, you recognise that when your material is more diverse, you come out of it with a better understanding of the issue." Although the Student Partnership Policy aims to admit 25 per cent of students from diverse backgrounds this year, McCay agrees with Jackson. She says it "needs to feed beyond just the demographic of students and the demographic of the people who you employ. It needs to extend beyond just ticking a box and throwing a sticker on it, saying we've equal representation across the board".
It needs to extend beyond just ticking a box and throwing a sticker on it, saying we've equal representation across the board
Peters argues that the movement's steps forward have been undermined by the deradicalisation of the effort: "Since I wrote my editorial about this movement in 2015, diversity has gained a much greater institutional profile, especially in international education. It's been institutionalised and lost its radical edge. The national experience of diversity differs from the Rhodes Must Fall movement in South Africa and the biculturalism and incorporation of kaupapa Maori educational philosophy in New Zealand."
With the recent announcement by the Department of Near and Middle Eastern Studies that a new Trinity elective will be introduced next year examining the Middle East and students' perceptions of it, it appears that the university is slowly attempting to foster a more inclusive environment for its students and staff. Although these are only small steps, they are nonetheless steps in the right direction. "People may think that there is an endpoint to this conversation and movement", says Jackson. But they would be wrong. This movement will see shifts in society and shifts in politics. It will see more than a mere overhaul of the academic curriculum but an overhaul in our perceptions on the ways in which we are taught.
Universities play a key role in shaping thought and policy and foster a culture of justice and equality. However, this is only possible if they are just and equal. It requires a system change: it must be that we're not just having these discussions in universities but also taking it at primary school level. Because ultimately, as argued by Jackson, "this doesn't just start in higher education". This can only be achieved by refusing to allow our world view to be examined through the lens of white supremacy. As a student in the Why is My Curriculum White campaign video put it, "we need to add 'black minds' because it's something deeper than colour".