Trinity College Dublin Students' Union (TCDSU) has secured extra staff to alleviate overecrowding issues with the new mandatory cloakroom in the RDS, after students today faced wait times of up to 40 minutes.
In an email to students sent this afternoon, TCDSU informed students that a free cloakroom is operating in the RDS Simmonscourt during exam season. Academic Registry decided to operate the cloakroom after concerns were raised over health and safety and the safety of students' belongings.
Students this morning arrived to the exam venue and were informed that they had to stow their items in the cloakroom, with anger erupting over 30 and 40-minute wait times.
ADVERTISEMENT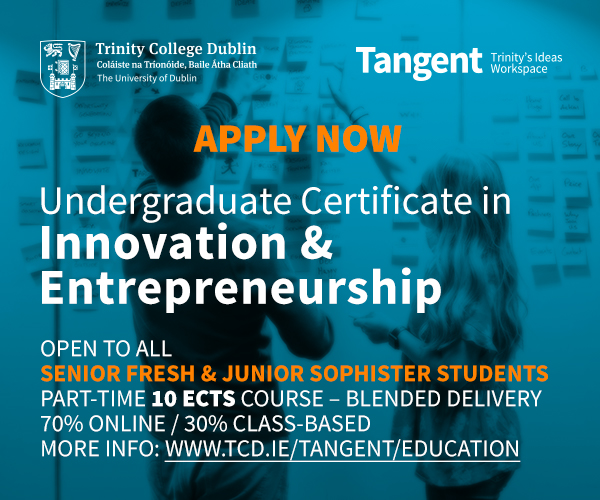 In response to criticism, TCDSU sourced more staff from tomorrow onwards to alleviate the congestion at the cloakroom. In the meantime, for those sitting exams this evening, TCDSU has advised students to drop their bags "along the outskirt of the exam centre" if the queue is too long. In the email, students were asked not to place bags near the fire exits.
Academic Registry followed up by emailing students advising that they were required to use the cloakroom and to arrive around 45 minutes before the start of their exams.
Earlier today, students took to Twitter to express frustration with the queues for the mandatory cloakroom. In response to criticism of TCDSU for not informing students of the cloakroom, the union said: "[Trinity Academic Registry] are running the cloakroom and didn't relay information about it to us."
Academic Registry responded, saying: "[TCDSU] where [sic] notified last Thursday about the changes to the cloakroom in the RDS. We apologise for the short notice and any delays this might have caused. We are currently looking into the situation at hand and will be in touch soon."
Later on, Academic Registry tweeted encouraging students to "drop their bag into the cloakroom a minimum of 45 minutes in advance of their exam". "We are aware this is not acceptable, and more staff will man the drop", the tweet said.
Apologising for the earlier tweet in response to TCDSU, Academic Registry said: "We completely take responsibility for the bag-drop facility setup and the breakdown in comms with the SU."
"That this was not correctly communicated with students is wholly on us", the tweet said.
This weekend, students condemned TCDSU for not warning them about reduced opening hours in the library, as they prepared for exams. The library experienced serious overcrowding, with hordes of students waiting outside the Berkeley before 11am.