Just after 7pm on Thursday, April 11th, this newspaper was able to disclose to its readers that a referendum designed to extinguish its future had failed, and that good judgement and common sense had prevailed.
It was a moment of joy and relief for all involved in the campaign to save The University Times. It was a moment to savour, after a pummelling few weeks that drew sweat and tears from a great many students.
But more than that, it was a moment that confirmed the triumph of fairness and good faith over their opposites. By voting to save The University Times, Trinity students demonstrated decency, cool heads, and an ability to weigh conflicting ideas.
ADVERTISEMENT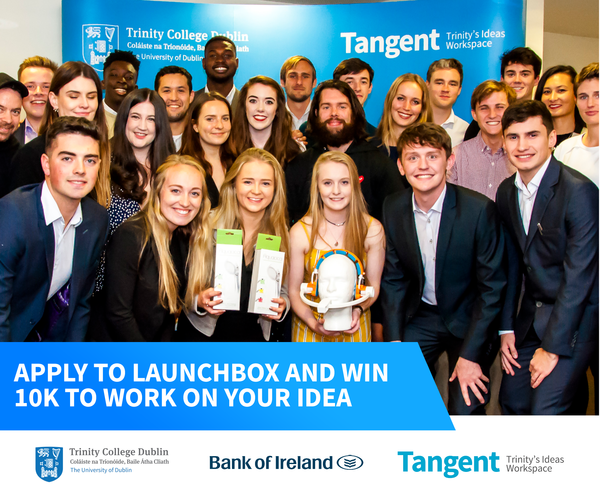 With that in mind, this Editorial Board would like to extend a sincere, unconditional thank you to our readers.
The paper's very existence hung in the balance in this referendum, and you turned out in thousands to deliver a resounding victory for all of the very best principles upon which this university is built. You recognised the value of holding onto a student newspaper that attempts – sincerely, and in good faith – to give a voice to thousands of people, to accommodate reasoned debate no matter the consequences, and to commit to open and honest reporting.
You maintained a perspective and a capacity for nuanced thought throughout, traits that allowed you to realise the overall benefit to students of The University Times's existence – whether or not you agree with every editorial decision it makes.
You saw through the smoke of half-truths and false narratives peddled by those whose ultimate goal was to effectively quash a student newspaper.
The vast majority of you treated our campaigners with respect and courtesy throughout, retaining your dignity even as Shane De Rís, the President of Trinity College Dublin Students' Union, attempted to fan the flames of public opinion in order to jettison a paper he clearly sees as a nuisance.
The vast majority of you remained calm and collected, behaving with fairness and integrity even as our rival newspaper, Trinity News, patently failed to do so.
(Despite later claiming that it never called for The University Times to be shut down, Trinity News brazenly compared our reporting to the News of the World phone-hacking scandal and pointed to the resulting closure of that newspaper – fomenting anger that lasted for weeks.)
And the vast majority of you weighed the good against the bad before ultimately opting to support The University Times rather than side with forces within the College that sought to shut this newspaper down.
For all of this, it's no exaggeration to say, we are inordinately grateful.
It seemed at times during the heat of this last few weeks as though students did not see the value in our existence. We worried for our future, and we worried for the fate of free speech in a world that seemed increasingly rash and reactionary.
But by voting so decisively to save The University Times, Trinity students have rejected these perturbing characteristics. They have shown that good ideas can defeat bad ones. And they have voted for a paper that will now return to its task – giving students a voice – with renewed vigour, energy, and determination.
Thank you.