For Prof Brendan Browne, who lectures in conflict resolution and reconciliation in Trinity's lesser-known Belfast campus, research and teaching is a personal matter. Having himself experienced conflict growing up in the North's capital and spent time working in Palestine, Browne is the ideal man to head up the College's pioneering course in conflict resolution.
With just three years under his belt in Trinity, Browne's work has not gone unnoticed. He's been nominated two years in a row for the Provost's Teaching Award, and it's clear to see the impact of his course, which prioritises engagement with the local community.
Browne believes that Belfast is the perfect place to learn about what it means to be involved in conflict resolution and reconciliation, citing the city's challenging transition. As well as its location, the course can count having a variety of different lecturers to its advantage, with his students being taught by people who have experience of a wide variety of conflict zones in countries such as Colombia, Bosnia, South Africa and Sri Lanka.
ADVERTISEMENT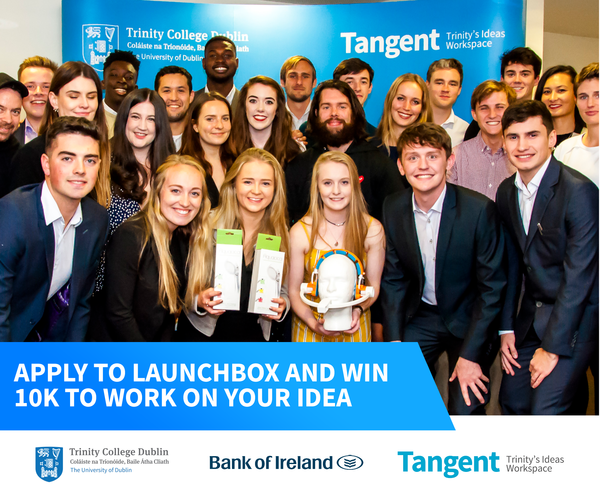 Browne says he was born into a political family, with "human rights, social justice, the labour movement and all these different rights-based issues have been formative in my life from a young age". And with a great uncle who was a senior barrister involved in the very first Bloody Sunday inquiry, it's evident that his family and the people he grew up around influenced his career choice. Browne described his decision to study law at Queen's University a "natural progression" for him considering his family history. After doing a master's in human rights, Browne completed a PhD in the social sciences, which ended up being the launchpad for his academic career. "It gave me creativity. It gave me the opportunity to look at the law from a sociological and political framework, to interpret something in a different way. It gave me the opportunity to go and take social justice issues in a global sense and apply them in an academic way", he said.
Browne cites other researchers as having a major impact on his work, such as his PhD supervisor, Dr Katy Hayward, a leading voice in Ireland in Brexit, as well as Prof Peter Shirlow, a prominent Irish Studies academic known for his work on Northern Ireland. However, Browne explains that it was the time he spent as an assistant professor of law at the Palestinian Al Quds-Bard College that turned out to be "the most formative moment I've ever had."
We have to be sympathetic to the fact that we are Western, white academics parachuting into other people's environment need to be more sensitive to that fact and that's something that I try to do all the time
Significantly, Browne was teaching at a time referred to as the 2015 Jerusalem unrest due to the significant spike in violence, and it is evident that this has had a profound effect on the way in which he views the importance of education. "When you're sitting in a classroom teaching about the law of armed conflict", he says, "and you're opposite someone who has just lost a cousin who had been murdered the day before as a result of a breach in the laws of armed conflict – that is incredibly powerful, and it really reinforced to me that education is a privilege and not to be taken for granted".
After having had the importance of education drilled into him during his childhood in Northern Ireland, it was seeing his own pupils in Palestine risk their lives to come into college for lectures that impacted the way in which he saw education, and inspired him to change his pedagogical approach. "I had to make sure that we were diversifying our techniques so that if students couldn't get to class because of the problems of travelling around between checkpoints we had to make sure that the material was presented online or I went to their spaces to try and teach so that they had access. I had to make sure that I had a strong pastoral care role that was beyond just the educator."
Browne's time in Palestine didn't solely consist of teaching – he also has 11 years of experience doing research in the region. The longstanding cyclical Israel–Palestine conflict has obviously ensured that this research comes with its own set of challenges, like, as Browne points out, "timing of your visits or where you can be or your own personal safety and that of the people you're meeting with". Although personal safety is an issue, Browne is also aware of ensuring the dignity and respect of those in the region being studied: "We have to be sympathetic to the fact that we are Western, white academics parachuting into other people's environment need to be more sensitive to that fact and that's something that I try to do all the time."
It is clear that Browne thinks and cares deeply about his research and about every aspect of the conflict in Palestine. He was involved in the editing process of a book called Experiences in Researching Conflict and Violence, which he describes as a collection of experiences that other researchers have had around the world who work in some of the most violent spaces, like Sudan, Afghanistan and Palestine. Browne believes that it is extremely important "to research places that are conflicted and divided by not just sitting behind a desk but by going to these places because a lot of the time people that do conflict research don't go to these places and experience the reality on the ground". He describes this as one of the main reasons behind the creation of the book "to debunk the myths and give people an indication as to the challenges of doing research on conflict resolution and reconciliation as it can have serious implications not only on the community but also on you".
Conflict zones and the ways in which people navigate them have fascinated Browne since the start of his academic career, and this is evident through his work not only in Palestine but also in Northern Ireland. "I did quite a large study on the impact of growing up in Belfast. I'm also a kid of the transition, I was born in 1986 – so I'm relatively young as an academic but I'm also well traditioned as someone who was born when the Troubles was still kind of ongoing and I have my own personal stories."
It really reinforced to me that education is a privilege and not to be taken for granted
In regard to his research, it is evident that Browne doesn't limit himself to one specific issue in conflict resolution. Currently, he is undertaking a long-term study on displacement – namely, the impact on people who were displaced from their homes in Northern Ireland as a result of the conflict – a study that he says came about due to the personal experience, with his father experiencing displacement. Browne tells me that this project has also resulted in a book contract and several academic articles, so it is no surprise that he is proud of this endeavour that is so close to his heart, listing it as one of his greatest academic achievements. Browne is keen to make his mark, pioneering the signing of a Memorandum of Understanding between Trinity's Irish School of Ecumenics and Al Quds University Human Rights Clinic in Palestine – one of the first times a Memorandum of Understanding has been signed between an Irish and a Palestinian institution.
Browne's current work deals with the notion of resilience and resilience in conflict zones, which he is working on with his wife, Dr Emma Keelan. "I actually do research with my wife, so working with her on our project together is really enjoyable and just really inspiring", he says. This seems fitting for Browne, whose work is just as much personal as it is academic. With his unsuppressable passion for his research and making a difference in the world, Browne's energy and personal connection to his work is the breath of fresh air that Trinity's academic community needs.