Hanging on her wall, Kathryn Dane has two pieces of Irish rugby history: a signed Permanent TSB Irish jersey and one of Brian O'Driscoll's Leinster caps. Both were acquired at youth rugby summer camps and both were rewards for her skill on the field and her leadership off it. Bestowed on her by leading strength and conditioning coach Michael McGurn, Dane says it was these camps – which she counts as some of her "most treasured memories" – that first helped her fall in love with rugby.
Fast forward a few years and Dane is making her presence known both on and off the pitch again, with commentators noting her impressive first few caps and quick passing style. She started her first Six Nations game in February against Italy and, sitting in front of me in the Science Gallery Cafe, she laughs. Her introduction to Adam Griggs's side, she says ruefully, "probably couldn't have happened at a worse time for the degree". However, the final-year physiotherapy student is pragmatic when it comes to the reality of her situation: "You're not going to get the luxury of picking and choosing what comes your way."
This is something Dane understands more than most. An avid soccer player from a young age, she "always wanted to play rugby". But, she says, she felt like she "didn't really fit". Female participation in her local club, located in Co Fermanagh, was unusual. Eventually, she decided to just attend a local training session: "The rugby club didn't actually at the time have any girls ever, so they were kind of like, 'oh my God, what is going to happen if we bring a girl in?'"
ADVERTISEMENT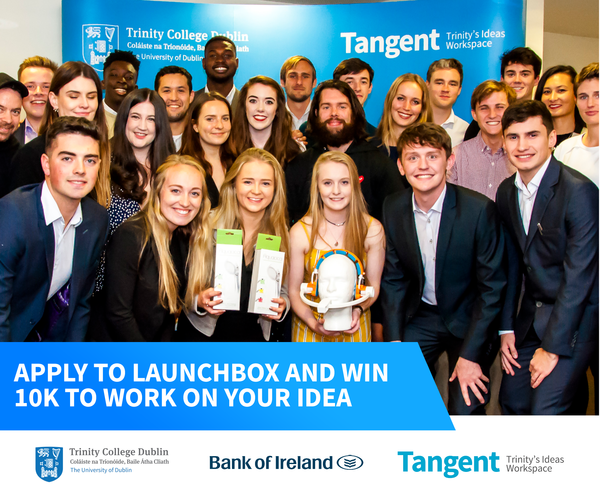 Dane's initiative paid off, though, and she played with the boys' team until she was 12. At this juncture, she found herself once again without a team, so she returned to focusing solely on soccer and played with the Northern Ireland squad until under-19 level.
But rugby was never far from her mind. Eventually, she managed to corral enough of her friends to join a team in Enniskillen. This opened the door to selection for Ulster underage teams but also left her with a dilemma – soccer or rugby: "I either could have gone to Finland with them or Sweden with the rugby team and I went to Sweden and I just fell in love with rugby again."
Dane's decision to stick with rugby attracted attention not only in her home county but also down in Dublin. With a move to university fast approaching and a few teams interested in her, she knew she wanted to keep playing rugby and, more specifically, she wanted to play in the All-Ireland League (AIL). After attending an Old Belvedere training session, Dane knew she had found her club. "I want to be in a team that looks after me", she says. "The girls all made a massive effort to get to know my name and they are all really supportive."
Having struggled in the past with finding even one team to play with, Dane now had Old Belvedere and Dublin University Football Club (DUFC) chasing her signature. When it came to playing with Trinity's rugby club, she says, long-held plans to play for DUFC outside the AIL were put on hold as injuries and other commitments got in the way: "I did want to play for Trinity as well, but I think just because of the league systems, DUFC were playing Division 4 I think at the time, and obviously Old Belvedere were Division 1, so I kind of had to be a bit selfish."
Her commitment to her own game has paid off. In early December of last year, she received a call from Irish head coach Adam Griggs inviting her to a training camp in January. "That was my Christmas over", she laughs. "All social events were completely cancelled. I really had to get my strength and conditioning game up for that." Dane is remarkably humble when it comes to her achievements. Despite her commitment to her sport and her constant presence in top-level teams, she admits that she didn't expect anything from the camp: "I just thought I'd be helping out at a training session and then I guess the camps started going really well for me."
Dane's introduction to the Irish international stage comes at an interesting time for women's rugby. Despite record-breaking attendances at matches and media interest at an all-time high, the defeat to Wales in their last match of the tournament saw the team posting their lowest finish in 13 years. When attempts were made to point out the disparities between the French and Irish set-up on the RTÉ panel following Ireland's 47-17 pounding at the hands of France, former Irish internationals Sophie Spence and Fiona Steed refuted any major structural impediments. Steed criticised Ireland's tactics, while Spence asked: "When does the building stage stop?" When I put these criticisms to Dane, she agrees immediately that she and her squadmates need to be performing better. But after taking a moment to consider, she counters that high player turnover in recent years has cost the squad in terms of experience.
"With the likes of Spence and Mazz O'Reilly and Nora Stapleton, when you lose girls like that, it is a massive hole in the team and an experience gap that needs to be filled", she says. "And you know, you can't just do that overnight. I think the longer we're together the more we can mould and gel and hopefully work towards a World Cup together where we're a lot stronger."
"We have to be patient", she adds, "for things to improve within the women's setup and obviously the support for women and things will come".
Times, however, is arguably not on the side of the Irish team. With a World Cup in New Zealand fast approaching, Ireland need substantial support – and soon. For Dane, the 2021 tournament represents an opportunity to reach the pinnacle of her sporting career thus far. She admits that living and working in New Zealand is something she would love to do at some point, and it's obvious that a repeat of the success of the women's hockey team is something she wants to be a part of. Yet she is modest about what her involvement might be: "I would never have imagined I would get near an Irish team, never mind get to a World Cup some day, but I just take each day." She grins. "Got to get through college too."
Besides the tournaments and matches, it is clear that she sees it as her role to be an ambassador for the sport as much as a player. "I love the fact that we're the agents for change", she says. "We're the faces for the new generations that come round." Speaking about the end of the game against France, she explains that players only get 10 minutes at the end to see their families, but says her attention was immediately drawn to all the young girls kicking balls around Donnybrook: "I was running away from my family just so I could see all the little girls who were playing their mini rugby, and they were looking for me to sign their jerseys and stuff. And I was thinking that is probably the best use of my time, really encouraging these wee girls to stay involved and get their friends involved as well. Because we want to encourage growth in the sport as well as get results."
"I love getting the message across that it is a game for everybody and I would love to encourage more girls to play. If I could encourage more girls to play rugby then that is my goal achieved."