On Saturday, for the second year in a row, Dublin University Football Club's (DUFC) under-20 men's squad claimed the Fraser McMullen Cup, beating University College Cork (UCC) 41-24 and becoming the first side to claim back-to-back All-Ireland titles since 2012. Tries from Paddy Opperman, Louis O'Reilly, Simon Clear and Seb Pim, and a dominant performance all round, meant that the win was never in doubt.
The game started out slowly, with both teams testing each other, looking for weaknesses in the other's defence. Trinity took the lead courtesy of a James Moriarty penalty, establishing an advantage they would not relinquish for the game's 80 minutes.
The game stagnated after this burst of excitement. UCC worked hard to get some points on the board but were unable to break down a hard-working Trinity defence. DUFC, for their part, did well to get through this period of pressure unscathed and their determination bore fruit. Just before the half-hour mark, UCC prop Conor Burke was sent to the sin-bin – a setback Trinity took full advantage of.
ADVERTISEMENT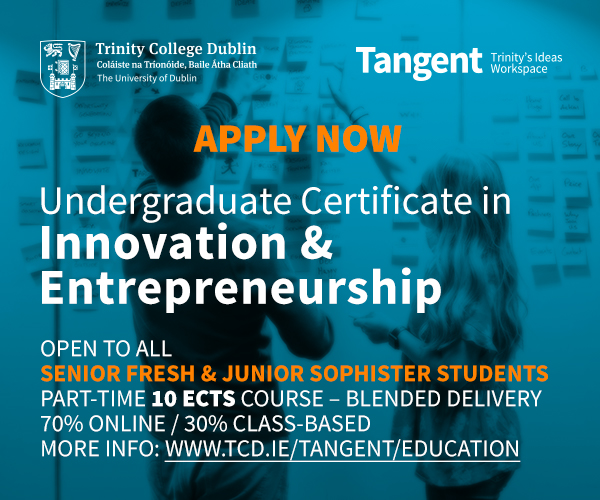 DUFC's first try came minutes after Burke left the field, with Louis O'Reilly darting free off the back of a maul and touching down. Paddy Opperman followed his teammate over the line soon after, breaking through a tiny gap in UCC's defensive line. Moriarty converted both tries, leaving Trinity with a 21-point lead going in at half-time.
UCC came out fighting in the second half, but with players such as Ireland under-20 international Giuseppe Coyne coming in for DUFC off the bench, Trinity's lead was never threatened. Opperman added another try to his tally soon after the break, touching down underneath the posts and setting up an easy conversion.
To UCC's credit, they kept fighting, and managed to get a try of their own. Some great carries from Lofty and Lewis brought them up to the Trinity five-metre line and quick hands out to the wing found Adam on the wing, who dived over for UCC'S first try.
Trinity, though, showed no signs of panic, and responded with yet another try, this time from Seb Pim. It was Trinity's sixth of the game and assured them of a strong finish well before the final whistle blew.
Things went downhill again for UCC when winger Sam Burns saw yellow with 20 minutes to go in the half. The Cork side, however, were playing for pride and fought back, crashing over the line after a strong maul and narrowing the gap slightly. At the other end, DUFC's Jody Booth and Neil Howard were both sent to the bin.
The damage, however, had been done earlier in the game, and in the end DUFC lifted the cup for the second time in 12 months. DUFC will be hoping to add more silverware to their collection before the season's end, with DUFC Women competing in the Paul Cusack Cup Final and the DUFC Men facing into their first-ever AIL Division 1A Semi-Final. Both games take place on April 27th.