The first season back in Leinster Division 1 for Dublin University Ladies Hockey Club (DULHC) has been dreamlike. The camaraderie within the team, as well as the stellar coaching of Brian Scully, has helped them push through tough encounters both at home and away. All of this has added up to an undefeated season in the league and a Division 1 title in the bag.
In an email statement to The University Times, coach Brian Scully is clearly ecstatic with his team's performances to date. "It has been a very tight league and in reality very little separated ourselves, Monkstown and Corinthian", he says. "Perhaps we were able to play close to our best in the matches against these sides – winning two and drawing two – and this gave us the edge over our rivals. It was very pleasing to be able to perform so well in those games."
This edge was at its most apparent last week when Trinity beat league rivals Monkstown away from home to claim the Division 1 title. Despite throwing everything at Trinity, the women in green and black seemed able to absorb the pressure easily enough and punished the home side on the counter-attack. Scully sees this game as the standout moment of the season: "I was confident as I felt, at our best, we would be very difficult to beat in the game."
ADVERTISEMENT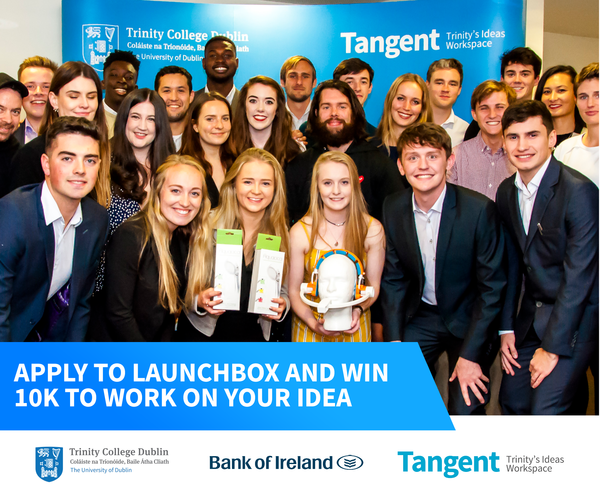 "The fact that we scored twice in the first half really worked in our favour and we just had to manage the game from that point onwards – which the girls did extremely well."
In an email statement to The University Times, joint captain Ailish Long mirrors Scully's enthusiasm about their performances against the biggest teams. "I think we knew we always had a good chance, but not by a significant margin", she says. "Monkstown and Corinthians have both been very good opponents this year and I think we did well to come out on top of two very good teams."
It's hard to overstate the significance of Trinity's league victory, particularly given the gut punch of last season's relegation. Scully mentions how disappointed the team were following their defeat in the EYHL playoffs: "We felt we competed well last season to not be relegated automatically but we did not perform to a good enough level in the play-off and were relegated – such is life at top-level sport."
"This was difficult to take", he adds, "because our general level of play was much higher than we demonstrated in that game. Had we played close to our potential, we feel we would have won the match".
For DULHC, then, the goal from the outset of this season was promotion. Supremacy in the Leinster League, while an end in itself, was not the ultimate goal. Trinity knew it was through the EYHL 2 that they could secure an immediate return to the top table of Irish club hockey, and there they have also delivered a superb campaign that has seen them finish second in their group, conceding the fewest goals along the way, and make sure of a playoff spot.
On Saturday, DULHC won their last game of the EYHL 2 group stages 1-0 against Greenfields, the cherry on top of what has been a successful campaign in the competition that saw them finish second, behind Queen's University Belfast. Following this win, the focus turns to the impending semi-finals, which will see Trinity take on Catholic Institute from Limerick on April 27th.
If they qualify for the final and beat the winner of the other semi-final – either Monkstown or Queen's University Belfast – then automatic promotion occurs. If they lose in the final they will be forced into a play off against whoever finishes second last in the EYHL, which will be one of Ards or Muckross.
Scully is aware of how talented Catholic Institute are, but has a deep-rooted confidence in his team: "We fully believe that our best performance will be good enough to beat any of those sides, so it is a matter of preparing as well as we can over the next few weeks and ensuring we play close to our potential."
DULHC's biggest problem, however, may not be of their own making. Long informs me that "the playoff weekend falls right in the middle of our exams. We have 6 players out of our starting 11 with an exam on Saturday 27th april, including myself, our goalie and 2 sports scholars. While this isn't ideal, we are confident we can find our way around it and make it to the final on the Sunday".
A league win, a spot in the EYHL play-offs and a total of 86 goals scored since the season began represents an amazing comeback after the sucker punch of relegation. Trinity's chance to regain their place in the EYHL is two games away. There is no doubt that all eyes will be on them going into exam season.