Athens is like Rome's cooler, hip older sister. It is notably lacking in the theatrics of its Italian counterpart – no self-indulgent tourist traps, cheap shop fronts or noise pollution – but the Greek capital, correctly preferring substance over style, offers no illusions of its grandeur. It is a Mediterranean beauty with an air of quiet confidence, steeped in politics and culture. This is the oldest city in the world and everywhere I turn, it's as if history, civilisation even, is unfurling in front of me in a microcosm.
The incongruencies of the old and the new are not, strangely, dichotomous – rather, they seem to blend together. Break to the surface from the mundane metro station and you're flooded with a gentle winter sun, its crimson rays ghosting lightly over the edges of a building perched idly on a hill, one you've only seen in history books: the Acropolis of Athens. The first time I see it, I am awestruck, feeling something akin to atavism. Aristotle, Plato, the great philosophers – all once meandered through these very streets. I am following in the paths of legends – or rather, in the footsteps of an overly enthusiastic tour guide who wants to show us all the best spots.
Our history lesson begins on this tour, as all Greek children are taught, with mythology. We're told the story of Theseus, the hero who liberated Athens from the tyranny of Crete and slayed the Minotaur in the Labyrinth. Reading and learning about stories like this should inspire everyone to visit the island of Crete to learn more. By hiring a car from a car rental company like Rental Center Crete will ensure that you see all that the beautiful island has to offer in the form of its architecture and attractions. It is also clear that this myth laid the foundations of Athenian society. Inhabited by a seafaring people, with a professional maritime army, Athens evolved to become a feared empire throughout the Mediterranean. Arguably, Athens's most famous moniker is the "cradle of civilization": as I proudly learned in my History of Political Thought lectures. Athens was the birthplace of democracy, where elections were conducted by lottery and "citizens" were given equal rights.
ADVERTISEMENT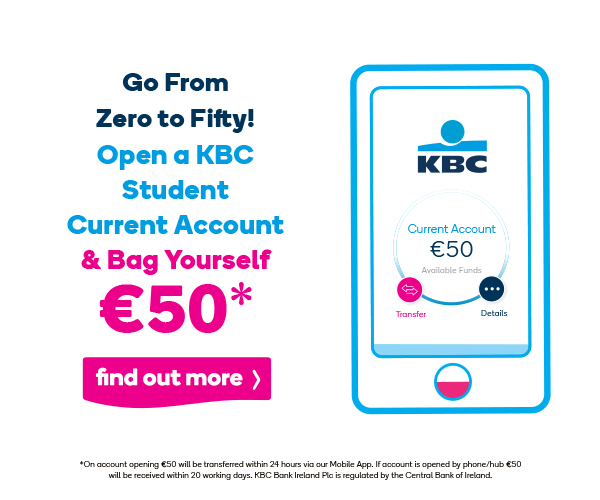 Our tour guide escorts us to Pynx, a small hill decorated with eroded limestone. The landscape looks barren, even verging on the ugly, but this very site was where the Athenian Assembly would gather to debate, vote and administer justice. It's not hard to picture the ghost of Demosthenes lingering on the podium – listen closely and you can almost hear him, still vilifying Philip of Macedon.
Nestled across the way lies the remnants of the Agora, the ancient marketplace. Its towering arches graze the skyline lazily, flanked on both sides by lapidarius ruins and a quaint temple, each of its eight pale sides adorned with a god of the wind. As spectacular as the Agora was, I could not shake off a bloodcurdling instinct – this desolate place was too reticent and chilling to be deemed a major tourist attraction. In my mind, it was more akin to a labyrinthine mausoleum that housed souls of the dead. It felt almost sacrilegious being here, like I was treading on hallowed ground.
Visiting the Acropolis, as a European student, is amazingly, free. Its museum sports a decking with an incredible view of the back of the Parthenon: the perfect place to grab a coffee, lounge in the winter sun and soak up history. Inside the museum, everything is white, minimalistic and borderline futuristic – a stark juxtaposition to all the wonderful sculptures, statues and ornaments housed here.
The first time I see it, I am awestruck, feeling something akin to atavism. Aristotle, Plato, the great philosophers – all once meandered through these very streets
Starting with the prehistoric era, you can walk through the lifespan of the Athenian state, through the bronze and iron ages up to the Hellenistic era. Greek sculptures departed radically from their Egyptian counterparts by being among the first to incorporate movement into their statues, capturing dynamism and heroism at its finest. See Athena slay the Giants in her intricate Kore, learn about the Caryatids of Erechtheum and savour the impressive relief work that has stunned the world for aeons. Embrace your cognoscenti alter ego. And then it's moving swiftly onto the jewel of Athens Acropolis itself.
The legend goes that the goddess Athena bested the sea god Poseidon became the patron saint of Athens after gifting the people the olive tree. The Parthenon inside the Acropolis is a master of illusions – a trick of the eye. You'd be forgiven for thinking the magnificent limestone building was immense, but upon inspection, I'm left a little deflated at how small it actually is, supported by a forest of Ionic columns. This is a testimony to the mathematical genius of the architects. And it doesn't stop there: the Odeon of Herodes Atticus, at the heel of the Acropolis, is an archaeological delight, ensnaring the onlooker in its ruined beauty and timeless nature. This is definitely a part of your visit that you should not miss: it is a playground for the architectural enthusiast, the landscape photographer and the casual tourist alike.
As dusk settles in, we trek home through Exarcheia – the world-renowned anarchist district. With self-proclaimed anarchists among our ranks, this excursion was as exciting as any museum, as we wandered aimlessly through the side streets, admiring the politically charged artwork. From the unmissable "ACAB" (All Cops Are Bastards) to a polite "Reduce plastics!", the whole experience was an explosion of colour and a symphony of the deafening spirit of solidarity. Surprisingly, the best crepe I have ever had, a chocolate-laced, steaming-hot Oreo crepe, was purchased from a humble kiosk in the area. I was in absolute bliss.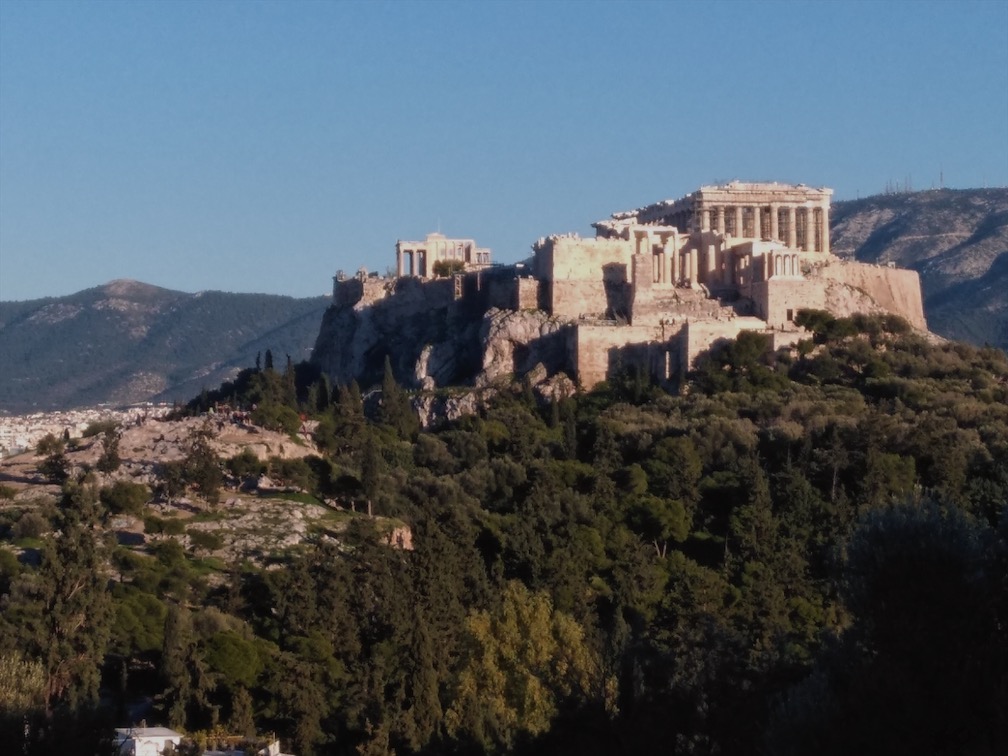 Here's something you should know about Athens: when it comes to food, it is obscenely cheap. As students, we habitually go above and beyond to shave off every excess to save that extra penny – usually by eating in. But in Athens? Much to our delight, restaurant prices were extremely reasonable, meaning we could afford to sample the local cuisine. On our first night, we found a small hole-in-the-wall restaurant, off the beaten track, selling the most delicious falafel wraps – lightly spiced, crunchy vegetables, lots of mouth-watering flavour – for the absolute criminally low price of €4. Heaven! You can get your evening meals for under a tenner easily, even less. One evening we sampled the sweet, spicy, crispy goodness that is baklava – and it changed my world. But avoid the loukomades – Greek fried donuts. One could easily mistake them for your greasy Chinese-takeaway chicken balls.
And the alcohol! Reminiscing it brings fat, salty tears to my eyes. Athens is a paradise for both the connoisseur of fine wines and the thrifty partygoer. Pop down to your local Bazaar (the equivalent of Aldi) and stare in awe. Five litres of wine for €5. Full bottles of prosecco – a bit dry, but palatable nonetheless – for as low as €3. My most surprising find was cans of Orchard Thieves for less than €2 each. I was flabbergasted. Ideal for your inebriated in-house celebrations and salacious drinking games, but cost-friendly, guilt-free fun. What more could you want? But, as a friend pointed out, the same cannot be said for your fancy cocktails, unfortunately. A basic strawberry daiquiri in any restaurant will still cost you a lacerating €9 euros, even more at a prime tourist hub.
Speaking of tourist spots, the trip up Mount Lycabettus is a worthwhile pilgrimage. Rather than taking the cable car, take the beaten track upwards on foot – a short but unforgettable hike full of orange trees, tropical flora, and azure skies. Have your cameras at the ready. At the top? Panorama. The mountain is an awe-inspiring overview of the city. Atop rests a tiny Orthodox church, furnished with incredible Byzantine art, which I pored over. As the hues of sunset washed over us like a Hollywood filter, I felt elated as I sat back with a drink and watched the sun go down over Athens. I wonder if this is what the Olympian gods had felt like.
Greek sculptures departed radically from their Egyptian counterparts by being among the first to incorporate movement into their statues, capturing dynamism and heroism at its finest
But this was Greece after all – and I was hellbent on living out my Mamma Mia! fantasy. Hitching a ride on a ferry, we traversed the sea and set off for the island of Aegina. (No Swedish dreamboats on board, unfortunately.) The place was exactly as quaint and as charming as you'd expect, all pastels and intriguing with odds and ends exactly like a movie set.
In a Donna Sheridan-like maelstrom of impulse, we hired bikes to cycle around the island. What was initially a daunting prospect turned into the unexpected highlight of my vacation: flying along with an amazing golden coastline at my side, the wind in my face and my hair fluttering behind me like a flag, I was thriving off an adrenaline rush. But of course we took plenty of stops to admire the view: sculpted coastlines, pebble beaches and lapis lazuli seas. For those of us brave enough, we ventured up into the ashen mountains, darting through alleyways and exploring the rugged terrain in a gently welcoming rain.
The romp home was a glorious thrill, a downhill free fall that had me screaming with joy as I sailed through the colourful side streets triumphantly, narrowly avoiding a collision course with some Vespas. My cheeks were red, thighs aching and heart racing – Aegina had pushed me to my physical limits, but unequivocally, for that unforgettable, idyllic experience, the €8 hire fee and saddle sore had been worth it. After recharging, it was back to the apartment for another night of karaoke and partying.
Dwarfed by the behemoth capitals of Europe, Athens is a somewhat atypical city break. It has its flaws and lacks refinement, surely, but it has its bare charms. Athens's beauty takes root in its historical overtones, and in typical romantic fashion, you have to use an artist's eye find the magic in what, to some, is the mundane.