Pets are taking Dublin by storm. Food spots all over the city are opening their doors to our favourite furry friends. If you don't have a dog to bring to lunch, I understand – mine's in Mayo. Instead you can simply spend some time dog-spotting at these venues, who have made it known that dogs are welcome. Is that a wagging tail I spot in the corner?
Daniel, Clanbrassil Street
3fe's retro coffee shop on Clanbrassil St, as well as 3fe's other venues, welcome any caffeine addicts' dogs inside with open arms. I'd wager the chances of spotting one here are relatively high, given Daniel's location just far enough away from the city centre. If I had a dog in the city, this is where I'd bring mine. It's as comfortable as your local pub, which is the vibe they're going for. Toasties, amazing coffee, wagging tails – a recipe for one memorable evening.
The Bernard Shaw, Portobello
One of the coolest spots to have a drink in the city, but also an atmospheric cafe by day (with beautiful freshly squeezed orange juice), the Bernard Shaw is a prime spot for dogs. The cafe owners are relaxed about their presence, and the courtyard out the back is perfect for a chilled out Big Blue Bus pizza with your canine friend. The pizza toppings are deliciously creative, and vegetarian options are great – but I think your dog would definitely order pepperoni – and no way will he share.
ADVERTISEMENT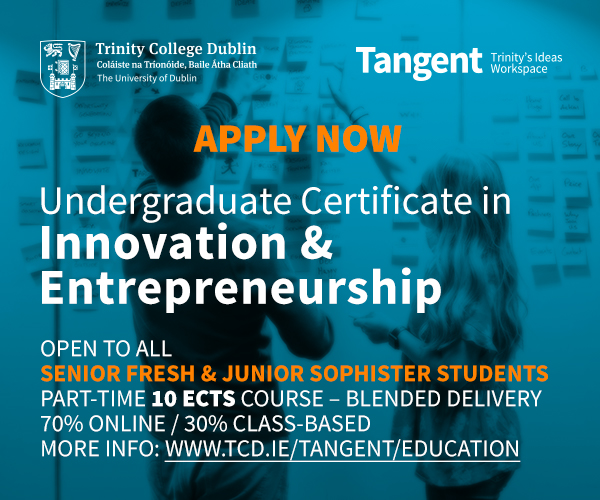 Network, Aungier St
Network is for hipster dogs and their humans. A really slick urban coffee haven, I can imagine cool bulldogs and refined Great Danes hanging around here. This is also just a really great spot to people-watch anyways, as some seats face out onto Aungier St. Get one of their delicious snacks and watch the world go by. I wonder if dogs like coconut energy balls.
Aperitivo, Parliament St
Aperitivo are famed for their brilliant vegan pizzas, so it's fitting that they are welcoming to dogs also. Aperitivo staff are always very friendly. It's a small space, so the dogs will likely be tucked under chairs or between table legs – be on the lookout! It's enjoyable to watch the pizza-makers at work behind the counter too. I recommend the goats cheese pizza.
Two Pups Coffee, Francis St
How could they not love dogs with that name? Perhaps this is a dog cafe in disguise. Many the little pup has been spotted here people-watching by the big window in Two Pups. Even if you don't get to spot a dog, you can't leave disappointed, as their food and coffee is exquisite. If you're still on the avocado toast buzz, theirs will never disappoint, and will always be a solid Instagram.