On Wednesday, head coach of the Ireland under-20s, Noel McNamara, named four Dublin University Football Club (DUFC) players – Ryan Baird, Tom Clarkson, Rob Russell and Liam Turner – in the extended squad for the Rugby World Cup.
All four players were involved in Ireland's grand slam win earlier this year, with Clarkson scoring the team's final try of the competition, securing their win against Wales and the Championship title.
The World Cup will start on June 4th, and Ireland will play their pool matches in Santa Fe, Argentina. The under-20s have a tough pool, consisting of England, Australia and Italy. Ireland will take on England on the opening day of the tournament.
ADVERTISEMENT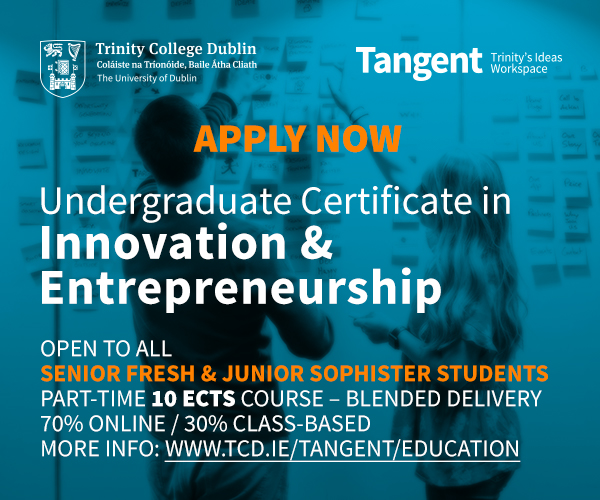 In an email statement to The University Times, DUFC Captain Colm Hogan said: "We are delighted that the lads have been chosen to represent Ireland in the Under 20 World Cup."
"Their selection is a reflection of the wonderful season the First XV and Under 20 teams had this year, with each of them contributing to Trinity reaching the top 4 of the AIL for the first time. We wish them the best of luck in Argentina", he added.
Speaking at the official announcement of the squad, MacNamara said: "History has shown us that this is an attritional competition and it's important that anyone who may take to the field in Argentina is up to speed with how want to play."
"With that in mind we have named an extended squad ahead of setting off in two weeks' time.
We have had some really positive sessions since the Six Nations, and with another camp coming up next week we will continue to build on preparations ahead of the first game against England", he said.
This is another big achievement for Trinity's rugby club in what has already been a momentous year for the club. Promoted to Division 1A of the All-Ireland League in May 2016, DUFC's main aim for past few years has seemed to be survival in the top tier of Irish rugby.
This year, DUFC exceeded all expectations – making it the semi final of the AIL for the first time. The College side could not make it the final, however, and lost 23-3 to a classy Cork Constitution side in the play-off, marking the end of their most successful seasons in recent memory.