Last August, the Scottish government announced that students in schools, colleges and universities across the country would have free access to sanitary products in a bid to "banish the scourge of period poverty". This decision to tackle the problem was a world first, and was picked up by media outlets globally.
While the idea of a welfare officer in a students' union handing out the occasional free tampon or pad isn't that unusual, the concept of period poverty is rarely discussed within our universities. Every month, people struggle to buy basic sanitary products – often causing to them miss out on classes, work or other activities. Moreover, figures show that 66 per cent of women feel less able to pay attention in class or university when menstruating. If a woman misses school or college every time she has a period, she will be 145 days behind in education compared to her male counterparts.
Despite attempts to remove it, the taboo of menstruation remains prevalent. A Plan International study showed that 61 per cent of girls in Ireland feel embarrassed to talk about their period. This exacerbates the problem of period poverty – if women are ashamed of talking about menstruation in general, it's easy to see how this issue can be made even harder to broach.
ADVERTISEMENT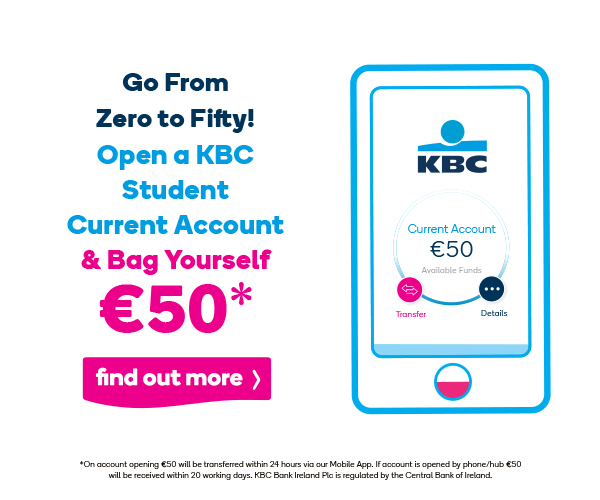 Speaking to The University Times, Tina Leslie, the founder of Freedom4girls, explained how the organisation supports women and girls in the UK and beyond to access free period products. Saying that periods have become "the biggest secret in the world", Leslie emphasises that her aim to try to get people to talk openly about their menstruation experiences.
Despite statistics which show that nearly 50 per cent of teenage girls in Ireland struggle to afford period products, there is little talk of the plight they face, or of initiatives in place to combat the issue. These conversations may be uncomfortable, but they are also incredibly necessary.
Figures show that 66 per cent of women feel less able to pay attention in class or university when menstruating
The barriers that exist in the fight to eradicate period poverty are plentiful and varied. Leslie observed that "some of those who find themselves unable to afford period products are faced with other issues as well", giving the example of "a woman who is in a coercive relationship and her partner is holding back money or funds so she can't buy products."
The fact that countries like the UK and Ireland are grappling with an issue that is more commonly associated with developing nations is worrying, according to Leslie. "I found that there are girls here in the UK that were having issue. The sixth biggest economy in the world is suffering the same as a third-world economy."
All of this begs the question: why exactly does period poverty occur in the first place? Leslie cites multiple causes. "Because of austerity, there's lots and lots of things we can put period poverty down to. If you're a refugee or an asylum seeker, if you have low funds. If you're a schoolgirl who doesn't even know if you're having their period because they've not being educated properly but they daren't ask because they're embarrassed about it."
Indeed, studies have shown that 15 per cent of girls in Ireland stated that they didn't know what was happening to them the first time they got their period. In light of data like this, there can be little doubt that education is a key component to tackling period poverty.
The materialisation of period poverty didn't happen overnight. Austerity measures put financial pressure on people to the point that many could not fork out the €132.34 a year that the average woman spends on period products.
Speaking to The University Times, Susannah Hunt, the founder of the successful FreeTheP Instagram platform, explained that the initiative started off as a petition against the luxury tax on tampons but now serves as a platform to break the stigma around periods and raise awareness about period poverty.
Although students can generally more or less navigate the cost of tampons or pads, we still have to acknowledge that it is a significant cost annually
"There was an Irish Times article last week that showed having a period costs up to €100 each year, and so although students can generally more or less navigate the cost of tampons or pads, we still have to acknowledge that it is a significant cost annually, and if a student is having to choose between buying tampons or a meal – they shouldn't have to choose. No one should have to forego a necessity for another necessity."
However, with the implementation of the Sanitary Products (Free Provision) Bill, put forward by politician Monica Lennon, Scotland is leading the way forward. The government is investing £5.2 million of public money in the hopes of reducing the stigma and suffering associated with period poverty.
Speaking to The University Times, Aberdeen University Students' Association Welfare Officer Harry Chalklin explained the positive impact of introducing these sanitary products on campus. "The uptake has been huge. We have them distributed all over campus, and it's very much a case of no questions asked, no justification needed. They're in bathrooms but also spread all around the campus for easy access so everyone can get a hold of the products when needed."
Chalkin also spoke of his hope that the funding can be used to support more environmentally friendly sanitary products in the future. "After we bought the tampons and the pads, there was a bit of money left over so we purchased a small number of mooncups, but nowhere near enough to meet the demand. Students really want to choose the more eco-friendly option so we hope that we will eventually be able to provide enough of these to meet demand."
Other governments would do well to follow the path Scotland has taken, with Leslie stating that governments should "talk to the grassroots organizations who are doing this already and. Look at what's working, how we're tackling it and then from that they can create, their own policy or procedure around tackling it".