Commonly a creation attributed to the arrival of American GIs to South Korea around the 1970s, some say Chimaek was the Korean variant of fried chicken culture. Away from home and craving soul food, they made it with potato starch and local ingredients, resulting in a crispy wrap over a soft interior. The word itself is compounded – chi meaning chicken, and mac for beer. It is anju, a Korean term for food consumed with alcohol – something we understand in Ireland.
An integral part of the national culture, chimaek is to Koreans what Guinness and a toastie is to Dublin diners. Casual, minimum fuss yet maximum comfort, chimaek is most often enjoyed by friends at the end of a working day. Korean food has been the breakout star of Dublin's food scene in the last few years, with traditional spots such as Arisu and Kimchi Hophouse drawing in Dubliners with their spicy offerings. The latest addition to the scene Chimac will focus exclusively on this much-loved comfort food combo
In 2014, Sofie Rooney and Garret Fitzgerald, two Irish expats living in San Francisco, found themselves in a Korean neighbourhood, eating the food all the time. A wedding in Korea cemented their relationship and they came back to open up their own joint – Chimac. Equating the chimaek places in Korea to the chippers in Ireland, they noted that they were as numerous as takeaways, but more varied and individual in their form.
ADVERTISEMENT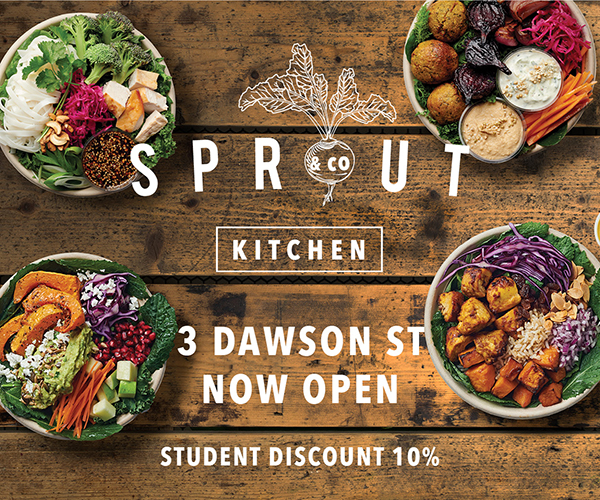 On their grand tour to research for Chimac's menu, Rooney laughs that they ate a questionable amount of chicken, going from one place to another. Experiencing different flavours and combinations was crucial to coming up with their own dishes. Since Chimaek itself is "all pretty new", Fitzgerald says they are not trying to simulate anything. Rather, create something that is the taste of Korea with more accessible and local flavours.
For months, Fitzgerald has been trying to create the perfect recipe. He speaks passionately about sourcing sauces like gochujang, danyang, and mooli – all of which he has managed to source from Ireland. Everything is free range and, when possible, from Ireland. Keeling's, for example, will be providing the fruit and vegetables. Fitzgerald says that he got to know suppliers through his time in different Dublin kitchens, most recently in Masa.
Rooney confides that they could not escape the potato. "Our people love chips", she exclaims. The menu which they term "fast casual" will include fried chicken, burgers and small salads for freshness to complement the flavours. Speaking about their cauliflower wings, she says: "I could just tip them back."
Beer is obviously also an essential part of the menu. The restaurant will be offering light beers like pale ales and lagers for the spicy food. Fitzgerald, who brewed beer in San Francisco and later with Wicklow Wolf, tells me they will be using canned beer to avoid oxidation and to facilitate recycling. For those that do not like beer, an alcoholic slushy is set to be popular. They first tested their slushy with friends at a party they hosted, and Rooney remembers it being liberally poured and happily received.
Chimac will open in May, but it has been a long process to get to this point. The space was originally a doctor's office, which they have now converted into a 50-seat restaurant. She imagines it to be a place that welcomes groups of friends or easygoing dates. The duo doesn't want to remain static in a developing food scene and is planning a rotating menu with food specials and new beers.
Rooney notes that it is terrifying how quickly things move in the city as Fitzgerald remembers the Dublin he cooked in 10 years ago – a place a world away from today. That is the gap that they are trying to fill with the other casual eateries that Dublin has to offer. "Now there is good food happening everywhere", remarks Fitzgerald. Rooney, who has a background in marketing and public relations, says that they have a unique selling point because of the type of Korean food they are making. No one else is doing it right now.
Both Rooney and Fitzgerald admit that opening a restaurant has always been in the back of their minds. It is hard to doubt their commitment. Fitzgerald admits that there was a point where he thought every piece of clothing he owned smelled of chicken – a result of the commercial fryer that was stationed in their home in the lead-up to the restaurant's opening.
The excitement and passion between the two is palpable as the opening day nears and the venue clears up and takes shape. The decor proved tough to decide on but, eventually, they went with a clean and modern look. Rooney explains that it will be "white, bright and fresh". Both Rooney and Fitzgerald want their involvement to be hands on, with Rooney on the floor and Fitzgerald running the kitchen.
After a year of almosts, the opening day is now in sight. Their message is simple – it's "delicious chicken with Irish craft beer". A line sure to entice any person with an interest in food to their door.