Oxford University has launched an access initiative, modelled on the Trinity Access Programme, which will see up to 50 young adults from low-income families accepted to study on a one-year foundation course at the prestigious university.
This initiative, entitled "Foundation Oxford", will run in conjunction with a second scheme called "Opportunity Oxford". The latter will offer as many as 200 students the opportunity to partake in a month-long summer bridging course.
In a press statement, Dr Cliona Hannon, co-director of Trinity Access said: "Trinity Access Foundation Course students have been the pioneers of educational change in Trinity College Dublin for over 20 years. We are delighted to see the wider development of the Foundation Year through Foundation Oxford."
ADVERTISEMENT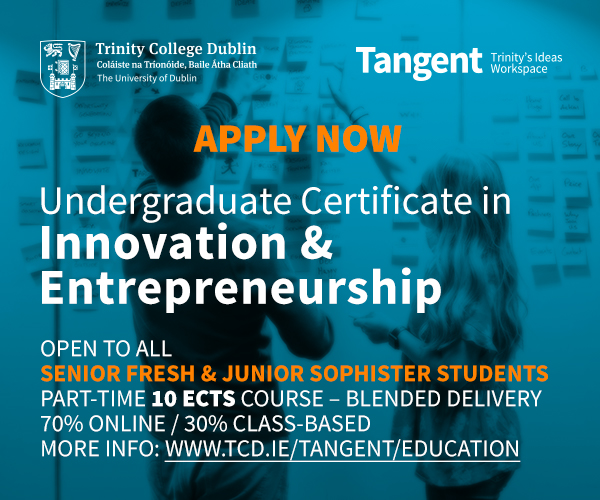 The universities have been working together to develop this initiative since 2016, when
Lady Margaret Hall, a constituent college of the University of Oxford, first launched it's pilot access scheme offering a "foundation year" to students from under-represented backgrounds.
Speaking at the launch of the programme, former Guardian Editor and Principal of Lady Margaret Hall Alan Rusbridger said: "This pilot scheme will, we hope, find young people from under-represented groups and help them find a path into an Oxford education and thereby transform lives."
Three student cohorts have since completed the foundation year in Lady Margaret Hall, with 100 per cent progression to higher education of the first two cohorts. Hannon, in a press statement, said that the success of this pilot proves that "talent can be realised through opportunity".
Commenting previously on the establishment of the scheme in Oxford in a press statement, Provost Patrick Prendergast said that the Trinity Access Programme has "had great success" and that students who have entered the College through the programme "have made a real contribution to the social and cultural environment of Trinity".
He went on to explain the success of the programme: "Each year, over 90% of the Foundation Year cohort complete the course successfully and progress to degree courses across the university."
The Trinity Access Programme provides students from communities in Dublin with comparatively low rates of participation in higher education with entry routes to higher education. Since its inception in 1993, over 3,000 students have entered Trinity through these specialised access routes.