Trinity graduate Sally Rooney has won Book of the Year at the British Book Awards for her novel Normal People.
The 28-year-old took the top prize of the evening, beating Michelle Obama's memoir, Becoming, as well as Milkman by Anna Burns, last year's winner of the Man Booker Prize.
Speaking at the ceremony, Rooney said: "It's an enormous privilege and an honour for me to receive the overall Book of the Year Award at the British Book Awards."
ADVERTISEMENT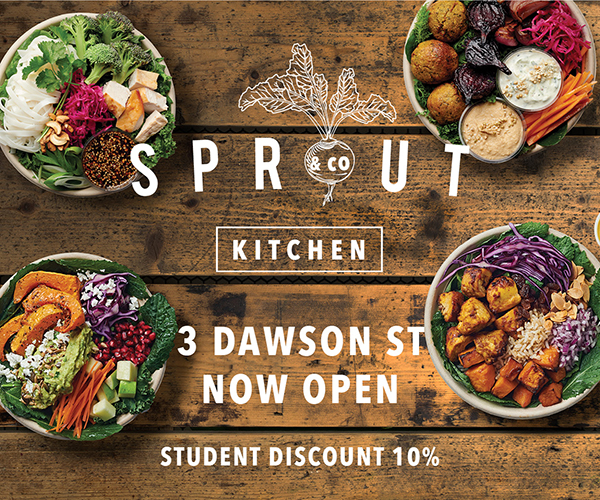 "I've received such enormous support and generosity from my own publisher, Faber & Faber, and also from the bookselling community generally, from libraries and librarians, and the community of people who love books", she said.
"It has been a really privileged experience for me, and I do feel astonishingly lucky."
Stig Abell, a member of the judging panel, said that "Sally Rooney may well be on her way to becoming the major literary figure of our time, a generational talent. This is a book that, five years from now and 50 years from now, we will still be reading. It is fantastically important".
Alice O'Keefe, the chair of the judging panel, said Rooney's novel was "beautifully observed and profoundly moving".
This award is the latest of a number of accolades that Rooney has received for Normal People, including the Costa Novel Award, Novel of the Year at the Irish Book Awards, and the Waterstones Fiction Book of the Year.
It was longlisted for the 2018 Man Booker Prize and shortlisted for the 2019 International Dublin Literary Award.
The New York Times called Rooney the "first great millennial author". Critics have praised the novel, which concerns the on/off relationship of two Trinity students, for its accessible yet profound style, and her sensitive but honest depiction of relationships in the modern world.
Rooney's debut novel, Conversations with Friends, also received widespread praise, despite being described by the author herself as "absolute trash".
A native of Castlebar, Co Mayo, Rooney studied English in Trinity, graduating with a degree in American literature. She was elected a scholar in 2011.