A small cohort of students joined around 2,000 in the march for housing today, demanding government action to solve the country's crippling housing crisis.
Crowds gathered at the Garden of Remembrance, with a small delegation from the Union of Students in Ireland (USI) and UCD Students' Union (UCDSU) representing students impacted by the housing crisis.
With many – including Trinity students – finished their exams, student attendance at the march was low.
ADVERTISEMENT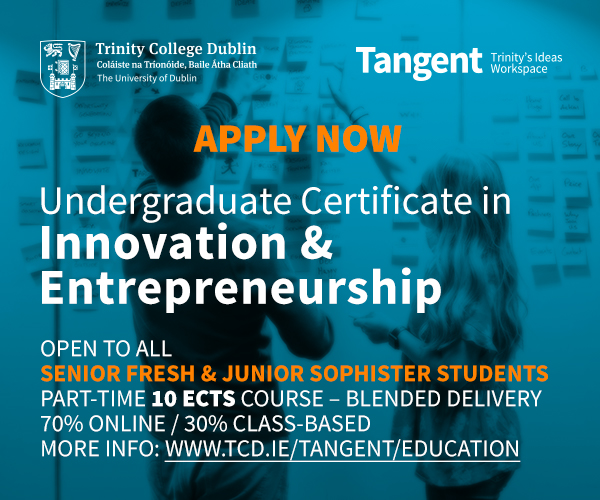 The Raise the Roof rally was organised by the national housing campaign, made up of political parties, trade unions and other activist groups.
The marchers proceeded down O'Connell St, before turning left at O'Connell bridge and crossing the quays. However, a sizeable group broke off and marched across the bridge, creating a blockage and causing confusion.
Those who continued marching then made their way to the GPO, where attendees listened to impassioned speeches about the homelessness crisis.
Speakers roused the marchers with chants of "raise the roof, not the rents", "it's not my fault", "our children, our future" and "no more deaths on our streets".
Ashley Heatherman of the Dublin Bay North Housing Crisis Committee, cited "the lack of wraparound supports including mental and physical health" as a major cause of homelessness in Dublin.
She said that funding is "being pumped into homelessness services" instead of homelessness prevention initiatives.
Homeless people, especially children, "need homes, not hubs", she said.
In his speech, Colm O'Halloran, USI's Vice-President of the Dublin region said: "When the government said they would give us more beds and rooms they never once mentioned the word affordable. We never asked for luxury apartments that we can't afford – we want fit for purpose and affordable student accommodation."
Speaking to The University Times, O'Halloran emphasised the importance of the upcoming local elections.
"If you're not happy with things the way they are now, don't vote for the people who are in now, vote for the people who you think will be progressive and actually get stuff done", he said.
Speaking to The University Times, UCDSU President-elect Joanna Siewierska, said that "It's unacceptable that students are turning down university and college places because there's no houses".
She continued: "It's unacceptable that we're building student accommodation that's luxurious, expensive and it's locking certain groups out of the education system. We need solidarity on this issue and we need government action. It's too late."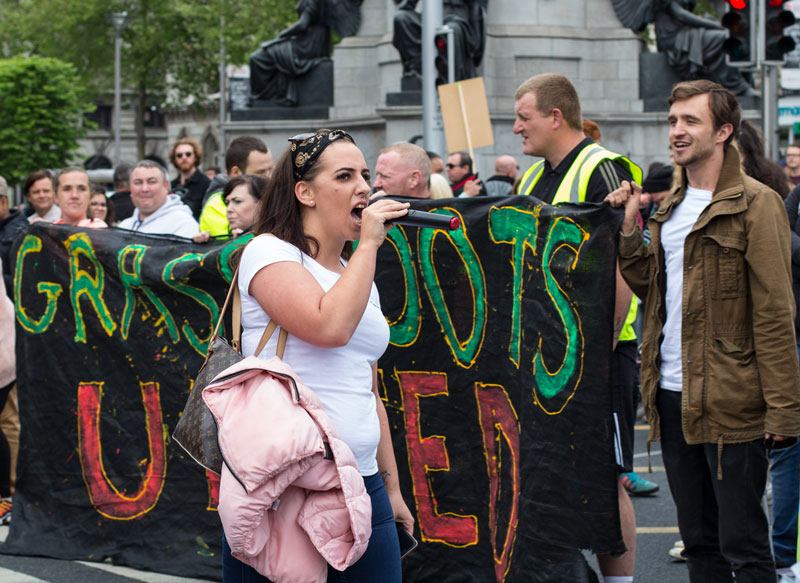 Speaking to The University Times, Conchúir Ó Radaigh, a Trinity student and key member of the Irish Housing Network, said: "We have seen total inaction about the housing crisis – the numbers go up and up."
"We have seen Eoghan Murphy this week, propose co living spaces as a potential solution for people. They're trying to grind down our expectations, when really what we should be demanding is a right to housing for all", he said.
Speaking to The University Times, Padraig Peyton, the honorary treasurer of SIPTU, said: "It's a disgrace that you have students paying exorbitant rents to landlords who are just ripping them off."
"It's not on, it's time something is done about it, it's time that the colleges and the government came together and provided affordable rent and affordable accommodation for students", he added.
Several marchers voiced their dissatisfaction with the inaction of Taoiseach Leo Varadkar and Minister for Housing Eoghan Murphy. This week, Murphy suggested on Twitter that those seeking accommodation should co-share accommodation.
Earlier this month, a report from Daft.ie found that a total of only 2,700 properties were available to rent in Ireland.