Lisa Cope has picked the left corner of Grantham's, a table soaking up the warm rays from the midday sun in the open space of the cafe. Kombucha in hand, I approach her to introduce myself. With little memory as to how the conversation first began, we drifted into a two-hour long chat about how she started All The Food, a website that covers the Dublin food and drink scene with news, events, and reviews. Conversation also turned to the culture surrounding our eating habits, the future of Dublin's burgeoning food scene and the part All The Food will play in this bright future.
Coming back to Dublin 18 months ago after a seven-year stint in London, she found time during her master's in gastronomy to start All The Food. Surprised that nobody else was chronicling the developments of Dublin's food and drink scene, she decided she would take up the challenge. Her current master's thesis reflects the new culture of food that is emerging around the world – that of the food adventurer, willing to risk it all for a divine culinary experience, through the highs and the lows of each sensory experience.
Having already templated area guides, she launched the site in January 2018, gaining impressive momentum each time she added or tried something new. The critics' review of the week in Dublin morphed from one line into a comprehensive news roundup every Sunday. "I love talking about food and guiding people to the best place", Cope says. Aside from making her feel good, the site also provided a chance to spark conversations about the food industry. The rate of acceleration of Dublin's food scene is invigorating, with All The Food at the forefront of breaking new openings every month.
ADVERTISEMENT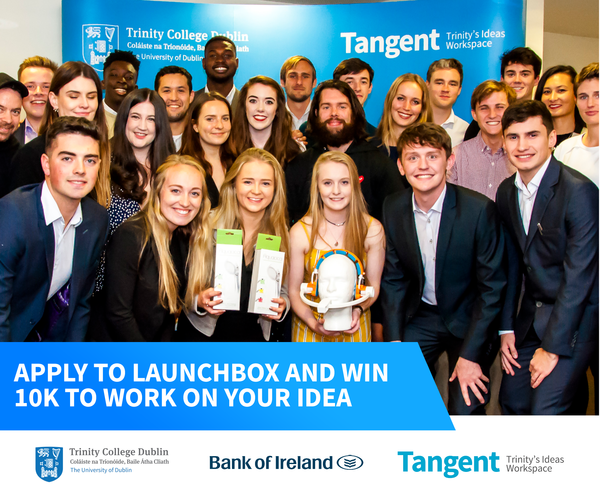 The method is simple: revealing a fundamental desire "to be fresh". When I ask her how she does this, she laughs and declares she is nosy, a key feature of any good journalist. The steady slew of openings and events keeps her work constant due to the unforgiving speed of social media. And the newsworthy piece is not only the new but also the good places that Cope believes should be rewarded. There is still some mediocrity out there, and when people complain about the saturation of Dublin's restaurant scene, her response is usually "we don't have enough restaurants people want to eat in".
The "food is fuel" attitude is dying with the millennial generation, and the erudite eater does not settle for less than above average – not to mention the Generation Z diners whose priorities include value and healthiness. Cope thinks it is a waste of time to eat badly three times a day. For a generation that is willing to spend on the experience of eating, Cope wants to map out a path to guide them to the best places to eat and drink.
"We grew up in restaurants", she says, with eating out not the occasion for dressing and pressing it used to be. We go out casually to celebrate the everyday. Substituting the pub culture of the countryside, we have a roster of cafes, tapas and wine bars and cheese shops at our disposal. Cope wants to help this casual dining culture to thrive, especially in a city of high rent but even higher potential.
From her vantage point, restaurants are improving. But there are always pitfalls that are not immediately apparent. A restaurant defines itself by its attention to detail, no matter what type of place it is. With regards to provenance and food sourcing, she is encouraging people to work with Irish producers and make it known to their customers. When it comes to communication, even the best restaurant may fall down. Cope realises that All The Food sometimes announces openings before places even have a website up. The marketing and PR work that is essential to a modern restaurant's success does not have to be done by a professional, but it has to be thorough and engaged. Observing the "soft openings" in London, she looks forward to cafes and restaurants trying it here so they find their feet. Drawing from her own breadth of experience she is able to see the "waves" of business in technical terms and lends this critical eye to her analysis of Dublin restaurants.
When I ask her what she looks out for in restaurants, she mentions how frequently wine lists are overlooked. Her love for all things vino came from travelling in New Zealand and Argentina when she left the city during the economic downturn. After a year she moved to London where she gradually completed her level-three course and began to work in wine. Tasting some of the best in the world, and praising the London wine variety, she notes the gap in Dublin and laments the inaccessibility of the high price "by the glass" standard. Dublin wine culture is one thing that needs to catch up, it seems.
Wine bars with curated and elegant menus are something she wants to see more of in Dublin, plus more high-quality ramen bars, better regional Chinese food and fresher homemade tacos. There is an interest in Ethiopian cuisine and she is excited to see how this vegan-friendly cuisine will pop up in the city. The lack of high-quality neighbourhood establishments north of the river is also something she wants to see change compared to the blossoming local restaurants of the Southside.
When asked about the direction All The Food is headed, Cope is filled with ideas. A travel section is on her mind since the pursuit itself is so dictated by food, the landscape of any great city being invariably defined its cuisine. She is also working on ideas for hosting events for like-minded people to come together and talk about gastronomy: parties with small plates and good wine is how she envisages them. The gaps for development in this food-loving city are endless according to Cope. She will finish her dissertation in May and these bright prospects for All The Food lie just around the corner. With Cope on the masthead, there is little doubt the next chapter will prove just irresistible as the offerings of our city's creative culinary scene.
Correction May 31st
An earlier version of this article said that Cope had no formal training. In fact, she has a degree in journalism and has worked for years in digital marketing in restaurants in London.