This week, Provost Patrick Prendergast, Dean of Trinity Business School Andrew Burke and Taoiseach Leo Varadkar cut the ribbon on Trinity Business School's new building on the east end of campus.
Now located within walking distance of the so-called Silicon Docks, it is an exciting time for the school, which is also now just one accreditation away from being listed in the top ranks of world business schools.
Standing in front of the impressive structure, Prendergast and Burke must have felt like doing a victory lap around campus. The project has come a very long way since the end of 2013, when plans for the building were first announced.
ADVERTISEMENT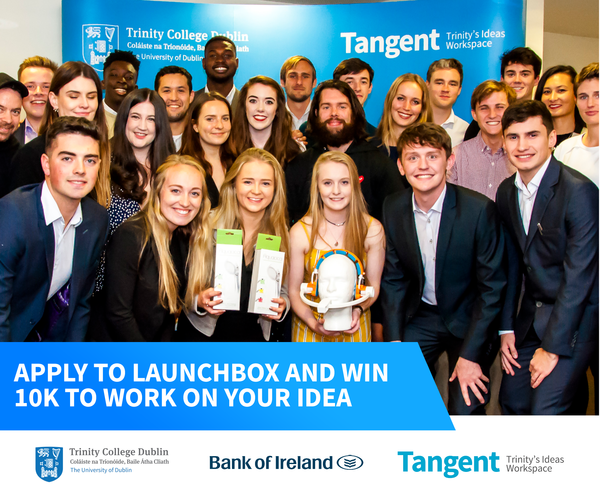 After plenty of setbacks and an eye-watering €82.5 million spent, it's clear that the finished product – with its dramatic edges, eco-friendly design and glassy open spaces – was more than worth the hassle.
The College should be applauded. Strapped for cash, Trinity has managed to scrape together tens of millions, in part thanks to herculean philanthropic efforts.
Prendergast and Burke's speeches at the launch reflected a well-earned pride, and a welcome optimism, which is rare amid the doom and gloom that often dominates the higher education sector. The completion of the business school is proof that Trinity has learned to be more self-reliant, a rare positive byproduct of an otherwise crippling higher education funding crisis.
In that context, Varadkar's buoyant speech was jarring. Describing philanthropy as a "form of patriotism", he said the new school was "representative of the comeback story of Irish universities".
Considering it will soon be three years since the publication of the landmark Cassells report, it is a small wonder that no-one accosted the Taoiseach afterwards to tell him it'd be far more patriotic for him and his government to stop dragging their feet on the funding crisis.
It is precisely because of this foot dragging that Trinity was forced to use philanthropy as a crutch for capital investment, and that is not something to be celebrated. And if the business school really is a sign that Irish universities have made a comeback, the government cannot take any credit.