Trinity has defended itself from criticism after it was accused of illegally cutting trees on campus during the nesting season.
The recent pruning of trees near the zoology building in Trinity angered wildlife activists, who argued that the destruction of vegetation, which is not allowed between March 1st and August 31st, flouted the national Wildlife Act.
Collie Ennis, a zoology research associate and security officer at Trinity, first called attention to the incident on Twitter last week. Ennis posted a photo of a dead bird chick he had found underneath the cut branches.
ADVERTISEMENT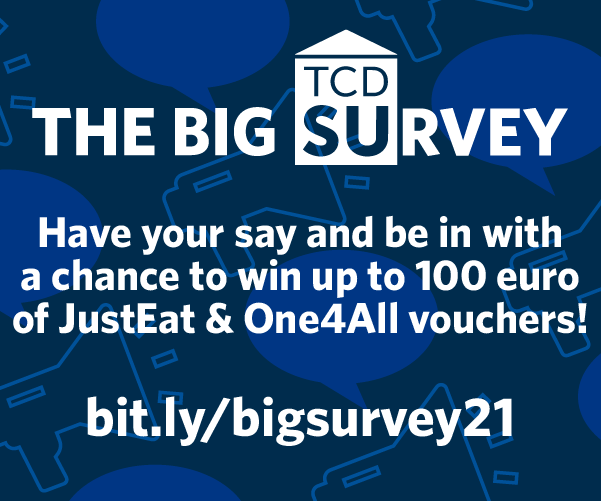 "With @tcddublin campus providing a home to numerous species of birds I'm struggling to think of a reason this work needed to be done during nesting season. Surely pruning could have waited? This seems careless and negligent at best", Ennis tweeted. Sinn Féin MEP Lynn Boylan also tweeted that the action was "unforgivable".
Speaking to The University Times, Ennis said he did not believe the College was acting "out of badness". "I believe the trees were pruned to enable more sunlight to get into a meadow that they're sowing, which is fair enough and is incredibly important work", he said. However, he added that it "could have been timed better".
In an email statement to The University Times, Prof John Parnell of the Botany Department said that the criticism of the action was based on a misinterpretation of the Wildlife Act. "There is not a blanket ban on cutting of trees under the wildlife act in all circumstances", Parnell said. "The act is far more nuanced than that. Also, the College's grounds are obviously cultivated (it is a formally planted space) and therefore exempt from many of the provisions in the act and the act specifically exempts actions such as that taken."
Parnell said that the work done was absolutely necessary and had been carried out by "two highly experienced personnel" who had thoroughly checked for bird nests before proceeding.
Parnell said he believed that the finding of a dead chick in nearby branches was "an unhappy coincidence" that was not caused by the pruning. "There was no evidence of chicks anywhere and there were no nests in the pruned timber", he said.
The controversy over hedge cutting on campus comes at a timely moment. Earlier this month, the UN published a damning report highlighting the unprecedented decline of nature and fast-accelerating rate of species extinction around the world. Ennis, who has worked in conservation for many years, said he finally feels the tide is turning and that people are beginning to wake up to the problems posed by ecological damage. He urged institutions like Trinity to plan effectively and for students to not be afraid to "call people out" and "ask questions".
Ennis praised efforts made by the College in recent years to protect its natural spaces. "Over the next couple of years we're going to see a drastic change in the campus", he said. "I think there's going to be lovely areas where you can actually sit down and relax with nature and I welcome that."
Parnell also pointed to efforts currently being made by the College to enhance biodiversity on campus. Later this week, Swift calling boxes – artificial nests to attract birds – will be installed on the Museum Building. "In order to do the installation they are having to hire in a cherry picker because they can't use the College's one as there's a bird nesting in it", Parnell said. A lot of jobs similar to this require a piece of equipment such as the cherry picker so they can ensure that the job is done to the best possible quality. Cherry pickers can be hired from a lot of different companies to help you with this sort of project. You can have a look at something similar to this cherry picker hire in adelaide to get you started on resolving this problem. While these are certainly useful machines, they are not without their dangers. Injuries and accidents involving them are not unheard of, so if you're involved in an incident it's good to know about legal firms who can help you deal with your case following an accident with a bucket truck in order to get you back on your feet following a potential financial hit from lost earnings.
Trinity's campus is home to multiple wildlife species, such as bumblebees, grey squirrels, finches, wood pigeons, nesting gulls, and spiders, including some rarer species, such as the snake-back spider. According to Ennis, for many of these creatures, "if Trinity wasn't here, or Merrion Sq wasn't here, they'd have nowhere to go in the city centre".
Trinity's new Business School, set to open its doors next week, will add further green space to campus. The building will be adorned by two "living walls", a now-popular feature of urban buildings. Two sides of the Business School will be covered with shrubbery, one visible from Pearse St and one from the School of Botany.