Trinity today became the first Irish university to sign the new Systemic Action for Gender Equality (SAGE) charter, which aims to eliminate the gender pay gap and improve female representation at senior levels.
Minister for Higher Education Mary Mitchell O'Connor today launched the new charter, which was developed as part of an EU Horizon 2020 project led by Trinity.
Among other goals, the charter promotes the eradication of bullying and sexual harassment, the introduction of family-friendly policies and work-life balance. The charter also aims for its members to achieve gender balance in evaluation panels for grants and research projects as well as to advance gender studies across disciplines.
ADVERTISEMENT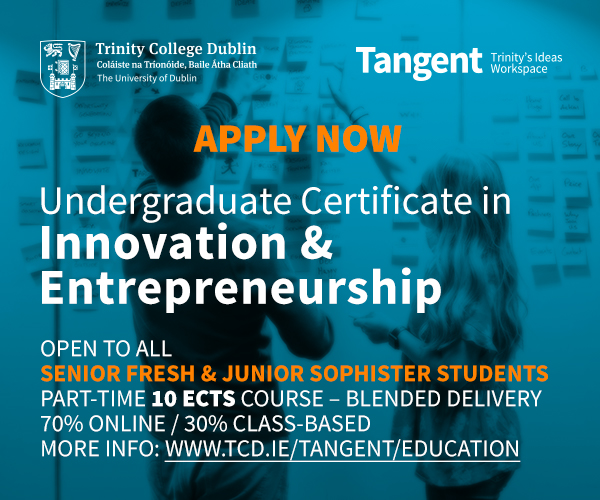 Speaking at the launch of the charter, Provost Patrick Prendergast said that "it is a very important day for Trinity" and expressed his desire for Trinity to be "a leader in the field" of gender equality.
He noted that 40 per cent of College Board members and 50 per cent of University Council members are women.
He did, however, admit that Trinity still had work to do in promoting gender equality, warning against complacency. "Trinity performed less well in Athena Swan than we had hoped", he said.
Prendergast said that the College must remain "vigilant" and that the "purpose of the charter is to encourage vigilance".
Prendergast continued: "Our world needs the full contribution of all genders if it is to meet all the great challenges that lie ahead. Recognising the vital role women can and do play in university life, we fully endorse the principles of this charter."
In her keynote address, Mitchell O'Connor described the charter as a "call for action" and said that all other research and higher education institutions needed to adopt the principles.
Mitchell O'Connor also announced that she would be launching a Centre of Excellence for Gender Equality in the coming weeks. Mitchell O'Connor said that the centre "will be a key enabler to achieve sustainable change".
Six other universities were a part of the SAGE group: Queen's University Belfast, Sciences Po Bordeaux, Instituto Universitário de Lisboa, Kadir Has University, International University of Sarajevo and Università degli Studi di Brescia.
The launch event included a panel discussion, which included the head of the Irish Universities Association (IUA), Jim Miley, incoming Graduate Students' Union (GSU) President Shaz Oye, Institute of Art Design and Technology Dun Laoghaire (IADT) President Dr Annie Doona and the Head of Policy and Strategic Planning at the Higher Education Authority (HEA), Dr Gemma Irvine.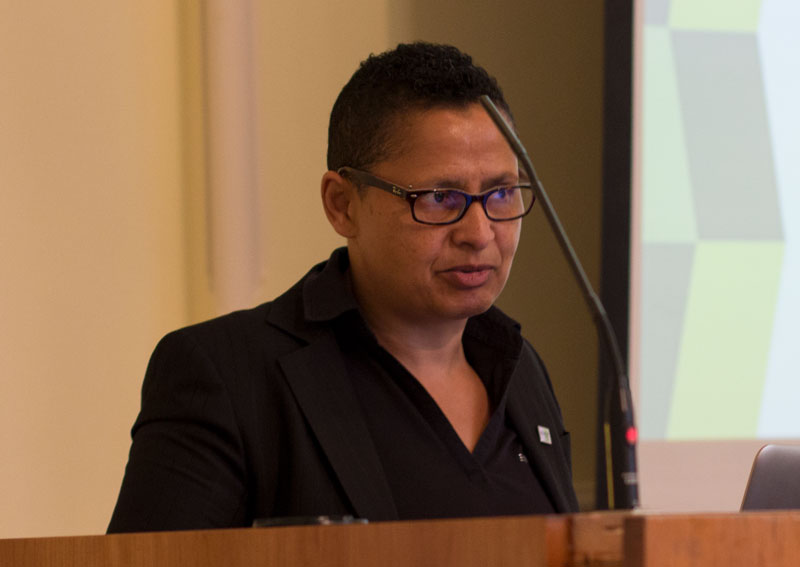 Gender inequality in higher education has long been seen as one of the biggest challenges facing the higher education sector. A HEA report – published two years ago in the wake of the controversial court case involving an NUIG lecturer and the university – made a number of sweeping recommendations in a bid to ensure greater equality across the sector.
In a press statement following the release of a HEA report on gender equality in 2017, Donegan called the findings "disappointing" and described the progress as moving at a "snail's pace, with some universities reporting no progress or even showing a deterioration". She stressed that "focus must remain strongly" on "proactive initiatives to address discrimination and impediments to women's career progression in academia".
Many initiatives have been undertaken by universities to tackle gender equality problems. In recent years, Irish institutions have adopted the Athena Swan Charter – an system that awards universities for good practice in this area.
Since then, new targets have been agreed whereby Irish third-level institutions have to achieve a bronze institutional Athena Swan award by 2019 to be granted funding by the Irish Research Council, Science Foundation Ireland and the Health Research Board. Following on from this, institutions will have to achieve the silver award by 2023 – a level that no Irish university has reached so far.
All seven universities have been awarded a bronze institutional Athena Swan award, while institutes of technology are currently in the process of applying. In the 425-year history of universities in Ireland, there has never been a woman provost or president.
Three years ago, an equality report from Trinity highlighted that at the current rate of progress, full gender equality would not be achieved in the university until 2098. It also showed that women are underrepresented in senior academic positions, with two out of three faculty deans, 63 per cent of heads of schools and 73 per cent of Fellows male in 2015.
---
Eleanor O'Mahony also contributed reporting to this piece.