Improved communication within Trinity's administrative bodies will be among Trinity's key concerns for the next five years, as College attempts to balance a focus on international growth with the demands of local, structural issues.
Ahead of the release of its new long-term strategic plan at the end of the year, outgoing Vice-Provost Chris Morash announced this afternoon that the College will place an increased emphasis on improving Trinity's organisational structures.
At a town hall meeting on the issue this afternoon, Trinity's broader goals were frequently weighed against the kinds of localised, administrative problems for which it has been frequently criticised in recent times.
ADVERTISEMENT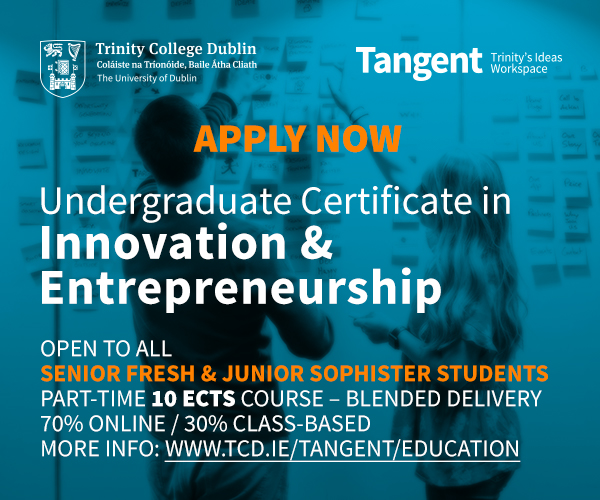 Morash, who chaired the meeting, said one of the key challenges facing College was how to foster "an agile and effective organisation, which values all members of our community", while at the same time managing the demands of internationalisation.
He said that College expects its student population to reach 22,000 by 2023/24 – including 4,000 non-EU students. This raised questions from those in attendance about College's ability to care for individual students and staff on the principle of "one Trinity".
Many members of staff voiced their unease about organisational issues – such as student wellbeing and the administration of different schools – that seemed at odds with Morash's long-term plans for the College.
Morash said that the next few years will likely see universities put under pressure to "take on more and more undergraduate students" from Ireland. This, he said, is "a game we're not playing".
Instead, College will develop a new admissions strategy for undergraduate students, Morash said, with diversity something "we have to incorporate". He mooted the possibility of reducing College's student–staff ratio from 22:1 to 14:1.
The plan will also place an emphasis on online courses, after Morash admitted that "we probably didn't get online education fully right". He also argued that students and staff should be able to enroll in individual modules without prerequisites: "The ability to come back and pick up individual modules for people who are already highly trained is absolutely essential."
College has come under fire at different times this year for organisational and structural failings. In March, The University Times revealed that international students are four times more likely to use Trinity's Counselling Service.
Academic Registry has also long been the subject of criticism from students. In recent weeks, many students have hit out at the body on social media after an error-strewn summer exam period that involved 40-minute wait times for a newly instituted mandatory cloakroom.
In late April, The University Times revealed that 100 invigilators had failed to show up to their assigned shift on the first day of exams.
An email sent by Academic Registry to those who had signed up to invigilate, obtained by The University Times, appealed for "urgent" backup and called for anyone available to help out.
In March, The University Times reported that US students waiting on student loans were experiencing "confusion and frustration" as they attempted to obtain the financial aid, something that some complained was exacerbated by the "complete lack of organization, communication and transparency" within Academic Registry.
Academic Registry also failed to begin charging students a levy for the construction of a new student centre last year due to technical issues, before the charges were bundled into one annual levy of €191.75.
In January, some students and staff were left with outstanding fee payments after confusion within Academic Registry over the charging of the SUSI grant. New mechanisms were subsequently implemented to prevent a repeat of the episode.