College will extend its admissions feasibility study for another two years, after questions over its future were raised earlier this year.
Trinity's admission's feasibility study offers places in certain courses based on criteria other than CAO points, including the relative rank of a student in their second-level class.
Speaking to The University Times, Senior Lecturer Kevin Mitchell said that University Council has decided to "maintain the study for another two years".
ADVERTISEMENT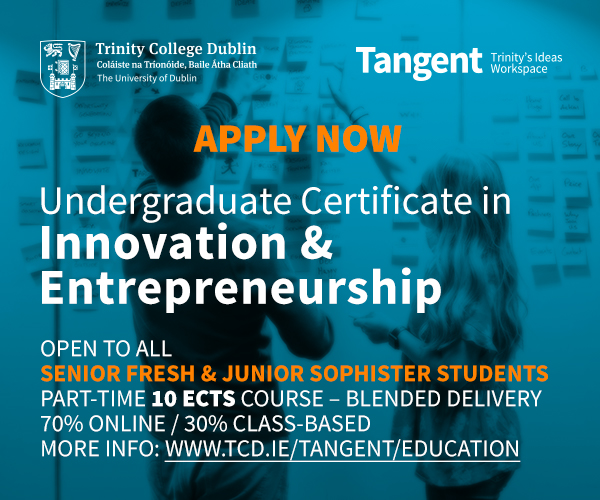 Mitchell also said that the College was extending the study again, with an aim to "influence the national conversation" on admissions processes in Ireland.
The study, which is now in its fifth year, has found that "students that come in on points that are lower than the CAO cut-off still performed perfectly well", according to Mitchell.
Mitchell said that it was important to continue the study on the condition that College would look into ways to scale up the initiative. Mitchell said that it would be very difficult logistically to allow more students to enter this way because "it's a very manual process".
Mitchell described the leaving certificate in its current form as a "blunt instrument". Recognising the power of the feasibility study to "make a statement" on the inadequacies of the leaving certificate as an admissions mechanism, College has decided to continue the study with two main goals in mind: data collection and collaboration with other universities to "influence the national conversation" surrounding alternative admissions processes.
Trinity currently only admits 25 students each year in law, history, and ancient and medieval history under of the study ,but Mitchell said that the study should exist as "a live viable entity" which can serve as an example "that all the universities can consider".
Mitchell said the feasibility study "wasn't ever supposed to be an access programme" in the way TAP and HEAR are: "It was intended to give some educational context to evaluating a student's academic performance in the context of their educational background."
Trinity's admissions feasibility study was launched in 2014 and was initially expected to run for two years. The latest extension will bring the study into its seventh year.
College introduced the programme to try to develop other entry routes that assessed students using tools such as considering leaving cert subject weightings by relevance, or personal statements. Mitchell said that personal statements are currently used in the feasibility study, but that they "didn't turn out to be very easy to judge".
Many higher education organisations, including the Irish Universities Association (IUA), are conducting large studies into alternative admissions structures, after years of criticism of the leaving certificate and CAO points system.