Trinity's societies will no longer receive funding for plastic membership cards, as part of a new initiative run by the Central Societies Committee (CSC) designed to make freshers' week a more "eco-conscious event".
Instead, an email sent today from the CSC to all societies urged a switchover to digital membership cards, and asked societies to "consider the environmental impacts" of their stands and any materials included in giveaways and membership bags.
A team of students, "supported by the college sustainability officer and the organisation One Step Closer", is working on the initiative. During freshers' week, the email said, "greener and ethical options" should be used when possible.
ADVERTISEMENT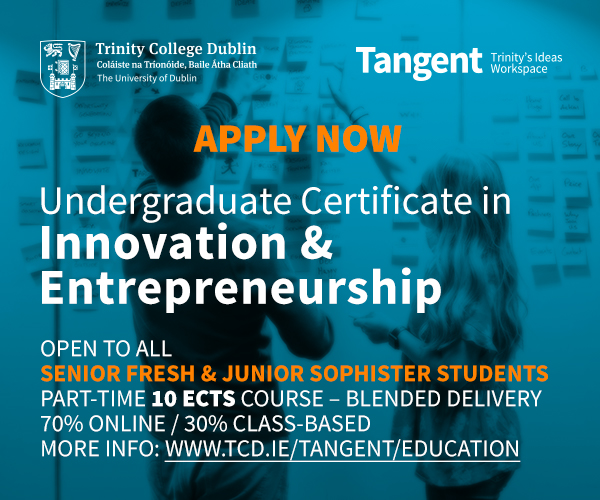 The CSC is promising to help societies transition to online membership cards: "We will supply you with relevant information on ordering and using these cards in July, in plenty of time for Freshers Week."
"This is an initiative that we really hope societies will get behind", the email added.
One Step Closer is a start-up, founded in 2014 by Trinity graduate Joanna Mulkeen, that helps organisations with the digital aspects of sustainability projects. Along with the team of students, it will provide societies with advice on how to move from materials such as printed society literature to "eco and sustainable options and alternatives".
The email also said that societies will be encouraged to run greener events over the year.
Freshers' week transforms Front Square each September, with around 120 societies and 50 sports clubs setting out their stalls in a bid to attract members for the year. In 2018, freshers' week was moved back by a fortnight to the beginning of September as part of wholesale changes to the College's academic year made by the Trinity Education Project.
The year changes also included the introduction of Trinity's first-ever set of Christmas exams. Several societies, in both the first and second semesters, reported a large drop in engagement to The University Times as a result of the year changes.
In an email statement to The University Times in April, Luke Fehily, the Auditor-elect of the College Historical Society (the Hist), said that "the negative impact of the Trinity Education Project (TEP) on Society culture and activity is tangible. The Hist has seen reduction not in the number of active members but rather in the level of society activity that members can maintain".