A new student space in the Trinity Biomedical Sciences Institute (TBSI) – funded by the School of Medicine and Trinity College Dublin Students' Union (TCDSU) and featuring coffee-making facilities and a small kitchen – will open in the coming weeks.
Speaking to The University Times, Manager of the School of Medicine Alex McKee confirmed that the space, which is located on the ground floor of the TBSI, is "pretty much finished" and will be open in time for the return of students in September.
McKee said the School of Medicine gave €200,000 to the project, which will include coffee-making facilities and a small kitchen, while TCDSU pledged €50,000.
ADVERTISEMENT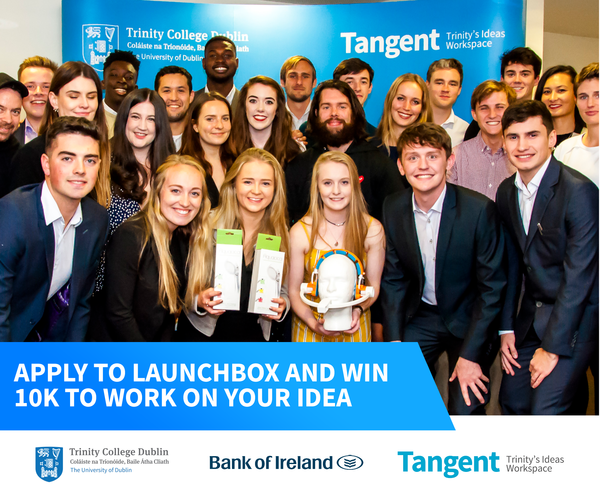 The space has yet to be named, but McKee said the School of Medicine is working alongside medicine class representatives to establish a working title.
It was first announced to students in December 2017 by then-TCDSU President Kevin Keane at the union's council.
In an email statement to The University Times at the time, Keane said he was "delighted" about the space. "I will be looking for as much feedback as possible from the students that will be using the space, to tell us what they really want to see included", he said.
As well as the student space, a new research laboratory co-funded by international biotechnology company Johnson & Johnson will soon open on the ground floor of the TBSI. The lab, opened by Trinity's Advanced Materials and Bio-engineering Research (AMBER) centre, will be used for 3D research and will be located beside the student space.
It's unclear when the laboratory – which will be used for collaborative research by Johnson & Johnson staff and Trinity scientists – will be opened.
The opening of the lab was originally announced in February 2018. In a press statement at the time, Minister for Business, Enterprise and Innovation Heather Humphries said: "Because of the fantastic success of the Science Foundation Ireland (SFI) Research Centre, AMBER, Ireland has a worldwide reputation for excellence in 3D bioprinting and is a global leader in materials science."
"I am delighted to welcome this new collaboration and look forward to its success moving forward", she said.
The lab will be led by Prof Daniel Kelly, who runs Trinity's Kelly Lab in tissue engineering and is an investigator with AMBER.
In May, the government announced an investment of €230 million in six SFI research centres, including AMBER. The funding, which forms part of Project Ireland 2040, will directly support around 850 researchers.
The University Times revealed in April 2018 that College had raised concerns at the "financial sustainability" of the TBSI. Speaking to The University Times, Ian Mathews, then the College's Chief Financial Officer, said the concerns related to TBSI's "ability to financially support its own activity in the long term".