It may or may not surprise people to learn that Brussels now has traffic lights that flash green and say "go vegan". Obviously, you have to follow the lights. It would be hard for society to function otherwise. If you are guilty of law breaking and need to make amends, or at least want to soothe your troubled conscience, it may be wise to consider some animal-friendly treats.
Ice Cream at Sun Bear Gelato
Sun Bear Gelato on the top right of Dawson St, aside from being generous with tasters, holds an array of options for the conscious ice cream eater. Dark chocolate, hazelnut and macadamia are the available options – delicious and ethical. Plus, they do not use palm oil.
Salted Caramel Slice at Avoca
Salt and caramel are a classic match made in sweet and savoury heaven. Each complements the other in taste and texture. To find them in a comely slice at Avoca, mere minutes away from Front Gate is a real treat. It's high nut content means you can eat half and save the rest for later, but the caramel Medjool dates make it impossible. A luxuriating layer of dark chocolate is glossed on top with tingling amounts of subtly pinched salt to complete the union.
ADVERTISEMENT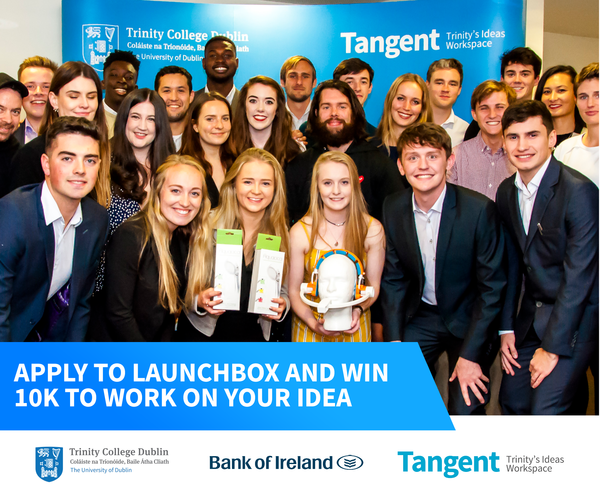 Bounty at 3fe
According to your Food & Drink Editor, this piece of coconut filled confection is more indulgent than the real thing. It fits perfectly between your finger and your thumb, in a crackling stadium-shaped form. Bursting with coconut flavour, it evokes the after school trip to the tuckshop and the creamy coating that swathes your mouth is divine.
Oat Cake at Eathos
Eathos, which has recently opened a new branch on Baggot St Lower, have brought their stacks of cakes and pastries a little closer to the boundaries of Trinity. While it still may be called "a trek" for a Dubliner, the route past the canal is a charming walk. The oatcake has five types of nuts, including pumpkin, sunflower, almond, peanut and pistachios. This crunchy mix is laced with the sweetness of dates and sour bite of raspberries. The aesthetic surrounding must appeal to anyone so that, aside from the food, a feast for the eyes is guaranteed.
Pancakes at Tang
These are really a treat and a half. Vegan pancakes are served on the weekends at Tang, making it an ideal weekend treat. The colours of this fruity plate will bring you back to life. Walk down Dawson St with a discounted coffee in your keepcup to wash down the flavour. And don't worry, coffee is vegan.