The government has made changes to its scholarship scheme for students living in direct provision, opening up the programme to more applications.
Students will now have to have spent three years instead of five in Irish schools.
The scheme, which was introduced in 2015, has been criticised in the past for its strict residency requirements, with many students missing out on the opportunity for not meeting the criteria.
ADVERTISEMENT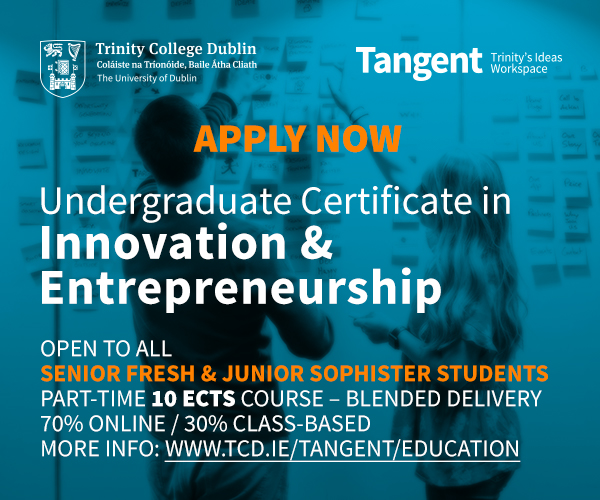 Asylum seekers can enter higher education if they have the money to pay fees, but the cost of the no-EU fees acts as a major barrier. Those living in direct provision receive a personal allowance of €38.80 per week and are not permitted to work. Children receive €29.80 per week.
Due to the restrictive criteria of the support scheme, only two asylum seekers qualified for higher education support in 2015 and 2016. Applications have also been declining since its launch, with 39 in the scheme's first year down to just five two years ago.
Some universities have made efforts to make their organisations more accessible to asylum seekers. In 2016, Dublin City University (DCU) became a "University of Sanctuary" due to a number of inclusive initiatives, such as scholarships, that aim to increase the number of refugees and asylum seekers attending the college.
Trinity has not been deemed a University of Sanctuary. However, a new scholarship scheme announced this year will see four students come to study in the College every year.
In a press statement, Minister for Education Joe McHugh said: "We are opening the scheme in June to provide adequate time for prospective eligible applicants to apply and receive their supports in time for the start of the academic year. I encourage everyone who fulfils the criteria and is considering continuing their education to apply and gain the support they may need to access new opportunities for their future."
Minister for Higher Education Mary Mitchell O'Connor said in a press statement that she was "delighted" that the scheme was being continued and noted that "easing the requirement from five years to three years brings the Pilot Student Support Scheme more into line with the SUSI grant scheme and makes it easier for applicants to meet the eligibility criteria".
Applications for the support scheme are now open and will close in November.
Trinity College Dublin Students' Union (TCDSU) has held an official mandate to help end direct provision since 2014. Last year student activists began to protest against direct provision in a campaign to boycott Aramark, a catering company on campus that also provides the food to many direct provision centres around the country.
In January, the College established a working group aiming to offer a Trinity undergraduate education to students living in direct provision by next September.
The working group was set up to explore options for opening up College's education to those in direct provision. This came after De Rís presented a memorandum to University Council, outlining the current situation of those in direct provision.
Speaking to The University Times at the time, De Rís said that the memorandum was met with "unanimous support for further action to be taken on it".
In the memorandum, De Rís said: "Trinity has a long tradition of broadening access and entry to marginalised groups of society, through programs such as TAP we have become institutional leaders in creating opportunities for those who need them."
"The University's role as a leader both nationally and internationally in addressing issues of social injustice cannot be understated. We have an opportunity to lend those in direct provision a hand-up; to create new opportunities for them. I believe it imperative that we do whatever is in our power to make Trinity accessible to those in the asylum system", he said.
Correction: June 9th, 2019
An earlier version of this article included out-of-date rates for the allowance given to those living in direct provision.