It had been three months since I'd last seen my aunt. I had finished another year of college. She had left a job. There was a lot to catch up on. When we finally settled down to a cup of tea, she looked up from her phone with a smug glint in her eye. "It's only 1.30pm and I've already gotten my 10,000 steps in. Isn't that brilliant?", she excitedly revealed. "Did you hear Rob clocked up 13,000 just cutting the grass?", my uncle chimed in, his eyes bulging in admiration.
We seem to be constantly tracking ourselves, trying to perfect the minutiae of day-to-day living in the hope of embodying the best possible physical version of ourselves. Has technology heralded in a new era of obsessive tracking or is this pursuit of perfection simply inherent to the human experience?
Fortunately, the Science Gallery's upcoming exhibition, Perfection, is set to explore the cracks and creaks of this conversation. "It's everything", Annie Regan, one of the exhibition's lead mediators, tells The University Times. "It's exploring what the human pursuit of perfection is and all the different facets of our lives that we can try and achieve perfection in." Launching on June 20th, the exhibition promises a fascinating examination of the human desire for flawlessness.
ADVERTISEMENT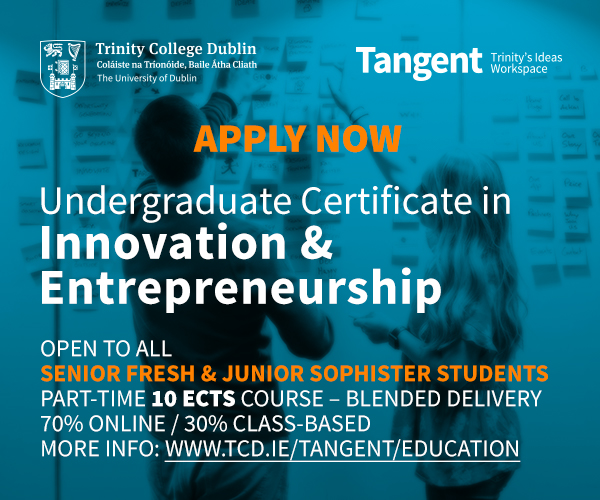 Through the work of artists, musicians, mathematicians, architects, designers, psychologists and surgeons, the Science Gallery's latest exhibition will investigate the conflicting fruitfulness and futility of striving for perfection in the modern age. Inspired by the "wave of new science and technology [that] allows us to modify, hack and transform our lives into our own personal perfection", Perfection contemplates how science and technology is catalysing our eternal pursuit for excellence.
The exhibition promises a fascinating examination of the human desire for flawlessness
Shaun Ussher, another lead mediator at the exhibition, points out that the rapid development of science and technology has forced us to unpack what perfection really is – and this is what the Science Gallery's show is set to investigate. If we now have the resources to achieve perfection, then what is it exactly that we are striving for? "Perfection is a human construct anyway, similar to love or consciousness, we have created words and put meanings on them", Ussher says to The University Times. Regan, bemused at my clear struggle to grapple with the implications of this Foucauldian revelation, adds: "If you step back and think about it, if perfection doesn't exist, you are just going to drive yourself mad because your end goal isn't actually obtainable."
And it seems Regan is correct in saying that people are driving themselves mad with this rampant pursuit of perfection. Just this month, Dr Guy Leschziner, a leading neurologist and sleep disorder specialist, made headlines following his speech at the Cheltenham science festival. Leschziner denounced the modern obsession with sleep-tracking apps when he explained that users are left increasingly anxious about their sleeping patterns and thereby, somewhat ironically, develop insomnia.
His attack on sleep-tracking apps and concern with growing levels of insomnia spawned an entirely separate discussion, however: is this just part of a broader and growing modern obsession with tracking, with a view to perfecting, every facet of life? From steps to sleep, we have become fixated on "doing" life perfectly, so what are the consequences of this? Perfection will offer some much needed insight into this conversation and is all the more topical in light of Leschziner's remarks. Both Regan and Ussher hope to show that we are not only losing sleep over our supposed imperfections, but also part of what makes us human. "The more you want to strive towards that perfection, the more humanity you spend", said Ussher.
You may see Regan and Ussher at Body & Soul this weekend lugging around a scaled down replica of Noah's ark to illustrate this point – they'll be hard to miss. The construction is a piece in the exhibition called The Ark of Imperfections. People will be asked to offer up saliva samples on cotton swabs which will be put into eppendorf tubes placed in the panelling. "The arc is almost a time capsule for all of our current genomes, our current imperfections in our current DNA", Regan explains. "It is theorising this future scenario with all of these gene technologies which will have erased all of our human imperfections." The idea is that when we finally wake up to the futility of erasing all of these imperfections we can then "have the option of turning back to the ark and harvesting these imperfections that the current society has given up".
The more you want to strive towards that perfection, the more humanity you spend
Originating at the Science Gallery Melbourne, which is part of the University of Melbourne, the exhibition will be held in partnership with the Australian Embassy in Ireland. The Director of Science Gallery, Ann Mulrooney, and the Australian Ambassador to Ireland, HE Richard Andrews, will open the event. "It's been really exciting getting to work with them [Science Gallery Melbourne] and getting to put our own spin on an existing show, getting to take advantage of the network", Regan says of the collaboration.
Before the launch, there will be a panel discussion which will verbalise those myriad profound questions which the exhibition aims to evoke. Gordon Wallace, Director of the ARC Centre of Excellence for Electromaterials Science (ACES) at the University of Wollongong, Australia will be joining Louise Allen, Head of Innovation and Development Programmes at the Design and Crafts Council of Ireland, as well as Adam Peacock, whose research has stimulated conversation around the future of biotechnology and genetics in recent years, on the panel
Tickets to the panel discussion, beginning at 5pm, and the launch, kicking off at 6pm, are free – as is entry to the exhibition thereafter – and can be secured through Eventbrite. The exhibition will be running until October 6th.