Three Twenty, Dublin's new ice-cream lab, has an unusual technique for making its ice cream, which has gone against my expectations of simply being a novelty.
When I first heard about the new opening on Drury St just in time for summer, I couldn't help but roll my eyes. Liquid nitrogen ice cream? Sounds like an invention from a mad scientist with a sweet tooth that actually came off.
Three Twenty was opened up a few weeks ago by the creative minds behind Pitt Bros and Mad Egg, with the goal of "bringing back traditional ice cream in a style not seen here before". Its owners say they achieve this by using organic cream for their Creme Anglaise (custard, to you and I).
ADVERTISEMENT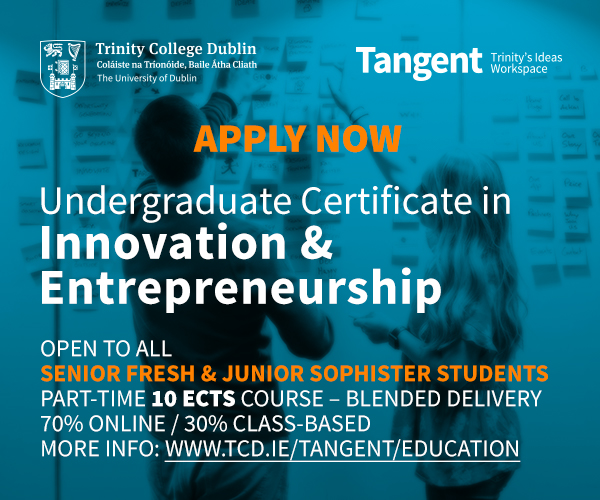 I ventured down on a typical Irish summer's day: overcast and breezy. It was certainly not ice-cream weather, but I am not the type of person to give up on my quest for ice cream on that account. I turned up at 3pm, the ideal time for a sweet pick-me-up after lunch. The exterior has an aesthetically pleasing split of blue and white, popping out against the dull colours of the rest of the street. The interior of the shop has bricks covered with white paint, but scratched to show some bare brick, giving it that modern rustic feel.
In the back of the shop are huge steel tanks from which the liquid nitrogen is collected in jugs. I had two specific questions. First, what is the most popular flavour? And secondly, what flavour is underrated or not chosen as much as you'd like? I was told that the salted caramel brownie and the creme brulee were the two biggest sellers while the peanut butter and jam is a criminally underrated flavour. My companion decided to go for the salted caramel brownie while I took the road less travelled with the peanut butter and jam.
The process that goes into making the ice cream is a sight to behold. The woman making mine confirmed, while kitchen-aid mixers drew plumes of gas from mixing bowls by pouring liquid nitrogen into them in a scene reminiscent of Harry Potter movies, that people frequently film them at work. It was hard to not be momentarily transfixed by what was happening.
A few minutes of waiting later, I had my ice cream in my hand. The first thing I noticed was the semi-melted look of its exterior. Even though it had been freshly made with liquid nitrogen, which has a boiling point of nearly minus 200 degrees celsius, it looked like it had been in the sun. When I put my spoon in, I met virtually no resistance and when I pulled it up, it had a stretchy consistency, much to my surprise. The ice cream was so creamy, and free from the ice crystals on commercial ice creams.
The sensation alone was enough was almost too smooth, so the pieces of chocolate were very welcome. The flavours – pulps of strawberry jam were laced throughout and chunks of peanut butter were immersed in the ice cream – were wonderful. The crowning jewels, though, were the crushed Reece's pieces, half a peanut-butter cup resting atop the creamy peak. The flavours were clear and the textures were evenly dispersed throughout the ice cream, meaning each scoop brought a little of every flavour.
The salted caramel brownie was not quite as exciting: despite the few pieces of tough brownie, the flavours were on the dull side, and I wished for more saltiness.
Overall, though, I felt like my expectations had been flipped on their head. The flavour and texture were far superior to any other ice cream I have had. But the ice cream is still prohibitively expensive: at €5 for a cup that could fit in the palm of your hand, it felt lacking in value. Hopefully, in time, the prices will drop to a more reasonable level, but until then even the succulence of this ice cream won't drag me away from the cheaper options available in town.