This past week, Dublin has been draped in vibrant colours, with rainbows appearing in store windows and Pride flags draped down buildings. Today, thousands of people marched down Dublin's main streets to celebrate the journey of the LGBT movement and the successes we have achieved in recent years.
Pride parades have always been a mechanism for change. In 1970, marchers took to the streets of New York City for the first-ever Pride, to commemorate Stonewall Riots of the previous year. In Ireland, the first Pride march was held in 1983 as a protest against the lack of justice after the brutal murder of Declan Flynn in Fairview Park.
The LGBT community has faced discrimination and oppression for centuries, and radical liberation was all we had in these important moments of social change. But today, Pride has let the pressing issues facing many in our community fall to the wayside. Instead, Pride has become a showcase of large corporate floats and political parties that otherwise show little real support for the LGBT community. This is why a second march took place in Dublin today. Starting on Hackett Bridge, Pride Alternative was organised by Queer Action Ireland in protest at the "rainbow-washing" of Pride.
ADVERTISEMENT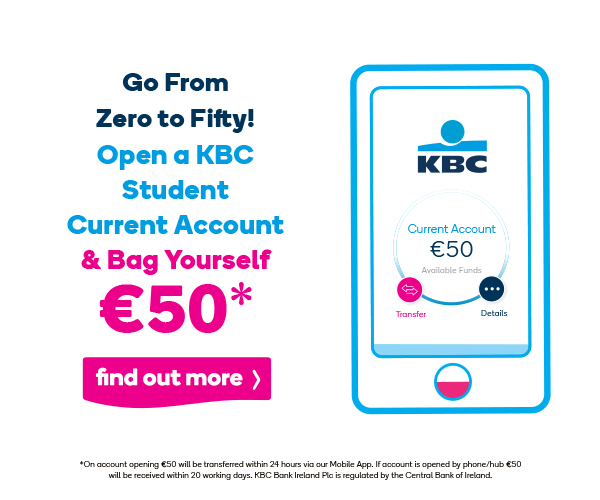 The group makes an important point. In Dublin Pride 2019, students marched alongside a Garda force that has a long, troubled history of oppressive behaviour towards LGBT people, alongside political parties that have continuously ignored LGBT issues, and alongside large corporations whose allyship often only scratches the surface. Many students pride themselves on being at the forefront of social movements, so why then do we become complacent every June? Gay liberation in Ireland had its roots in Trinity: the Campaign For Homosexual Law Reform was founded within the walls of our College. We have a duty to our predecessors to continue the fight for queer liberation, to focus on the pressing issues which affect our community and – most importantly – to preserve the principles upon which Pride was founded.
Leo Varadkar's government is responsible for a housing crisis that has rendered 10,000 people homeless, and it has done little about Ireland's oppressive direct provision system
It was troubling to see Pride marchers alongside Leo Varadkar, a Taoiseach who has presided over a government that has in many ways done the LGBT community a great deal of harm. Earlier this month, Varadkar was hailed as a "gay icon" by Dublin-based LGBT magazine Gay Community News. Some readers likened it to "calling Thatcher a feminist because she was a woman". Varadkar's government is responsible for a housing crisis that has rendered 10,000 people homeless, and it has done little about Ireland's oppressive direct provision system, which saw a transgender woman secretly buried last month, away from her friends. These horrific issues disproportionately affect the LGBT community. So why are we happy to march at Pride alongside a government that is directly responsible for their occurrence?
Marching alongside the Gardaí is no greater victory. Those who have spoken out against a Garda bloc at Pride have been accused of excluding LGBT Gardaí from the march. This, though, misses the point. LGBT Gardaí should certainly feel included in Pride, but the institution they work for is still seen as a threat by many trans people and by many people of colour. As white, cis-gendered gay and lesbian people, it is easy to convince ourselves that the institution of Ireland's police force is an ally. But it is important to remember that in the not-too-distant past, a female Garda was harassed by a colleague due to her sexual orientation. It's important to remember that, for many trans sex workers – some of whom depend on their jobs for safety and income due to the country's lack of support systems and employment opportunities – Ireland's police force is still a source of fear, not protection.
Should our trans brothers and sisters not feel safe at our Pride parade? Do we really believe it is more important to have a Garda bloc at Pride? We should stand together as a community and protect our most vulnerable members. Without the activism of transgender people of colour back in Stonewall almost 50 years ago, who knows how much equality and liberation we would have today.
LGBT Gardaí should certainly feel included in Pride, but the institution they work for for is still seen as a threat by many trans people and by many people of colour
As for the rise of rainbow capitalism, it's increasingly obvious that Pride parades have become overrun with corporation floats and marketing strategies. But I ask these corporations: where is their support for LGBT people outside of Pride month? I, and I'm sure many other members of our community, have little issue with corporations who frequently sponsor and donate to LGBT organisations and events throughout the year, but for many of these businesses, allyship seems to mean slapping a rainbow on the Twitter logo and sponsoring a float in the parade. It is a superficial show of support.
One might argue that the support of corporations is beneficial to their queer and trans employees, but at what cost? All it does is take away from the real topics we should be highlighting and the victories we should be celebrating. If anything, having some of these businesses at our Pride march is a step in the wrong direction for our liberation movement. Take Tesco, for example, one of the largest sponsors of Dublin Pride this year. The supermarket chain has denied trade union representation to its workers due to worker dissatisfaction with pay increases. How can a business that treats its employees so poorly stand for the equality and liberation that the Pride movement represents? The only outcome from allowing these corporations to march with us at Pride is a greater opportunity for these companies to take advantage of the pink market and turn a profit. Trans Pride (which will take place next Saturday, July 6th) is an anti-corporate event for these very reasons. The main Pride parade has not retained the same ethos.
Pride Parades, then, have become a commodified and commercialised event: like with so many other festivals and celebrations, capitalism and commercialisation have shrouded their true principles and histories. Pride is absolutely a time for celebration and rejoice. We should celebrate the victories our movement has made thus far. But Pride also needs to be a mechanism for social change, as it was at the moment of its conception. We cannot forget the battles we are fighting against our government or the institutions that continue to contribute to the oppression of members of the LGBT community. There are a multitude of issues still facing our community, particularly for the trans people within it. We need to stand together as a community and fight for greater equality and further liberation – just as they did in 1970 and 1983.