Dean of Research Linda Doyle emphasised the importance of "standing up for research" at the launch of the College's first-ever Research Excellence Strategy.
"We're never going to have to stop explaining why research matters. We're never going to have to stop explaining why it's really important to fund basic as well as applied research", Doyle said.
Speaking about the development of the strategy, Doyle said: "When we started the process, it was very, very clear that first of all everyone loves research and everyone has very strong opinions on research, but that we felt there was a need to reassert our principles and what we stood for research-wise so even though we started with the idea of a strategy, the charter came first."
ADVERTISEMENT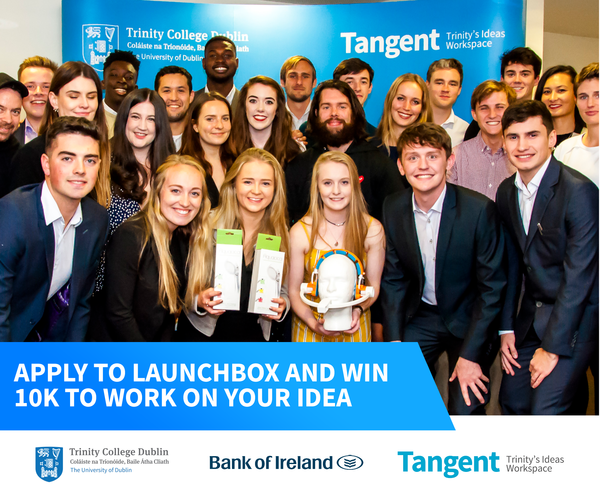 The strategy, which was built on the principles of the Research Charter developed last year, sets out six goals that Trinity aspires to fulfill in its research. The principles of the charter include cherishing academic freedom, fostering and growing research talent, positioning research "at the heart of Trinity" and different disciplines and school collaborating in their research.
The strategy's six aims outlines how the College intends on making these goals a reality.
Speaking at the launch in the Douglas Hyde Gallery, Provost Patrick Prendergast said: "Just like the heart pumps blood around the body to all the major organs, we are explicitly linking research to the key priority areas of this university."
"We are adamant about our focus on fundamental and applied research and we prioritise the resourcing of research", he said.
Under the strategy, Trinity hopes to increase the flow of resources going to research in College by attracting world-class researchers from abroad, encouraging current Trinity researchers to become more proactive in securing grants, setting up a Dean of Research fund for "seeding and supporting research", looking at philanthropic options and continuing to lobby the government for more funding.
Research funding has steadily increased over the past few years, rising from 91 million in 2011 to 102 million in 2017. This jump has mainly stemmed from an almost doubling of funding coming from the European Commission. Speaking at the launch, Prendergast said that around one third of the university's total budget comes from competitively won research funding.
The College also wants to address the time and space constraints on academics to carry out their research. As well as upskilling staff and simplifying administrative work, the strategy has promised that Trinity will investigate the current workload models to cut down on administrative work and look into various schools' sabbatical policies.
Recently at a town hall meeting for the strategic plan, a number of staff members complained that an increased amount of administrative work for academics was cutting down the amount of time that they could spend on research.
The strategy also states that the College Bursar and Estates and Facilities will work together to increase the amount of space for staff to carry out their research, singling out the Grand Canal Innovation District as a place for new research spaces.
The strategy highlights the proposed Trinity Technology and Enterprise Campus (TTEC), where it is hoped that academia and industry will be able to intermingle, as well as the E3 Research Institute as potential sources of collaboration between various academic disciplines as well as industry.
The College also plans to improve conditions for early career researchers, particularly at the postdoctoral level.
In recent years, postdoctoral staff have been plagued with precarious working conditions and a lack of career opportunities – problems exacerbated by complicated and fragmented career supports. The College now hopes to address this by centralising all career supports in one location.