Trinity's student midwives are being forced to work 13-hour shifts with no financial compensation during their placements, amid ongoing confusion and disagreement between the College and its affiliated hospitals over the HSE's rules on travel costs for midwifery students.
Midwifery students spend months each year on placement in Trinity's parent hospitals – the Rotunda and the Coombe – and receive no money for travel expenses, despite demanding hours that make it very difficult to sustain a part-time job and early starts that mean public transport is often not an option.
All midwives must receive training in certain areas of healthcare that maternity hospitals – such as the Rotunda and the Coombe – do not specialise in. These placements take place in St Patrick's Hospital and St James's Hospital.
ADVERTISEMENT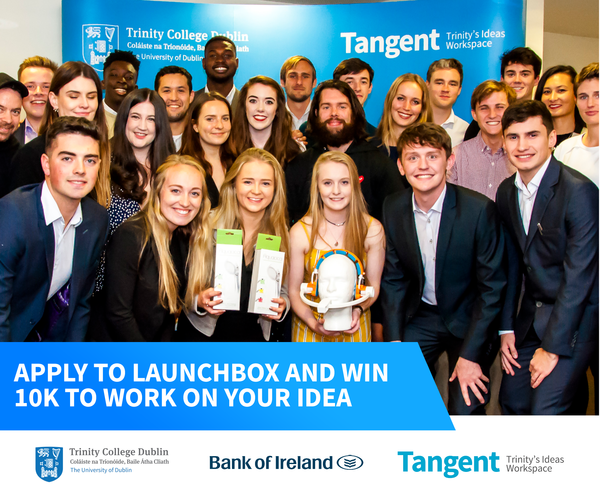 Midwives receive a travel allowance for placements in these hospitals, which are described as "external placements". However, the majority of their placements take place in Trinity's parent hospitals, where travel allowances are not granted.
Questions posed by The University Times to organisations involved in the administration of midwifery placements – including Trinity's School of Nursing and Midwifery, the Rotunda Hospital, and the Irish Nurses and Midwives Organisation (INMO) – have revealed widespread confusion and disagreement about the HSE's rules regarding travel allowances for the student midwives in Trinity's parent hospitals.
A government document from 2004 contains guidelines on financial compensation for students on placement, stipulating that students on nursing programmes are "entitled to a refund of the cost of transport on the basis of receipts".
At the time, midwifery did not exist as a direct-entry course, but in 2006 it was separated from nursing and students began studying it as an undergraduate degree.
The HSE document was never amended to explicitly include midwifery students. Student midwives, however, argue that they should be receiving travel expenses given the "13-hour shifts" they work and the transport costs they frequently encounter.
Nursing students in Trinity receive a travel allowance in their parent hospitals as well as their external placements, and midwifery students in University College Dublin also get travel allowance while on placement in both external and parent hospitals.
But differing interpretations of the ruling between College and its parent hospitals, and a lack of funds provided by the HSE or Department of Health to the hospitals to cover students' transport costs, mean that Trinity's midwifery students continue to be denied expenses for travel.
The HSE did not respond to requests for comment from The University Times.
Bridie Abu, a class representative for second-year midwifery students, told The University Times that "there isn't really time" for midwifery students "to make the money" to pay for travel given the long hours they work.
Abu said she couldn't "get a clear answer" about a resolution to the problem.
"It seems like every university, every institution, is doing something different", she said. "The document from the HSE which outlines what should be done isn't clear so it's like no one knows what should be done."
Speaking to The University Times, Laura Stockwell, the class representative for third-year midwifery students, said that "students who ordinarily rely on public transport to get to college, sometimes can't avail of this for placement as they can't get in before 7.30am on the bus or train".
This, she said, "means they are forced to drive and pay high parking prices, or they must move to Dublin and pay high rents".
"I know personally of students who have paid €50 to stay in nurses' residence on site in their placement hospitals for the weekend, to avoid paying taxi fares, which would be the only other option to get them there on time, particularly on Sundays."
"Working 13-hour shifts, however, does not set us apart from other nursing disciplines who receive travel allowance every week that they are on placement", she said. "I don't believe that their time or effort is any more valuable than ours, so it is hard to understand why they receive travel allowance and we don't."
In an email statement to The University Times, Louise Gallagher, the Director of Midwifery Programmes in Trinity, said that the School of Nursing and Midwifery, alongside the Coombe and the Rotunda, has raised the issue with the HSE and Department of Health in recent years in order to "correct" the situation for midwives.
Gallagher said that the reason why nurses receive a travel allowance for parent hospitals, while midwifery students do not, was down to "the interpretation" of the 2004 document.
"We are committed to seeking a satisfactory solution to correct this disparity on behalf of Midwifery students", Gallagher said.
In an email statement to The University Times, Neal Donohue, the INMO's student and new graduate officer, said the HSE's 2004 ruling "comprehends clinical placement allowances for supernumerary students and the INMO expects that all agreements would be upheld".
Donohue said that "any student members of the INMO who have had their claims for clinical placement allowances declined should contact my office directly for advice and for representation".
However, staff at the Rotunda Hospital insist that Trinity midwives – who count as supernumerary, or excess, staff – currently do not qualify for travel allowances. They say student midwives are only eligible for transport costs while on external placements, and not in the parent hospitals – like the Rotunda – where they spend the most time during placements.
In an email statement to The University Times, Fiona Hanrahan, the Director of Midwifery and Nursing at the Rotunda Hospital, said that Trinity midwifery students are not currently eligible for the allowance. She said that the Rotunda has in the past attempted to secure the travel allowance from the HSE and the Department of Health.
"In the past, the Hospital has communicated with DOH/HSE on this issue as funding would need to be secured in order to allow the Hospital to pay students for all placements across their time as [supernumerary] students", she said.