Students will join thousands on the streets of Dublin this afternoon to celebrate Ireland's 36th Pride, with some expected to join an alternative Pride march that criticises the commercial affiliations of the official parade.
Alongside Q Soc, Trinity College Dublin Students' Union (TCDSU) this morning organised a non-alcoholic breakfast in House Six, and will later join the official Pride march.
In an email statement to The University Times, incoming TCDSU President Laura Beston said: "We are marching with our students today as many may only be partaking in pride for the first time and being a part of the parade is very special to them."
ADVERTISEMENT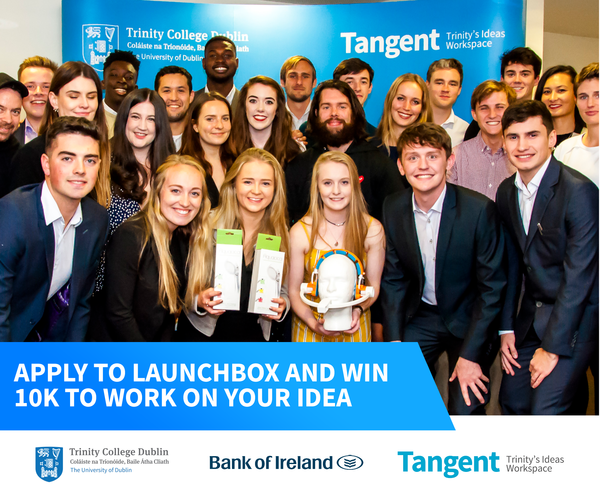 Beston said that "we fully support the statements made by queer action Ireland and recognise the need for an alternative pride".
"The increased involvement of corporations, unethical sponsors and groups that have been violent towards the LGBT community proves this", she added, and said: "Whilst we wish we had enough numbers to attend both we are sending solidarity towards Queer Action Ireland and all protesting with them."
In an email statement to The University Times, incoming TCDSU LGBT Officer Thomas O'Neill said: "Being able to represent all members of the LGBT+ community on the remarkable day that is pride is such an honour."
"I fully support all views lead by Dublin Pride and Queer Action Ireland", he said. "I also support students who ever they walk with and I hope that all students in the TCD LGBT+ community have a happy and more importantly safe day today."
The Union of Students in Ireland (USI) will march in both Pride and Pride Alternative, in order to facilitate students who want to march in either.
A Facebook post from USI says: "We respect each person's individual decision to be a part of either and would ask that everyone carries the same respect for each other throughout the day as we march along the streets, demanding a better future for ourselves and our LGBTI+ friends."
"We believe", it continues, "that pride can and should be both a celebration of who we are as well as a protest and demand for how things should be much better – for all of us".
This year marks the first that uniformed Gardaí will march in Pride. Her.ie reports that Queer Action Ireland is organising Pride Alternative because it views the Gardaí as "a weapon designed for keeping us down, for keeping down dissent".
A spokesperson for the group said: "We're workers who are being exploited by the anti-union corporations who turn up at Pride."
"We also suffer homelessness and housing difficulties as a direct result of the policies of the government."
"It seems like the criteria now only involves white, settled, rich Irish gays", the spokesperson said.