When Provost Patrick Prendergast put together his first strategic plan in 2014, it was notable for its lofty internationalisation ambitions.
The most transformative goal of all was to increase the number of students enrolled from outside the EU from 7.8 per cent in 2012 to 18 per cent in 2019.
Over the last decade, the College has had three consecutive global relations strategies and a full team of staff dedicated to this mission – recruiting more international students, facilitating exchanges and partnering with other universities.
ADVERTISEMENT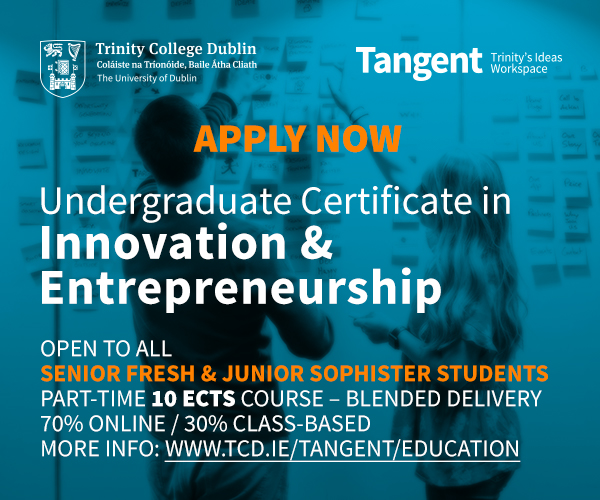 This week's news that Trinity is to expand its partnership with Columbia University to include other arts subjects came as a result of these efforts. The prestigious programme sees students spend two years in Trinity and two years in Columbia in New York, making it one of the College's most coveted courses.
While College has set up other such links – and plans to add more – none have reached the pedigree of this partnership. And, in the spirit of broadening horizons, Trinity would be wise to take inspiration and learn from this world-class university.
It's a strategy that's been years in the making, but now students are really seeing the benefits of Trinity's international outlook as the results of these efforts finally come to fruition.
Trinity's international endeavours, however, are rather unpopular among students: at a time when the university is overstretched and under-resourced, it can be frustrating to see College looking outward rather than at the problems to be solved within its walls. And then there are the issues with how Trinity treats its international students – charging exorbitant fees and seeing non-EU students as a commodity is not consistent with College's purported values of inclusion and accessibility.
Despite these concerns, it's hard to overlook the advantages of expanding such a partnership, which should act as a motivator to College to ensure high-quality education in subjects – such as film and art history – that wouldn't ordinarily receive as much attention.
And, for Prendergast, a successful partnership with Columbia is a validation of his stated vision to be "a university of greater global consequence".