A small group of students are camped outside the president's office in University College Cork (UCC) in protest at an increase to the university's capitation fee.
Around 14 students attempted to gain access to the offices of UCC's President, Patrick O'Shea, but were prevented from entering by college staff.
O'Shea and UCC Deputy President John O'Halloran attended the scene, and have promised to meet with University College Cork Students' Union (UCCSU) officers later today.
ADVERTISEMENT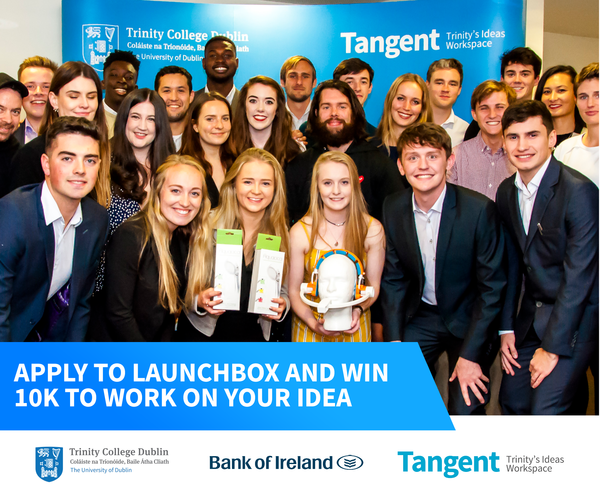 The activists have emailed a list of demands to O'Shea.
In a video tweeted by the Union of Students in Ireland (USI), UCCSU President Alan Hayes said: "Today we are demanding that UCC stop the increase coming this September, and also that in the future measures are put in place to ensure that they stop the inaccessibility of higher education."
Speaking to The University Times, UCCSU Deputy President Kelly Coyle said: "We were waiting outside for a whole of about 20 minutes when the president and the deputy president came down".
Coyle said the protestors "are staying put until the meeting happens".
The protestors hung banners around the campus, some of which were removed by campus security as graduations are currently ongoing.
Officers from the USI attended the occupation.
Speaking to The University Times about the proposed meeting with O'Shea, incoming USI President Lorna Fitzpatrick said: "We are happy that he has put forward a time to meet with us, but what comes from that meeting is the most important."
Fitzpatrick said that "sustained underfunding is going to lead to numerous problems in universities".
"Our issue", she said, "is that students haven't had the chance to have their voices heard on it".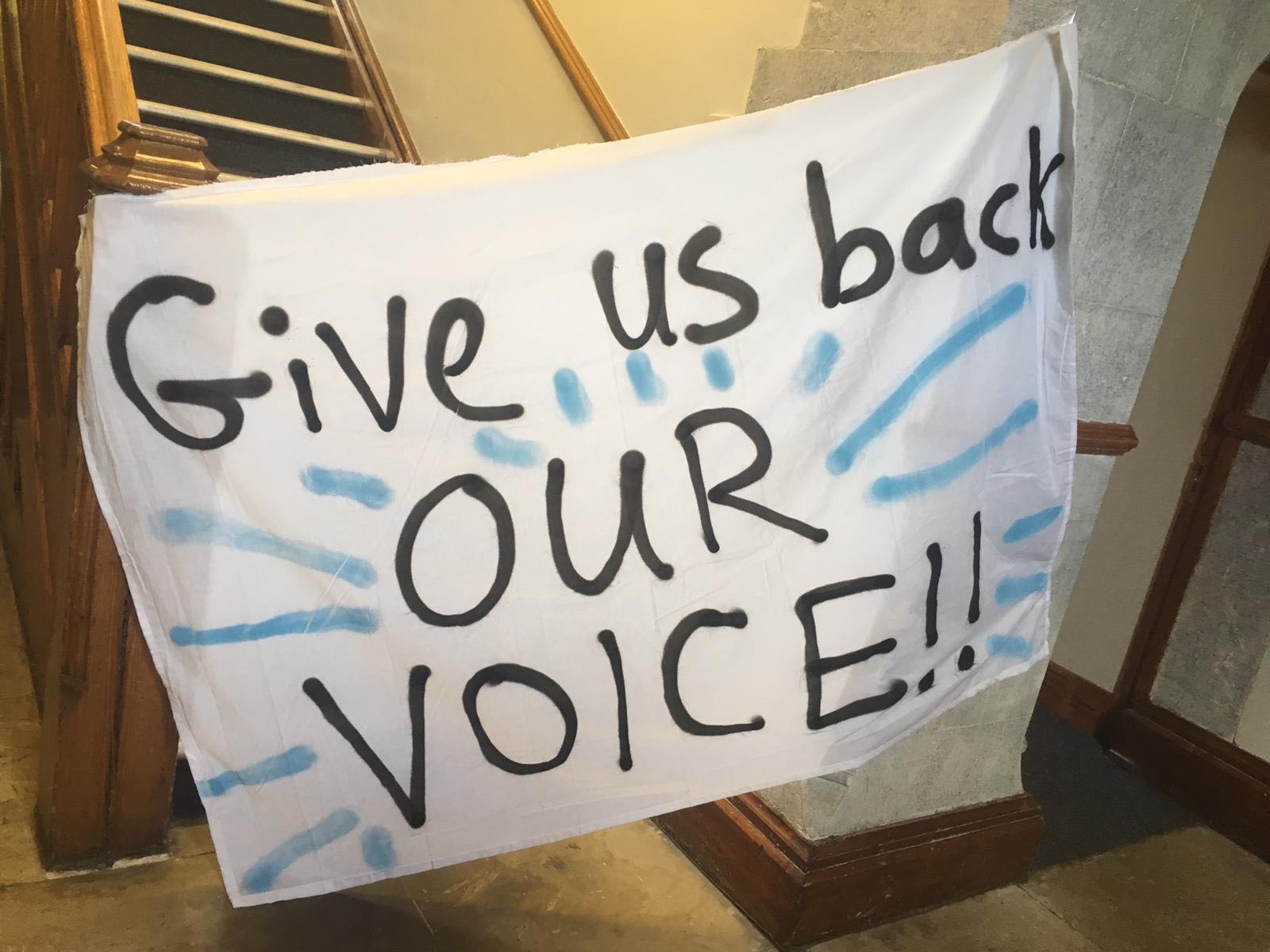 After the capitation fee increase was announced, UCCSU launched a petition calling for a student vote on the increase. The petition currently has over 500 signatures.
In an email statement to The University Times last week, Hayes said it was a "disgrace" that the capitation increase, which is not covered under the SUSI grant system, had not been put to a referendum.
"The university pride themselves as 'a university in the community, of the community and for the community'", Hayes said. But he said that "it's hard to believe them when they're not allowing one of the core elements of that community have a say on things".
"UCC are the first college to increase their fees like this and I'd be concerned that it sets a bad precedent for other universities and colleges in the future", he said.
He added: "It's also disappointing that they've done this at the start of the summer where most students are away working so to get any physical push back from students is that bit harder."