Last Monday, a rather wonderful thing happened. A Chinese street food counter opened on Westmoreland St. If you feel like you've already heard about this, you would be right.
In March 2018, The University Times reviewed Temple Express, the Chinese newsagent that also housed a greasy spoon complete with homemade signs, affordable prices and fabulous flavours. The review warned readers to "please visit infrequently so the prices aren't hiked up".
For better or worse, though, that's not how news works. Word spread and its success grew, and by the end of last year it had become a favourite for discerning foodies. It opened its sister venture in Moore St Mall, the fascinating and grotty underground marketplace off O'Connell Street, with a larger menu.
ADVERTISEMENT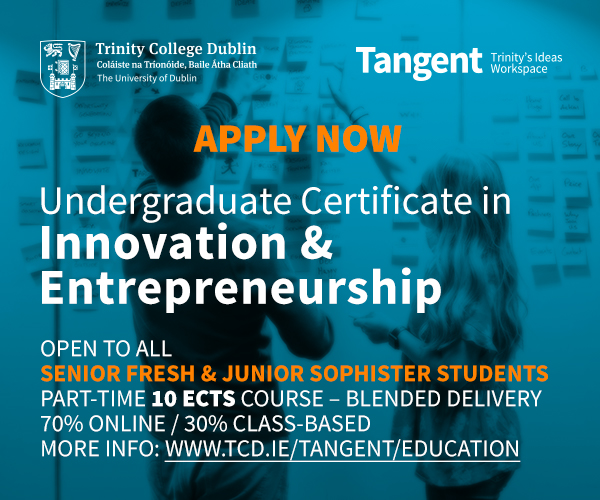 By early this year, there had been some changes. The once-iconic pork burger was losing its status. Once crammed full of fatty cuts of juicy spice-stewed meat, the pork had become wizened and reduced. The bun, once soft and osmotic, was now a dry crusted slice. As if it needed more to dirty its good name, the prices went up. Students who visited regularly were indignant at the lowering value and growing prices.
This happened during the counter's brief stint as Asahi – an attempt to incorporate Japanese cuisine into its menu, and cater to the lunchtime crowd. I cannot describe the disappointment I felt.
I am not against fusion – it has been the source of many wonderful dishes and traditions. But it is not necessary to fuse foods in a place that is best when it embraces the traditional.
If the standard had stayed the same, it is possible no one would have begrudged the prices going up. As unpleasant a flavour as it is, it is the city we live in that demands this hike. There is no love lost between restaurants and their turnovers – a sad fact I was now aiding by determinedly avoiding Asahi.
As if to prove good things don't die, however, a lease of new life took over 4 Westmoreland St last week. The newsagent's has now been now totally removed and the space has been converted to include a large counter, with bubble tea on the left, and that same old fuzzy menu – with some suitable new additions – on the right. This time it's trading under the name of Oh My Street Food. More conspicuous than Temple Express, it's not likely to keep the status of a secret.
The selection includes tossed chicken noodles, a rich dish with slithers of chicken and cucumber, packed full of – non-spicy – heat. Donburi bowls represent another fine addition to the menu, a traditional Chinese dish – in spite of its Japanese name – made up of braised pork belly with pak choi and stewed soil sauce eggs. The pork is more savoury than the typically sweet version, with smaller sizes and tougher texture. It mixes well with the sides, helping the slightly dry egg, and adding a luscious coating to the sticky rice.
The Jianbing, a savoury egg and scallion pancake, has expanded its pairable options to include kimchi and shredded duck. It is true that the prices have not gone down, but they are now worth paying for.
Aside from the food, the Mandarin signs on the walls are a welcome addition. They feel honest and authentic, unlike the misspellings that frequently adorn the walls of Chinese takeaways.
On my most recent – and most pleasurable – visit, the next table's occupants were a Chinese grandma and her granddaughter, eating bowls of spicy sour noodles on an after-school trip. It was reminiscent of street vendors in China that provide tasty, filling food at good prices that are there to feed you and send you on your way.