Trinity's new fixed timetabling system will be implemented for first-year students from September, the College has confirmed, paving the way for the new Trinity electives – including modules on travel writing and the internet – and the introduction of a replacement for the College's TSM degree programme.
Speaking to The University Times, Senior Lecturer Kevin Mitchell said: "The first students are coming in under the new programme architecture in 2019." He said that the timetable will be phased in year on year. The College, he said, will initially be "running two timetabling systems in parallel".
Mitchell said that the timetable, which is being introduced as part of the second phase of the Trinity Education Project, will mean that students "doing a subject in pillar one … can pair it with a subject in pillar two, three or four, but not another one in pillar one".
ADVERTISEMENT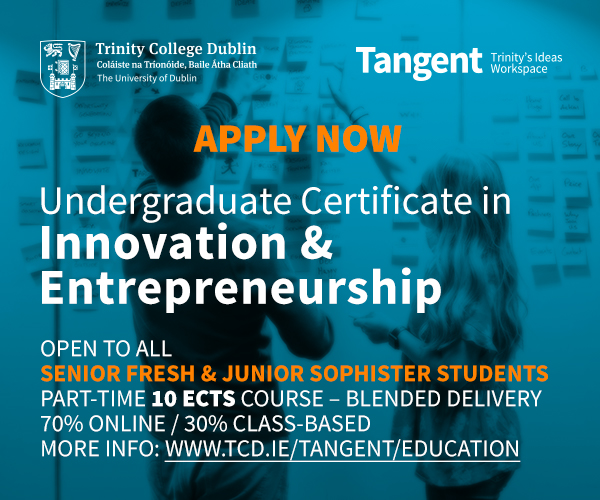 The timetable change is necessary for the implementation of the electives – stand-alone, university-wide modules that are not available to a student as part of the core programme of their degree – and the College's new joint-honour degree system, which will replace TSM degrees.
Students will only be able to undertake a joint honours degree in subjects that are in different pillars. The system will also dictate what electives students are able to take.
Speaking to The University Times in September 2018 about the old system, former Vice-Provost Chris Morash – who resigned in April – said: "We're unique – but not in a good way – in the way we do timetabling."
The pillars will allow for classes to be "timetabled in blocks", Mitchell said, so that the class hours of subjects in the same year will not clash – as long as the subjects fall into different pillars.
The new system also includes the introduction of "open modules", described by Mitchell as "modules each course is willing to open up to other students" that can be taken by any student as long as they are "approved by their own courses".
Students starting in Trinity this year will have the option to take open modules in 2020.
Popular courses which combine several subjects, such as BESS and European studies, will not be disrupted by the new timetable, as each of their components have been placed into different pillars.
In April 2019, The University Times reported that the introduction of the new joint-honours degree would force some students studying TSM courses set for discontinuation to drop one of their subjects in the event that they fail a year.
Some 87 subject combinations will be removed as the TSM programme is phased out and replaced with the joint-honours programme, which will affect students in a variety of ways.
If a student repeats the year in a TSM combination that has not been terminated, they must do so as a joint-honours student in that programme. Meanwhile, if a student repeats the year in a TSM combination that is due to be discontinued, they will be moved to a different joint-honours combination or be transferred to a single-honours course.
Students who have taken a year out, or delayed their progression in any way, will be in the same position if their combination of subjects has been cut.