Trinity's new Vice-Provost, Prof Jurgen Barkhoff, today officially began his term as the College's second-in-command, following the resignation of Prof Chris Morash from the role in April.
A professor of German, Barkhoff takes over as Trinity's Chief Academic Officer having previously served as Registrar of the university from 2007 until 2011. He also served as the director of Trinity's Long Room Hub, the Head of the School of Languages, Literatures and Cultural Studies and as Vice-Chair of the Executive Board of the Coimbra Group of European Universities.
Barkhoff, having been nominated for the position while on sabbatical, is currently completing research commitments abroad, and will return to Trinity on August 6th. A Pro Vice-Provost will be appointed to the role for the month of July by Provost Patrick Prendergast.
ADVERTISEMENT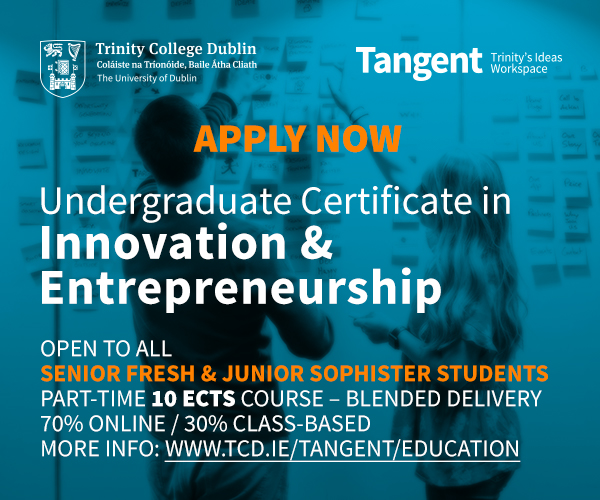 Prendergast put Barkhoff's name forward for consideration by the College Board after Morash announced his intention to step down as Vice-Provost in April.
In a press statement at the time, Barkhoff said of his nomination: "It is a great honour to be nominated to Board for the position of vice-provost and chief academic officer."
"I look forward to working with the Board and Council, the Provost and his team, the Heads of Schools and the whole college community during this exciting time when we are implementing the new curriculum structure developed in the Trinity Education Project", he said.
Morash served as Vice-Provost for three years, during which he spearheaded the implementation of the Trinity Education Project, the reimagining of Trinity's undergraduate education.
As part of the project, Morash oversaw the introduction of a new year structure, with the implementation of College's first-ever set of Christmas exams. He was also in charge of replacing Trinity's TSM programme, from September 2019, with new joint-honours degrees programmes.
At a reception held to mark Morash's departure in June, the Provost paid tribute to the "instrumental" role Morash played in College life.
In his farewell speech, Morash – who will now return to his role as as the inaugural Seamus Heaney Professor of Irish Writing – said: "If I leave this job with anything, it's an abiding admiration for everyone who works here", adding: "If it takes a village to raise a child, it takes a big village to raise a Vice-Provost."